Juan Mata admits it was "special" to finally meet Manchester United legend Eric Cantona for the first time. 'The King' recently became a part of Juan's Common Goal movement, which is a project that encourages those in the football industry to donate one per cent of earnings to charity.
The pair crossed paths in Geneva in Switzerland, earlier this week, and Mata says the opportunity to catch up with our legendary former no.7 fulfilled a personal goal.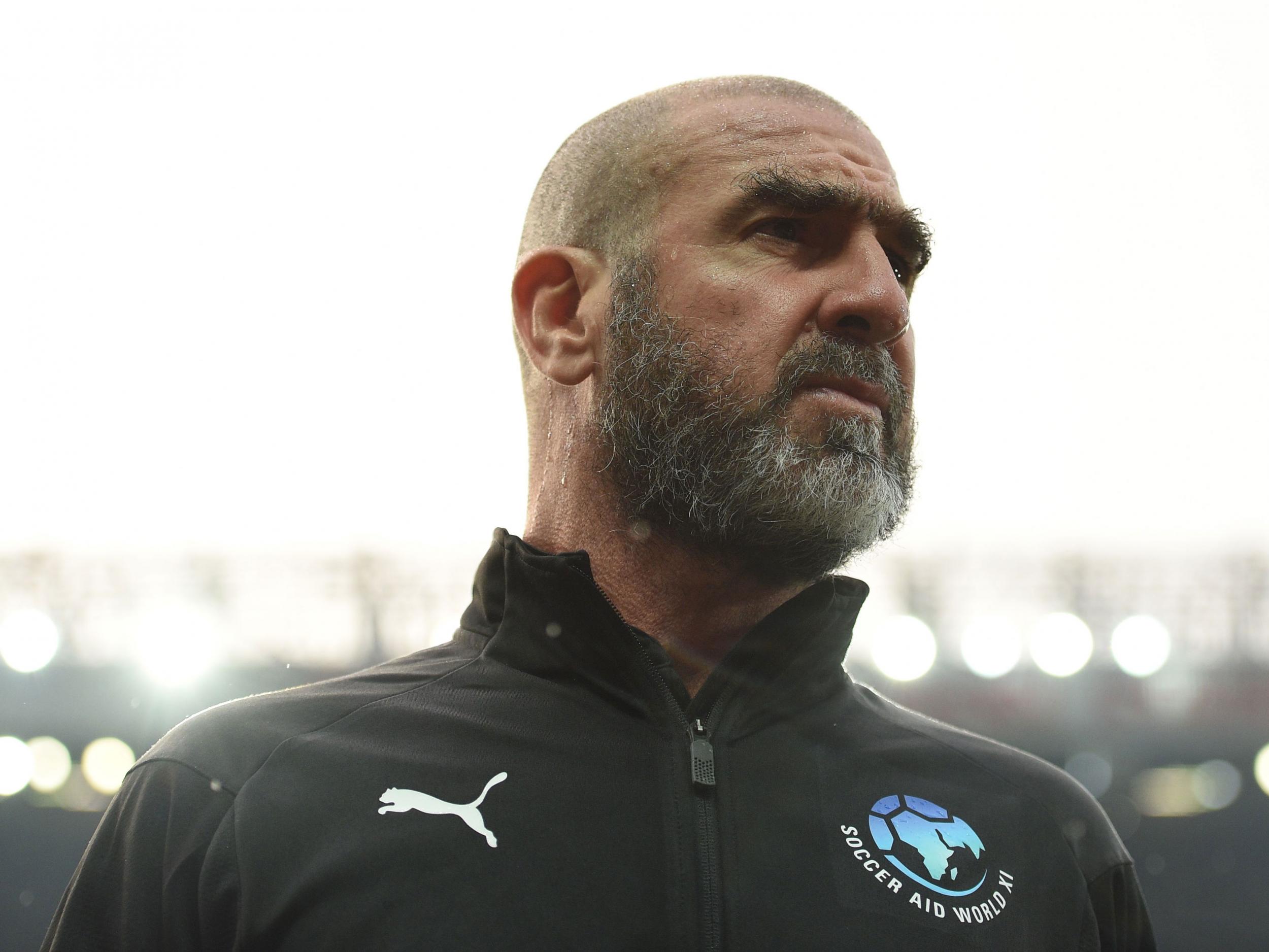 "Whenever people ask me which ex-football player I would love to meet or have a coffee with, I always said Eric Cantona because he's just different, he's special, he's the King," says Juan.
I had a chance to meet his son [Raphael] a long time ago and became good friends with him – he's a really nice guy. Through him, we connected with Eric and he joined Common Goal, and then we met him personally the other day in Geneva.
"We also spoke with UEFA president Aleksander Ceferin, who is helping Common Goal. He's another nice guy."
"But it was special for me to meet the legend, meet the King," says Juan. "He was very nice with me and he's a very special personality. It was a very proud moment for me when he joined Common Goal because he understands the game in the same way I do and the power of football, so I always admire him because he's an artist on and off the pitch. I like people like him." Cantona will always be remembered as one of the club's greatest players. The Frenchman netted 82 goals in 185 games for the Reds between 1992 and 1997. During his five-year spell at Old Trafford, Eric helped United win four Premier League titles, two FA Cups and three Community Shields.
Eric Cantona joined up with Juan Mata's Common Goal charity, which asks the football industry to donate one per cent of their income to good causes in October. The Manchester United great has taken on a mentoring role with the initiative, in the hope of inspiring more players, officials and clubs to sign up.
Cantona became the first high-profile former footballer when he decided to join forces with Common Goal. Mata, Juventus' Giorgio Chiellini and Bayern Munich's Mats Hummels are among current players to pledge one per cent of their salaries. "Poor neighbourhoods need football as much as football needs poor neighbourhoods," Cantona said, when he announced his involvement with the Common Goal charity in an interview with The Players' Tribune.