Most Reverend Cyprian Kizito Lwanga, Catholic Archbishop of Kampala, has proposed that the central government deducts 10 per cent from the monthly salaries of workers, and forward the deductions directly to the church.
He stated this at St. Mary's Cathedral, Rubaga during mass. He said non-payment of tithes affects project development in the church.
His words: "Whenever we ask for tithe, everyone gives only what they have at that time. But the Bible says a tenth of whatever you earn belongs to the church.
"Give me your support as I front this proposal because it is good for us. Aren't you tired of putting money in the baskets all the time?"
Cyprian Kizito Lwanga was born 19 January 1953 at Kyabakadde, Mukono District in the Central Region of Uganda. He became the archbishop of the Archdiocese of Kampala on 30 September 2006
He was ordained a priest on 8 April 1978 at Rubaga Cathedral by Emmanuel Nsubuga. He earned a doctorate in canon law from the Pontifical Urban University in Rome in 1994. He was appointed first bishop of the Diocese of Kasana-Luweero on 16 November 1996 and ordained bishop on 1 March 1997 at Kasana-Luweero. He was appointed the third Archbishop of the Archdiocese of Kampala on 19 August 2006 and installed as the third Archbishop of Kampala on 30 September 2006 at Rubaga Cathedral, succeeding Cardinal Emmanuel Wamala
Lwanga said he wanted Uganda to toe the line of Germany, where citizens who are registered as Catholics, Protestants or Jews have a church tax (Kirchensteuer) of eight to nine per cent deducted from their annual income. The church tax is collected by the government and channeled to the respective faiths.
"I was told Germans make agreements with their government to deduct monthly tithe from their salaries and forward it to the church and this money they use to build and renovate their churches," he added
More Catholic priests rebel against Archbishop Lwanga
The Roman Catholic Church in Uganda is facing a tough test as more priests walk away from the mainstream, threatening the harmony and discipline it has always been associated with. At Lubaga, the seat of Kampala Archdiocese, there are fears that the growing resentment among priests towards Archbishop Dr Cyprian Kizito Lwanga's leadership could lead to an Arua-like scenario.
A source at Lubaga told The Observer on Friday that the number of disenchanted priests has grown over what they call the archbishop's high-handedness.
"What happened in Arua is not far from happening at Lubaga because of the way the archdiocese is being managed," the source said.
On September 22, a combined force of regular and military police fought running battles with angry Christians at Ediofe cathedral in Arua. The Christians who converged overnight wanted to evict the Arua diocesan bishop Sabino Ocan Odoki who they accuse of mismanaging the diocesan affairs.
Bishop Odoki too has a trail of bad relations with priests under him. Some rebel priests in Kampala archdiocese have chosen to take a low profile while others have defected and joined charismatic preacher Fr Jacinto Kibuuka, who was suspended from the Catholic Church in July.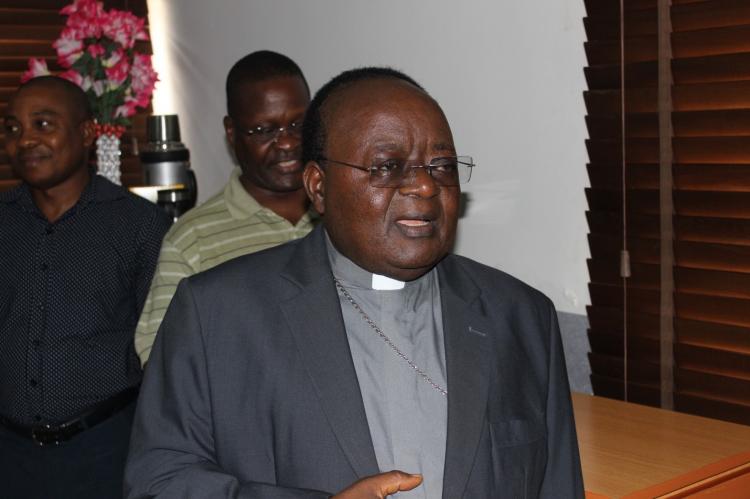 Notable among the defectors is Fr Dr Vincent Kibuuka Byansi, who previously headed Caritas Kampala, a church organisation involved in socio-economic development activities. Others are Fr Deogratius Ssonko and Fr Anthony Ssewanyana.
Byansi, Ssonko and Ssewanyana are openly working with Kibuuka at his Mamre ministries, which subscribes to the Antiochian (Eastern) rite of the Catholic Church as opposed to the Western rite to which the Roman Catholic Church subscribes.