According to the BBC, Home owners who sued when virtual Pokemon were put on their property without permission have reached a settlement with game company Niantic. The legal action started after Pokemon Go players sought permission to catch digital creatures placed in private gardens.
Aggrieved home owners sought compensation, saying the game constituted a "continuing invasion". Details of the settlement agreement have not been released. Augmented reality game Pokemon Go was released in July 2016 and let players wander the real world searching for the places where virtual creatures lurk.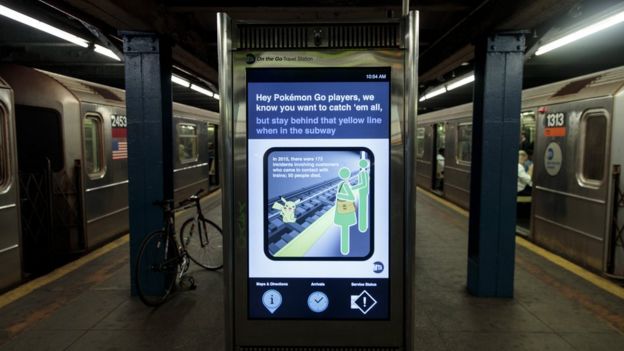 The legal action was led by Jeffery Marder of West Orange, New Jersey, who said five people had knocked on his door in 2016 asking permission to catch the Pokemon sited in his backyard. Legal documents detailing the complaint Mr Marder led said Niantic had decided the locations for the virtual creatures without seeking the consent of any owners of private property where they appeared. This, said the court papers, had resulted in a "continuing invasion" of these properties and interfered with their owners' "use and enjoyment" of their land.
Developer Niantic was criticised during the early weeks of the game as it also placed Pokemon in inappropriate places such as Washington's Holocaust Museums and a cemetery in Alabama. Several locations asked to be removed from the game. Niantic had been "unjustly enriched" by trespassing on complainant's property with the Pokemon characters, it alleged.
The game-maker had encouraged people to make "unwanted incursions" on to private land, said the legal complaint. Mr Marder and other plaintiffs sought damages from Niantic for the distress they had suffered.