India cricket team captain and 2011 World Cup winner, Virat Kohli has heaped rich praise on Cristiano Ronaldo, saying the Juventus star is unmatched when it comes to his commitment and work ethic.

Virat Kohli added that Cristiano Ronaldo is above everyone else for him and that the Portugal forward is the "most complete player" he's ever seen in the sport. Virat Kohli, whose love for football is well-documented, recalled his memories of watching and marvelling Brazil football team in the 1998 and 2002 FIFA World Cups in an interview to FIFA.com.

Replying to a question on who among Messi and Ronaldo have had a greater career, Kohli said: "Ronaldo. In my opinion he has taken on more challenges and succeeded at all of them. He's the most complete player I have seen and his work ethic, as I mentioned, is unmatched."
The India captain added: "He inspires people. I don't think many people do that. He's also a leader and I love that. Absolutely love it. He has amazing belief too. For me, Cristiano is above everyone else. His commitment and work ethic is unmatched. He wants it that bad – you can see it every game."

Virat Kohli also said France international Kylian Mbappe is the next big thing in football and that his exploits against Argentina in FIFA World Cup 2018 is unforgettable. "Mbappe stands out for me. His sprint in the 2018 World Cup against Argentina is hard to forget. He's a beast and he will definitely be at the top of the pile for me. Absolutely top-class player," Virat Kohli said.

Speaking about India's chances to make the finals of FIFA World Cup, Kohli said Indian football has improved by leaps and bounds in the recent past. Notably, the 2026 edition of the quadrennial football showpiece will feature an extended pool of 48 teams.

Virat Kohli also said India football team captain Sunil Chhetri deserves to play a World Cup finals and that the football team should use it as a motivation to qualify and dedicate it to the Bengaluru FC captain.

"It's a sad fact to realise, especially after all that he's done for the nation. If anyone deserves it, it's him [Sunil Chhetri]. And the team should rally behind that motivation and qualify, and dedicate it to him. He's an absolute champion and an inspirational human being," Virat Kohli said.

"We have improved drastically in our football over the last three-four years. With new talent coming in to make the difference, and our skipper Sunil Chhetri leading the team with amazing composure and inspiration, I see us qualifying very soon for the World Cup."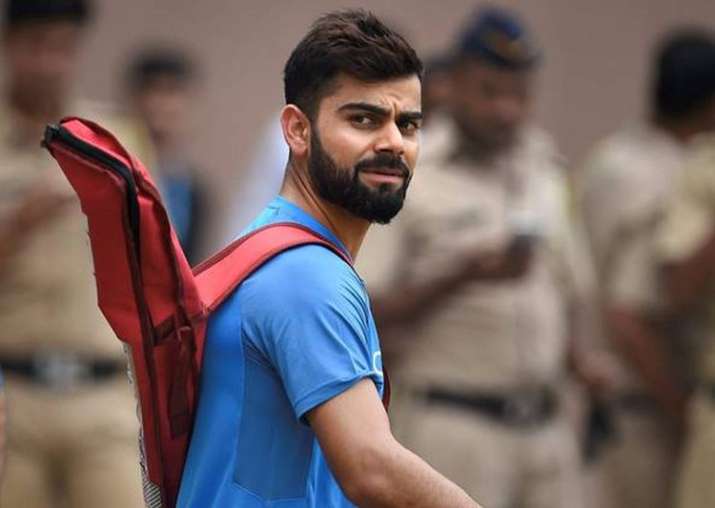 Virat Kohli is currently in Florida with the Indian crciket team for a T20I series against West Indies. The India captain will lead the team in the two T20Is in Florida on Saturday and Sunday before heading to the Caribbean for the remainder of the full tour.