You can make a lot of money playing elite sports such as football, basketball, tennis and the rest, but professional athletes know that it does not last forever. A single injury can change the entire course of your career and lose a lot of opportunities in the process. For a more stable source of income, many famous sport stars invest their savings or start their own ventures.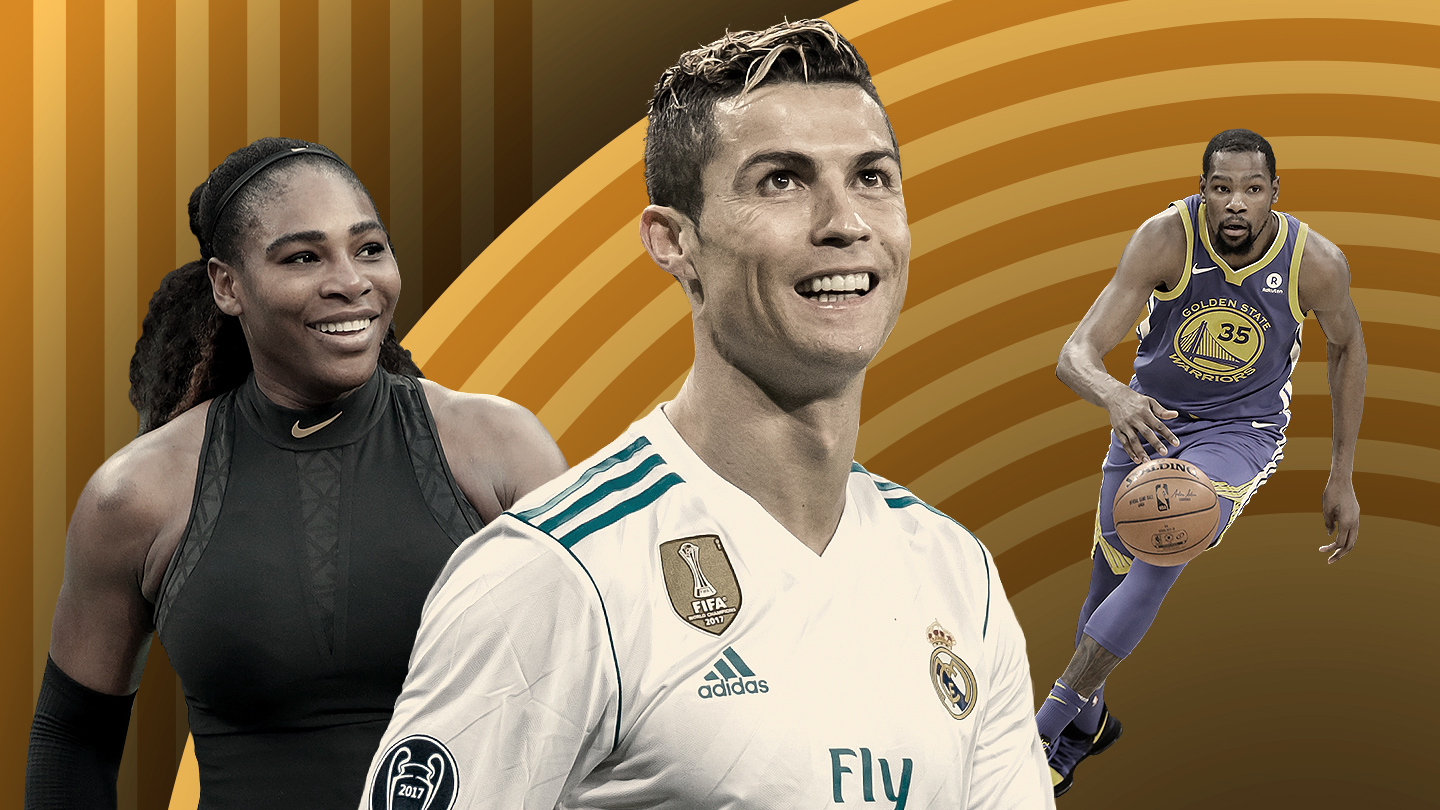 A lot of famous sports stars became broke few years after retiring from sport. It is very common in Africa and around the world. It is easy for sports people to be carried away by money that they forget to invest for the future. So with that in mind, here are five famous sport stars you may not have known are also killing it in the business world. These are role models that upcoming sports stars can look up to.

7. Maria Sharapova (Tennis)
Making candy (sweet) is the last thing you would expect from a Tennis Super star but it's exactly what Maria Sharapova's company, Sugarpova, is all about. Now 31 years old, Sharapova said that she came up with the idea a decade ago during downtime from playing tennis after a serious injury. Sugarpova didn't materialise until 2012 but it's already being sold in 22 countries and several retail stores worldwide. For the five-Grand Slam title holder, success is as sweet as the candy she makes.
6. Mathieu Flamini (Football)
The former Arsenal and AC Milan midfielder, who is now winding down his career in La Liga with Getafe, has recently seen his name attached to headlines suggesting that he is one of the richest footballers on the planet. While he enjoyed a degree of success with the Gunners and Rossoneri, Flamini's career and talents are in no way comparable to the likes of Messi and Ronaldo, who are superstars of the game.
Now into the twilight of his playing days, Flamini is not likely to be earning the same kind of salary that he was when he was on the books at Arsenal, AC Milan or even Crystal Palace. He signed for Getafe on a free transfer in February 2018 on a short-term deal that will last until the end of the season, but details of his remuneration have not been made public by the club.
Flamini's primary business interest is GF Biochemicals, which he established along with his business partner Pasquale Granata in 2008. The company worked with experts from the University of Pisa and Polytechnic University of Milan to develop technology to produce sustainable alternatives to oil-based products, such as plastic. Levulinic acid, which is produced directly from biomass – or organic materials – is the result of that work and in 2015, GF Biochemicals (GFB) began commercial production.
According to GFB's website, their product offers a solution to reduce greenhouse emissions and improve the carbon footprint of consumers. Since 2015, the company has grown and they are expanding operations into the United States, while the value of the market increasing into the tens of billions, which has led to the reports that Flamini is one of the richest footballers in the world.
5. Venus Williams (Tennis)

How Venus Williams manages to be a tennis superstar while also running her own activewear brand, EleVen, is an impressive feat. In an interview with Inc., Williams stated that she's a very hands-on entrepreneur— from design to packaging, the elite athlete doesn't leave anything up to fate. Her business acumen was developed at a very young age by her father, who encouraged both her and Serena to excel in everything they do.
Aside from tennis apparel, EleVen also makes clothing for golf, yoga, running and the general training. What sets EleVen apart from other activewear brands is that it's made by a woman who knows what athletic women need and deserve.
4. Yakubu Aiyegbeni (Football)
Nigerian striker Yakubu Aiyegbeni played for many clubs in Europe and made cool money during his playing days especially in England.  Yakubu has investments in real estate with properties in England and Nigeria. In his home town, Benin City, he runs a hotel business and owns a number of petrol stations.
3. Andres Iniesta (Football)
Andres Iniesta has a lot of experience in football and as a businessman. His winery, Bodega Iniesta, produced 1.2 million bottles last year and sold both locally and internationally. They're expecting to expand their international market especially with Iniesta's move to the Japanese football club, Vissel Kobe, this year.
Iniesta is one of the oldest football players featured in Coral's list, and he is best-known for his winning goal in the 2010 World Cup. He officially retired from playing international football but his new contract signals that he's not hanging up his boots yet. Iniesta is like his wine— he gets finer with age.
2. Cristiano Ronaldo (Football)
From underwear to hotels, Cristiano Ronaldo can conquer it all. The Portuguese footballer, who now plays for Juventus after moving from Real Madrid in the summer, is the face behind his global brand CR7. His very successful company sells fragrances, shoes, underwear and includes a chain of hotels with locations in Portugal, Spain and the US.
1. LeBron James (Basketball)
LeBron James knows a thing or two about being king, on and off the basketball court. He has stakes in several companies including Blaze Pizza and Beats by Dr. Dre before it sold to Apple. He is also the co-founder of several companies, the most successful of which is Springhill Entertainment, a production company that makes features for the small and big screens. ESPN notes that the company has two projects with NBC which will add to their growing portfolio.
The doors opened to these sports stars may not be the same for us normal folks and fans, but there's no reason we can't also turn our love of sports into profit. Check out Make Money's article on how to capitalise on football in six ways. Take cues from these athletes and turn what you love into an entrepreneurial opportunity.
Share your view on this in the comment section bel0w… Thanks