A SCIENTIST has claimed it is possible to CLONE Lionel Messi using existing technology and techniques.
A clone of the Barcelona superstar would arrive as a baby with the same potential as one of the greatest players ever.
Genetics expert Arcadi Navarro, head of the European Genome-Phenome Archive (EGA) made the claim during an interview on Spanish radio station Cadena SER.
Navarro said: "Yes, Messi could be cloned with current techniques.
"We would achieve a being very similar to Messi, the result would look like Messi's twin, as if two twins had been born and we had frozen one of them for 20 or 30 years."
However, it is no guarantee that Mini-Messi would end up being as good as the real version – because of environmental and educational impacts as well as experience.
The real Messi joined Barcelona as a tiny 13-year-old from Argentina's Newell's Old Boys.
He'd had growth hormone deficiency and needed to have treatment for four years from the ages of 10 to 14.
He then spent years at Barcelona's famed La Masia academy honing his skills, before playing alongside the likes of Ronaldinho, Thierry Henry, Xavi and Andres Iniesta to become one of the best players in the world.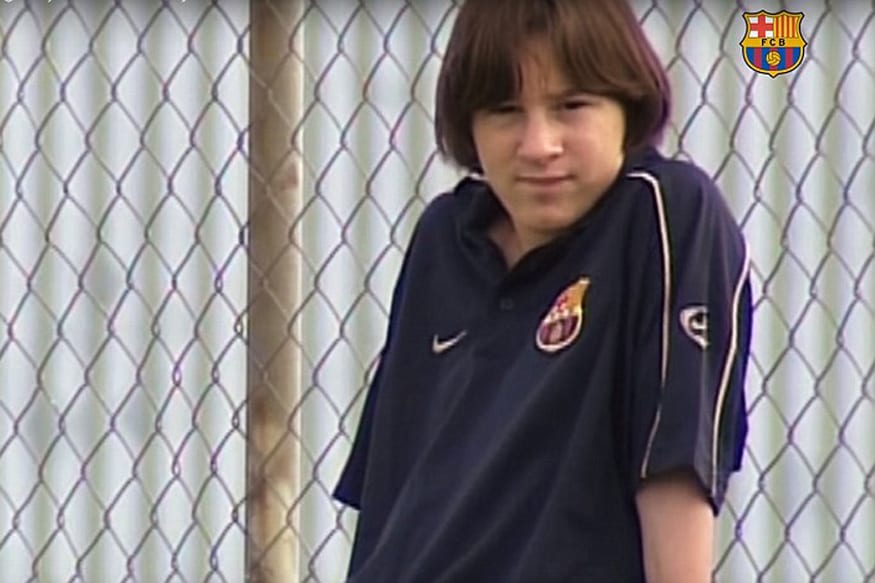 Navarro says that all those factors make Messi the player he is today – something that might not be replicated in a Messi clone.
The scientist added: "This person could have the same potential as Messi, his qualities have a genetic component and another more educational, environmental.
"Messi isn't who he is only because of his genes, but because of everything he has lived through, his education, his stay in La Masia, the treatment he received.
"Genetics give us potential, then to fulfil it, it's our own work."
While you're at it, Mr Navarro, fans would love if you did the same to Ronaldo so that we can keep this football rivalry going on forever.
Both Ronaldo and Messi are currently on international duty for Portugal and Argentina respectively.
The Argentina captain is preparing for his side's upcoming friendlies against Venezuela and Morocco — the latter having some interesting clauses for the match — while the Portugal captain has Euro 2020 qualifiers against Ukraine and Serbia.
See some fan reactions below…
? [MD] | Messi could be cloned and we would get a very similar being.

? A specialist in genetics assures that with current techniques it would be possible to create a twin from the Barca star.

? Arcadi Navarro: "Yes, you could clone Messi with the current techniques." pic.twitter.com/cKH8Bn7Np5

— BarçaTimes (@BarcaTimes) March 19, 2019
? Arcadi Navarro: "We would get a being very similar to Messi, the result would be a Messi twin. As if two twins were born and we would have frozen it for 20 or 30 years."

— BarçaTimes (@BarcaTimes) March 19, 2019
They want to clone Messi now ??

— Nemesis?? (@KolbergMotsama1) March 21, 2019
As much as we need to clone Messi asap we really should definitely work on a Ter Stegen clone too while we're at it.

— Emma Gabriel-Garcia (@emgabrielgarcia) February 27, 2019
Reason why #Barcelona has to clone #Messi https://t.co/PY894j6Unw

— K.A.B.U.G.O (@Kabugo_Shifu) March 6, 2019
Ik it's all jokes but if they actually clone him, does he possess everything Messi had? Skill, intelligence and personality or it's just physical appearance? https://t.co/8xdBu9vvDW

— ጃግና (@BreatheMessi_) February 24, 2019
How cool would it be if we clone another Messi or a player that will be at least 1/2 as good as him.

— Sᴇʀɢɪ's Rᴜɴs ☢️ (@Robertonical) February 24, 2019
Would you want to see a Messi clone?
Let us know in the comments.