Edo State Deputy Governor, Rt. Hon. Comrade Phillip Shaibu has saluted the dexterity and courage of Edo born UFC fighter, Nig. 31year-old Usman who hails from Auchi, Edo State on Sunday March 3, 2019 in the United States of America, became the first African to emerge champion in the UFC. He beat American Tyrone Woodley in a UFC 235 encounter to pull off the feat.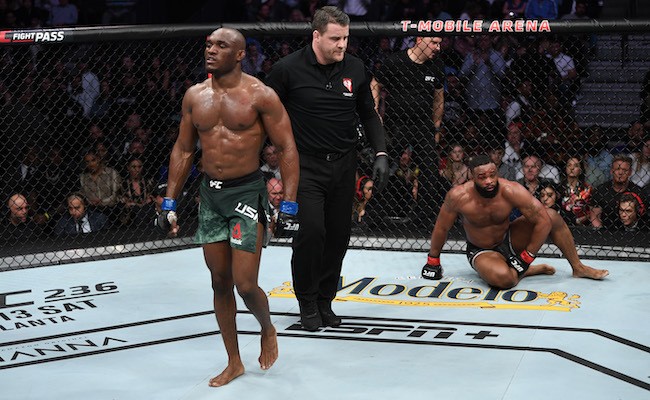 Shaibu who was beside himself with excitement, described Usman's victory as a triumph of hard work, grit and resilience. In a congratulatory message, he said the fighter is a worthy Edo son deserving of accolades and celebration.

"We are thoroughly excited by your accomplishment in faraway America. To triumph the way he did to become not only the first Nigerian but the first African to pull off that amazing feat, is a testament to the indefatigable Edo spirit, which has made our state a pace setter in sports in Nigeria and its indigenes, excellent and accomplished sportsmen globally," Hon. Shaibu said.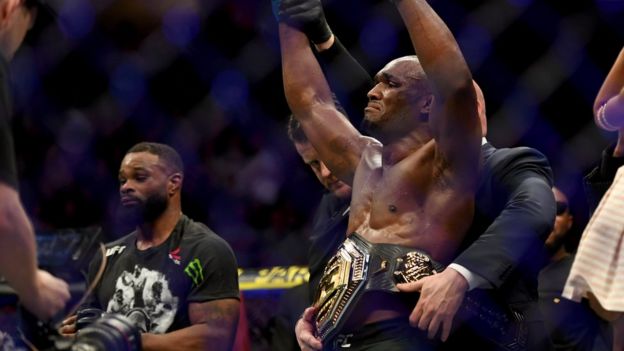 He charged Usman not to see his victory over Woodley as an end in itself but as a stepping stone to greater accomplishments. "Greater glories lie ahead of you. You must strive harder to best the very best. Here at home we are very proud of what you have achieved. You are a worthy Edo son and ambassador," said the sports loving Deputy Governor under whose watch and director sports in the state is returning to its place of pre-eminence of sports in Nigeria.