Spanish La Liga side, Levante, who defeated the Catalan giants in the first leg of their Copa Del Rey, have confirmed that they are submitting to the complaint to the Spanish Football Federation (RFEF) over claims that Barcelona faithful to an ineligible player in the first leg of the sides' Copa del Rey tie.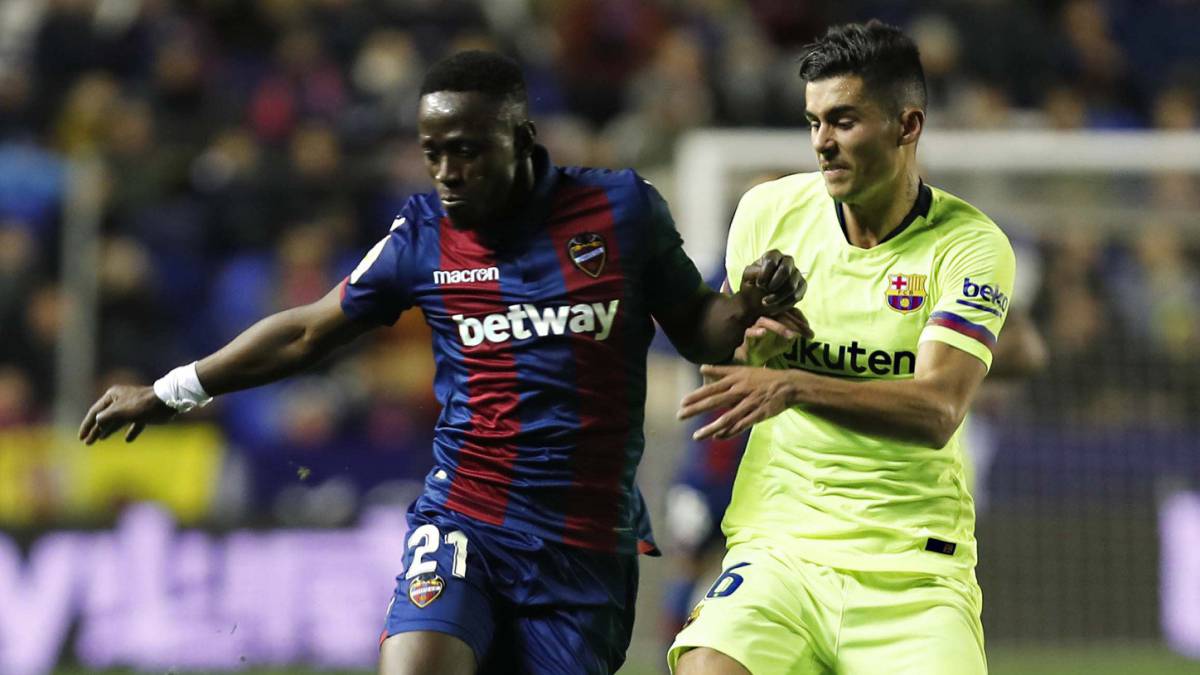 According to El Mundo, defend  Juan Brandáriz ' Chumi' started the teams' last-16 clash on January 10 despite being banned, having received a suspension for Barcelona's B side in Second Division B, the third tier of Spanish league football. Speaking ahead of tonight's second leg at Camp Nou, Levante president Quico Catalán told reporters: " Whatever happens on the field of play today, Levante are going to take this situation to the Federation tomorrow . up the club's decision to do so. "
The RFEF, who is thought can only take action on the matter if it is reported to them by the opponents of the allegedly offending team, told EP earlier today: "In the event that a complaint is received, it will be sent immediately to the disciplinary committee. " However, RFEF regulations appear to stipulate that clubs have a maximum of 24 hours after midweek domestic fixtures to file such a complaint  – a deadline which, in Levante's case, passed on January 11.
Furthermore, sources at Barça told EP that they are "very calm" over the claims due to a change in the last year that would allow the player to appear in the Copa del Rey despite being suspended in league football. In November, the RFEF introduced to rule that states a footballer playing for a reserve side who receives a short ban – fewer than two games, as is the case with Chumi – would be allowed to feature for the first team in another competition.