Which milestones are Messi and Ronaldo chasing in 2019? Yohann Cruyff, Thierry Henry, Amby Wambach and Xavi have figures under threat? Gigi Buffon, Roger Milla, Franck Ribery and Clarence Seedorf have records
215 – goals is the Chilean Primera Division record Francisco Valdes has held since the early 1980s. Pedro Gonzalez (213) fell just short of eclipsing it before his 2006 retirement, but now 38-year-old Colo-Colo striker Esteban Paredes (210) is on its brink.
184 – goals is the international football record, belonging to former USA striker Abby Wambach, Canada's Christine Sinclair (177) is closing in on. The 34-year-old hit 11, 16, eight and ten goals respectively in each of the past four FIFA Women's World Cup™ years. Sinclair could also become the first men's or women's footballer to score an international goal in 20 calendar years.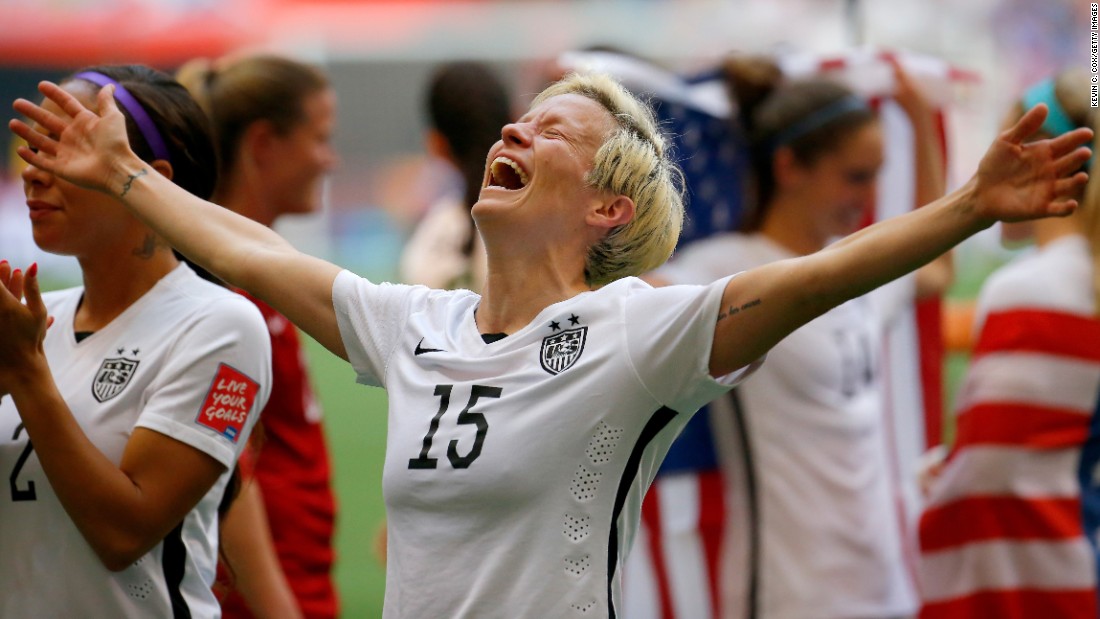 175 – goals is the English top-flight record for a foreign player, held by Thierry Henry. Sergio Aguero began 2019 with 152 to his name.
122 – goals in an Eredivisie season is the record Ajax, aided by 33 from Johan Cruyff, have held since 1966/67. Ajax aces Hakim Ziyech, Dusan Tadic and Klaas-Jan Huntelaar, and PSV stars Hirving Lozano, Gaston Pereiro, Steven Bergwijn and Luuk de Jong, have helped their clubs score 60 goals in the first 17 rounds of 2018/19.
72 – years have passed since a country won three consecutive Copa Americas – a statistic Chile will strive to shift at Brazil 2019. Alfredo Di Stefano, Angel Labruna, Jose Manuel Moreno, Felix Loustau, Norberto Mendez and Adolfo Pedernera helped Argentina become the first and only nation to win three in a row between 1945 and '47.
50 – appearances at the FIFA Beach Soccer World Cup is what Mao (46) could become the first player to reach at Paraguay 2019. The Brazil goalkeeper could, nevertheless, lose the distinction of being the tournament's most-capped player to Portugal's Alan.
20 – assists in a La Liga season – set by Xavi in 2008/09 – is the record Lionel Messi's extraordinary invention is threatening. 'The Atomic Flea' has ten to his name after 17 of 38 rounds.
14 – consecutive top-tier titles is what Belarussians BATE Borisov could make it in 2018 to tie the European record shared by Latvians Skonto Riga (1991-2004) and Gibraltarians Lincoln Red Imps (2003-16). Vanuatu's Tafea hold the world record: 15 in succession.
10 – The number of successive Women's World Cup matches that Japan have scored in. The tournament record is the 15 games Norway netted in between 1991 and '99.
9 – German Bundesliga crowns is what Franck Ribery could become the first player to pocket. The 35-year-old Frenchman currently shares the record with Mehmet Scholl, Oliver Kahn, Bastian Schweinsteiger and Philipp Lahm. Bayern Munich are, however, six points behind leaders Borussia Dortmund at the halfway stage.
8 – consecutive top-flight titles in Europe's big five leagues is what Gigi Buffon will become the first player to reach if he follows up seven straight Scudetti with Juventus by helping Paris Saint-Germain win Ligue 1. Gregory Coupet, Sidney Govou and Juninho Pernambucano won seven successive titles with Lyon from 2002 to '08.
7  – World Cups is what Formiga is in line to become the first player – male or female – to play in. The Brazil midfielder, who turns 41 in March, could also become the second player in their 40s to score in a men's or women's global finals.
6 – straight UEFA Champions League trophies will have gone to Spain if Atletico Madrid, Barcelona or Real Madrid triumph in the Wanda Metropolitano decider. It would equal the European Cup/Champions League record held by England, thanks to Liverpool (thrice), Nottingham Forest (twice) and Aston Villa keeping the trophy between 1977 and '82.
0 – players have won the English, Italian and Spanish top flights, with Cristiano Ronaldo set to become the first if Juventus conquer Serie A. The 33-year-old is also bidding to become the second player to win the Champions League with three different clubs after Clarence Seedorf (Ajax, Real Madrid and AC Milan).