Falkenbergs FF of Sweden striker, Chissom Egbuchulam is facing anxiety and uncertainty over his hope of joining top-flight side, IFK Goteborg in the January transfer window.
The former Rangers International of Enugu sensation had been tipped all along for a January exit from Falkenbergs, with Goteborg tipped as his most likely destination, but officials are keeping sealed lips on a possible deal.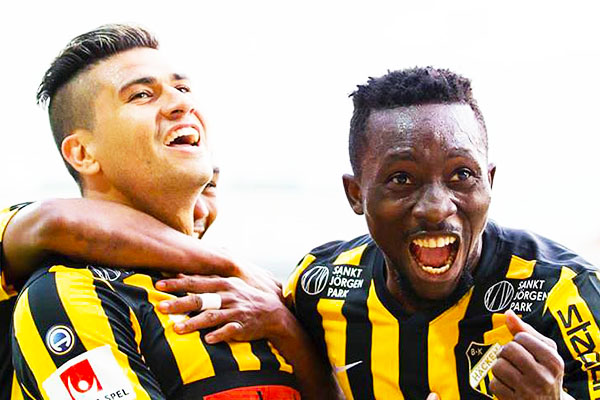 With time now at hand for the decision to be announced, Falkenbergs are yet to confirm if they are ready to allow Egbuchulam leave, while Goteborg's top shots are also keeping mum.
Such is the reaction from the Gothenbug-based outfit's sports director, Jonas Olsson, who refused to comment on reports that Egbuchulam will join his side from newly promoted Falkenbergs.Ebuchulam's goals propelled Falkenbergs to the Swedish top flight after several years in the lower league, but speculation is now rife that he is bent on leaving, with a deal at Goteborg apparently catching his fancy.
Egbuchulam has already refused to sign a contract extension at his current club, Falkenbergs, whose sports director, Hakan Nilsson also declined any comments, saying the club do not respond to speculations.
The odds are now dangling precariously against a possible January deal for Egubuchulam, who played on loan in the Swedish top flight last year with BK Hacken, but could not get a contract at the end of the season.