Hector Bellerin's unique fashion sense is something that endears him to many people, but causes ire in others who, according to the 23 year old, often react with homophobic insults. The Arsenal fullback says he's developed a thick skin to deal with the abuse which, he says, sometimes happens in the stadium too and which can cause moments of self-doubt.
The idea that a footballer can separate his interest in things like fashion, or his hairstyle, from his work as a player seems impossible for some people to grasp and and in a revealing interview with The Times (£) he says it's 'dangerous' for people who don't simply conform to the norms.
He cited his interview with the Oxford Union, saying, "When you do a football interview it is very easy to stick to a formula: 'We played really well'; 'Winning is the most important thing'; 'The three points are the key.' "But the questions from students were wider. About Brexit, coping with pressure and Catalonia. "It was great to talk about things beyond the game. Footballers sometimes worry about talking about things like that, in case it is controversial, but I think you should just be yourself."
And on the invective sent his way every time he posts a picture on social media, he continued, "Some of it can get very abusive. Most of the abuse is online, but you hear it in the stadium too.
"People have called me 'lesbian' for growing my hair. There are other kinds of homophobic insults. "I have learnt to grow a thick skin but it can affect you. Every now and again, you get a bit of self-doubt."
Bellerin referred to the changes at Arsenal by saying so many players and staff has gone that it feels like a 'new club', but he sounds impressed by the new boss and the work he's trying to do.
"I am impressed with Emery," he said. "We lost our first two games but we were very close both times. "After the match, the players could feel that things were coming together. With Arsene, he wanted us to play in the same way regardless of the opponents. The idea was that we could play in our way and beat anyone.
"But Emery is very focused on preparing a plan for our next opponents, whoever they may be. It is very detailed and very professional. The next few months are going to be very exciting for all of us. "We will reach a higher level."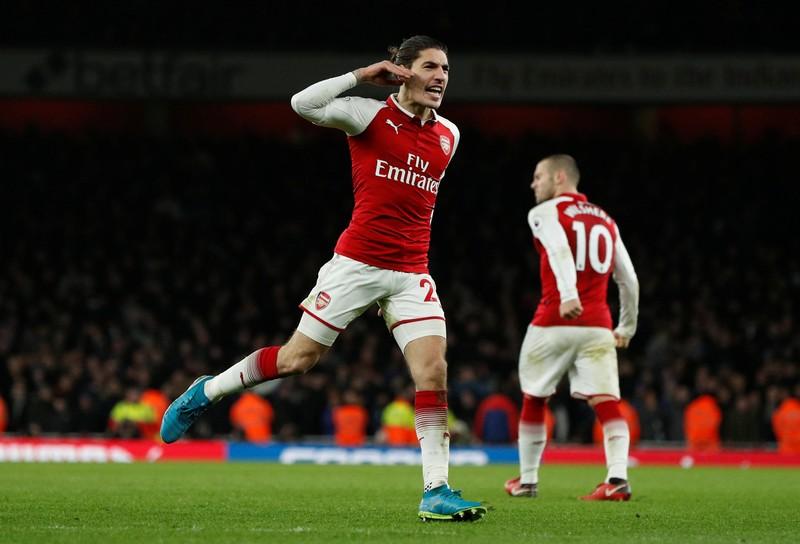 If you haven't already seen it, Hector's interview with the Oxford Union is well worth a watch. He's a smart, considered and if you think he's more interested in clothes than football, this video will put you right.