Samuel Eto'o has promised to buy a house for homeless ex-Cameroon captain Norbert Owona after visiting him in hospital, according to former Indomitable Lions international Joseph Kamga. Kamga told BBC Sport that after visiting Owona in hospital on August 26, Eto'o also opted to give him 500,000 CFA Francs (approximately 760 euros). The forward paid Owona a visit after being made aware of a documentary revealing the former international's plight and current living conditions in Douala.
67-year-old Owona, who is currently suffering from an inguinal hernia, previously represented Union Doula and had written to various governmental departments for help due to his current condition. According to BBC Sport, he'd complained of living like an animal" and said it was "unfair to receive such treatment from his country". Kamga also explained how the veteran had used up his own resources supporting other members of his family, who were suffering from cancer, and was left without a money or home to cover his own medical bills.
Through his exploits, dreams have been harnessed, opportunities have been created and broken souls have been mended. Eto'o is the living testament of what football – a game that brings millions together – should be used for.
Receiving bucks of many figures comes with an accompanying responsibility. It is sometimes shared; other times carried on one man's shoulders. In the last few years gone by, he's played the role of both lead crusader and helper.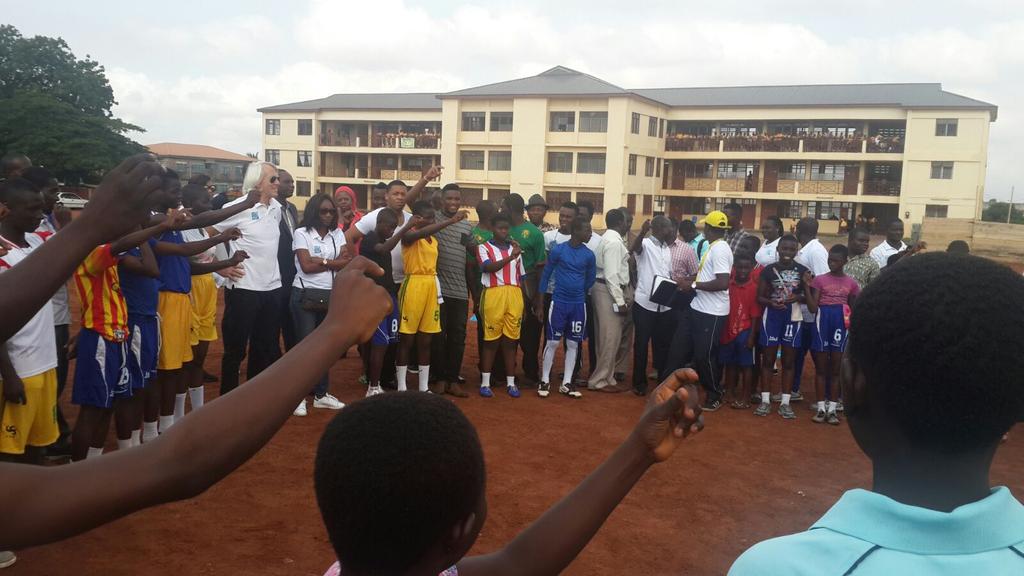 The Samuel Eto'o Foundation, which works in the interest of children in West Africa in education and health has been a shining example of what philanthropy does to people. The Foundation has produced some incredible talents, some sticking to Eto'o's natural skill, football. Some of Eto'o's 'boys' play in the youth teams of Barcelona and Malaga.
The four-time African Player of the Year knows what success means and how sometimes it is a hard thing to bargain for, especially in Africa. But the six figures he received playing for Barcelona, Chelsea, Inter Milan and Real Madrid, plus having won the African Cup of Nations twice with his country, have only spurred him on to do more good.
In 2006, he set up the Fundación Privada to fight for the interest of children and young people as well as provide emergency aid and encourage education, basic health and social inclusion. That mandate has so far been executed with Eto'o leading the crusade. Among other projects, the outfit continues to provide meaning to how useful football can get.
One of such projects is the Yellow Whistle Blower FC initiative which launched in March, and is seeking to raise the needed help for victims of attack by the dreaded Nigerian militant group Boko Haram. The campaign has so far grossed some 76000 pounds in donations, all of which will go to the charity group OXFAM, and the United Nations for the supply and provision of food, shelter and other amenities for the victims.
He joined FIFA on yet another humanitarian effort – 11 for Health. Eto'o came to town for the fourth leg of the campaign in the company of FIFA medical chief Prof Jiri Dvorak. Later, they spent some hours with students from the Kotobabi "3" and Alajo "3" JHS to film a special feature for "FIFA 11 for Health".
Eto'o's visit to Sierra Leone, particularly the Grafton Orphanage in Freetown, was important in all aspects as it coincided with the official declaration by the World Health Organization (who are partners in the campaign) of the West African country as Ebola-free.
In his native Cameroon, he continues to be the 'messiah' for many. Over the years, he's provided either directly or supported efforts of others to bring relief to thousands of households. Beneath all the aggression on the pitch, he is a man so kind in heart, so caring. A father for all. Samuel Eto'o.