Tottenham Hotspur added more misery to current Manchester United situation by beating the Red devils 3-0 at home with their manager Mauricio Pochettino sticking with Hugo Lloris and said he never considered stripping the Frenchman of the Tottenham Hotspur captaincy after the goalkeeper's arrest for drunken driving.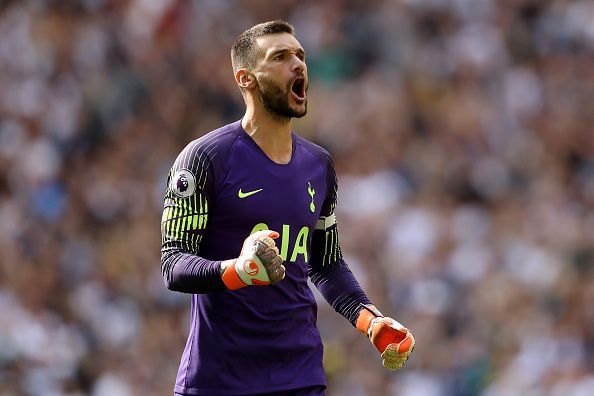 The World cup winner is due to appear at Westminster Magistrates' Court on September 11 after being stopped in London in the early hours of Friday morning. But the Frenchman kept his place in the team and wore the armband as usual as Tottenham beat Manchester United 3-0 at Old Trafford on Monday night.
Asked whether he had thought about dropping Lloris or replacing him as captain, Pochettino said: "No, I never considered that. What happened, I was in contact with him, such a bad experience for him. He feels so sorry.
"He apologised to everyone, but not only apologised to our fans, us, the club. I think he shows his regret and apologised to the whole country, because that responsibility is massive. I think it was a good lesson for everyone, a massive lesson. He's punishing himself.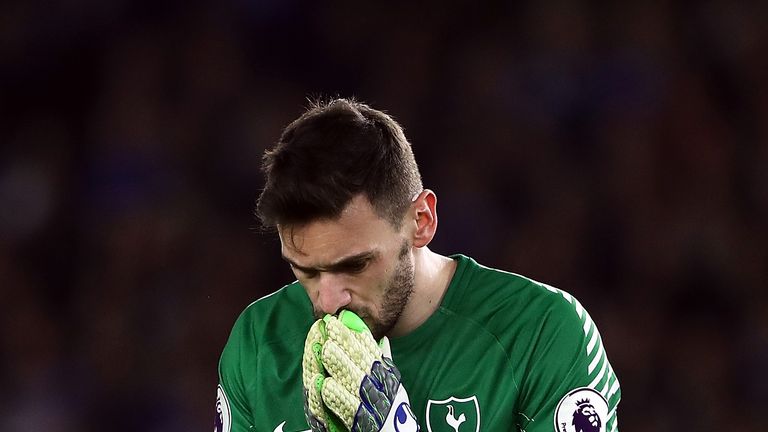 "He feels so sorry and so bad because he knows that he made a big mistake, but in the same way I think he's a man out of character. We are going to, of course, support him but knowing that we cannot justify [it]. There's no sense to take some decision like you [suggested]."
Harry Kane broke the deadlock in the second half at Old Trafford and Lucas Moura then struck twice to complete the victory. The North Londoners have now made their best start to a Premier League campaign in nine years and are one of only four sides with a perfect winning record.
"I think it's so important because it puts us in a very important position in the table," Pochettino said. "Another negative result today and it's open again — difficult for Tottenham to win away from home against the top six again.
"This can appear today some big statement to say, 'OK, we are here,' to show that we believe in ourselves. In the end, it's only three points, we need to keep calm. In the same way, we can be happy because Manchester United is a great team and it's not easy to play and come here.
"Maybe it's easy to score, but after 1-0 you want to play safe and say, 'OK come on, let's play safe and finish the game 1-0.' But I think the character and the personality of the team was to try to find the second and the third. I think that is why we fully deserved the result and the players get all the credit."
January signing from Paris saint Germain Lucas Moura has now scored three times in his past two games, and Pochettino said: "Many, many praises he is going to receive now. But for me, I want to say [it] to our chief scout Steve Hitchen and all the people that worked with him, because they advised to sign him.
"When the people sometimes criticise [signings] because always it is tough now, I think I need to say well done, because today's performance from Lucas Moura, for the people that advised and feel responsible, too, they need to be praised too. "It's easy to say now it was fantastic, the improvement [from him]. It is another example that when the player arrives in the middle of the season, it's not easy to get them to good performances.
"It's not easy to explain to you or our fans that we need patience and to wait to get the best from our players, after a preseason, and to have the possibility to show their quality. He is showing his quality.
"I am so happy. He's a great guy and he brought the team different skills, different alternatives, and the most important thing is to find a different place to how he was finding in Paris last year. I think it's to find the best place to help him to perform in the way that we want."
Meanwhile, Lucas Moura told RMC Sport that Lloris addressed the situation with his teammates.
"He was extraordinary this evening, and not only this evening," Moura said. "As usual, he was very good. I'm a fan of Hugo. We talked about it in the dressing room. It's very strange. He is very experienced. He spoke to the squad and the squad accepted it well. It's something that can happen. He's our captain, we have a lot of respect for him. It's in the past."