Wilshere is set to face Arsenal for the first time, just three games into his West Ham career, and Pellegrini is confident the 26-year-old can still live up to the billing given to him during his early days at the Emirates.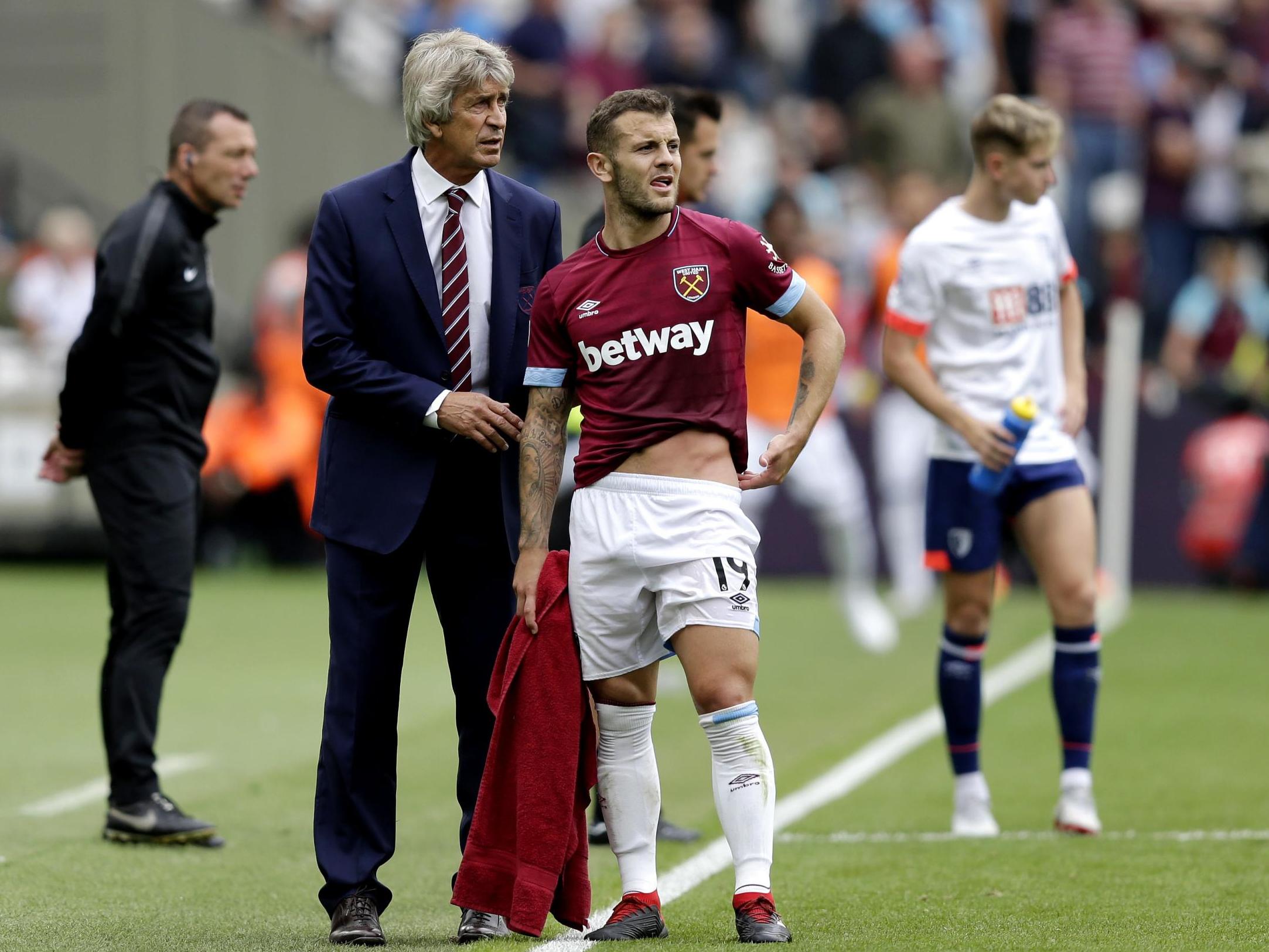 West Ham United boss, Manuel Pellegrini has compared midfielder, Jack Wilshere to Italy legend, Andrea Pirlo, ahead of his side's Premier League clash with Arsenal on Saturday.
Pellegrini believes that Wilshere has the same characteristics as Pirlo.
"And Pirlo is the same as Jack. He has the same characteristics as Jack," Pellegrini was quoted as saying by Daily Star ahead of West Ham clash with Arsenal.
"If you need fast players they cannot do it.
"But if you need good technical players that do not lose any balls, then they can play together.
"A lot of you will remember Juventus around four or five years ago, they played with one holding midfielder. It was Pirlo.
"And Pirlo is the same as Jack. He has the same characteristics as Jack.
"I think that Jack Wilshere must play as Jack Wilshere. He is not a defensive midfielder to hold the line.
"He is a midfielder more comfortable when he comes out from our side and not receiving the ball back from the other goal.
"You must leave him to play alone, to receive the ball because he is going to make things happen."
Sam Allardyce, the former West Ham and England manager, has claimed that Wilshere and Mark Noble are too slow to play together in midfield following consecutive defeats by Liverpool and Bournemouth.
Noble is a doubt for the trip to Arsenal, but Pellegrini is convinced that Wilshere, who joined on a free transfer after 17 years in north London, is best suited to a sitting role in the West Ham midfield — whether he is partnered by Noble or not.
"I think everyone praised Jack Wilshere not just for one game because if he could play in a normal shape without injury, he was always a player who makes a difference because he is a different player," said Pellegrini.
"I am sure (we will see that Wilshere again) because he is just 26 years old. Because he knows better how he must manage his physical work, so as not to be injured. This season we are working with him from July 1, 40 to 50 days, and he's not having any problems.
Wilshere joined West Ham in the summer after seeing out his contract at Arsenal, ending his 17-year stay at the Emirates club.