This year's Premier League season sees players from 66 different nationalities in action with Cardiff City's Philippine goalkeeper Neil Etheridge adding to the cosmopolitan feel and his story of how he made it to the top makes compelling reading.
A difficult start to his career meant that he was forced to sell his house and his car.
"The Premier has many nationalities and it's fantastic for the expansion of football around the world, I think my presence can help make this sport popular in the Philippines, but we're still a long way from basketball," Etheridge said.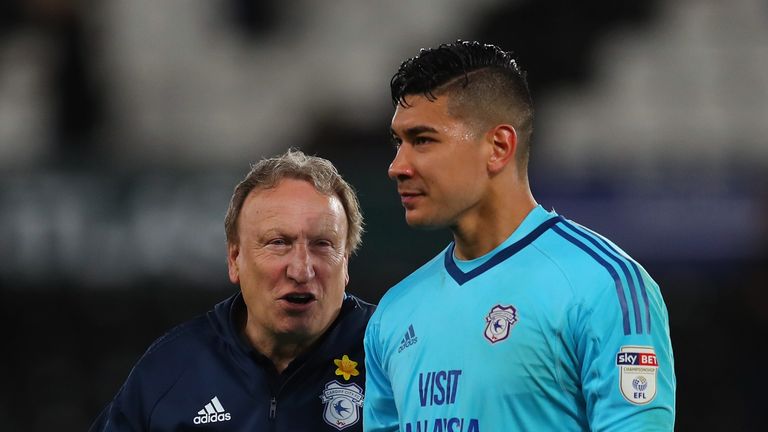 The 28-year-old keeper, born in Enfield (London) has kicked off the season with great performance.
Against Bournemouth, he became the first player from the Philippines to play in the English League and although, the Welsh side fell (2-0), Etheridge became one of the stars of the night after stopping a penalty. He was the first goalkeeper to stop a penalty on their debut since Allan McGregor's save against Chelsea in 2013.
And against Newcastle United, the Philippine came to the rescue again, stopping a penalty from Kenedy to keep his team leveled and preserve the 0-0 scoreline. Since Tottenham Hotspurs' Erik Thorstvedt, no goalkeeper has had such a decisive start in the Premier.
"I spent five months without a team and in the end I was able to redirect my career, I paid to be able to train with Charlton Athletic," he explained.
"I worked as hard as I could, I sold my house, my car and I was so close to leaving everything and returning back to the Philippines, but then Oldham Athletic offered me a contract to be a substitute goalie and I accepted.
"I'm a guy from London, who went to Manchester to stay at my friend's house in order to continue with my career.
"I slept on the couch."
"This whole experience made me stronger, it's now in the past but it's never going to leave me," the keeper admitted.
"I went from the Chelsea to Fulham, to be sitting on the bench in the Premier and debuting in the Europa League."
"It has been a fantastic year for me, we have climbed back to the Premier League and the Philippines have qualified for the Asian Cup for the first time in their history,".
"I am the first Philippine and the first South East Asian footballer to play in the English League, it's been a long road and I'm proud."