Pochettino's men will want to take an advantage of Manchester United poor performances recently as the team is going through a lot of criticism with their manager Jose Mourinho blaming it on lack of new players in the team.
Tottenham Hotspur are looking for a third successive win to start their Premier League campaign but will have to dispatch Manchester United at Old Trafford to do so.
Spurs registered a 2-1 victory against Newcastle United in their opening match before beating Fulham 3-1 at Wembley.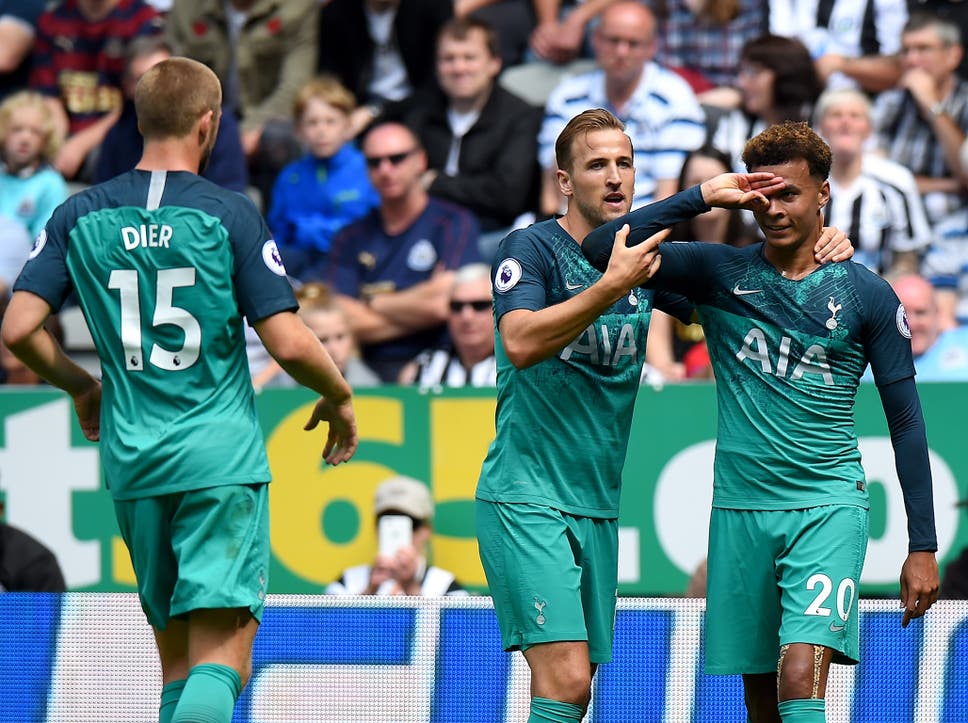 It's a decent start and the return of their 3-5-2 against the Cottagers has got fans excited.
Next up is a Red Devils side who will be licking their wounds after an abject performance in a 3-2 defeat to Brighton & Hove Albion.
Jose Mourinho's side were hopeless defensively with Eric Bailly having his worst game in a Man United shirt.
But Spurs may still tinker with their team ahead of the clash as manager Mauricio Pochettino looks to get revenge for last season's FA Cup semi-final defeat at Wembley.
With Toby Alderweireld now in for the long haul, well, until January, Pochettino now seems keen to use his quality – and why wouldn't you – which points to Spurs retain their back-three at Old Trafford.
There will, again, be concerns about Davinson Sanchez in the centre with schooling in the air against Aleksandr Mitrovic last weekend exposing his main flaw, other than his risk averse passing, but he should start.
It's Spurs' midfield which is likely to see the tinkering with Eric Dier's fitness still a slight concern given he's now been unable to finish both games so far.
It's now likely Mousa Dembele will get his first start of the campaign to add some steel and guile against a higher calibre opponent, no matter their form.
This, though, means one of Dele Alli, Lucas Moura, and Christian Eriksen will drop to the bench and, despite his man of the match performance, Lucas seems the most droppable.
His sensational pressing was a highlight against Fulham and his energetic display has got fans wanting more.
But Pochettino will always revert to his trusted stars so Alli and Eriksen should get the nod behind Harry Kane.
So, what will Tottenham's XI will look against Manchester United? Check out