Juventus former striker and Italy International Christian Vieri, has shower praises on Juventus summer signing from Real Madrid Cristiano Ronaldo.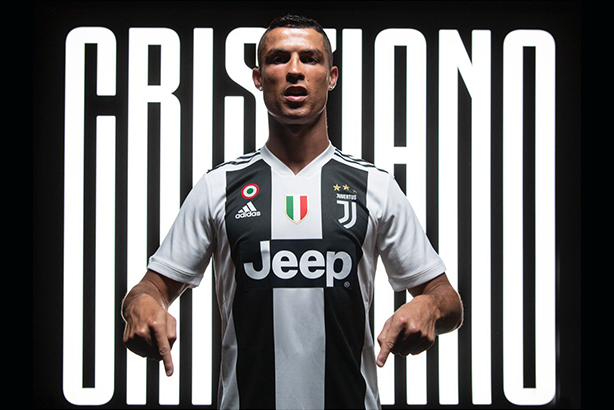 It was tricky summer for the Biaconeri as they pulled out a sum of 105 million pounds for the Portuguese ace which has come to so many criticisms from the Italian media and also their rivals in the league.
The Italian doesn't understand the criticism levelled at Ronaldo because of his age.
But now 44, Bobo – as he's affectionately known – is leading a rather different life.
He's living it up on Miami Beach, where he treats fans to frequent (and hilarious) posts from his laidback life.
Vieri, who became the first £30million player when he moved to Inter from Lazio in 1999, is often seen on the beach, playing a game of beach soccer or footvolley.
The legendary striker, who won Serie A with Juventus in 1997 but had his best years at Inter, also works occasionally for  beIN Sports USA in Miami as a pundit.
Vieri claims everyone's jealous that Juventus pulled out 100 notes and signed Cristiano Ronaldo.
"Everyone says that's old but in reality they're just jealous because Juve pulled out 100 notes and bought him. They took the number one and brought him to Italy.
"He has arrived in Italy at the age of 33 and they are saying that he's old and won't score the same amount of goals as in recent seasons, but Juve have got the number one," Vieri told DAZN.
The 45-year-old ex footballer, who played for Atletico Madrid during his career, sees similarities between Cristiano Ronaldo famously known as 'CR7' and Brazilian legend Ronaldo De lima Nazario, as both footballers could decide a game on their own.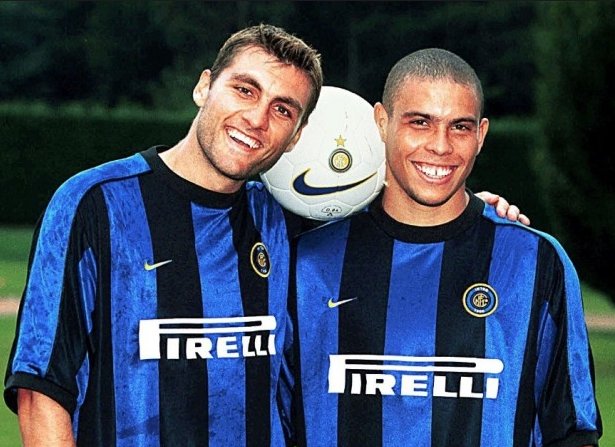 "'El Fenomeno' [Ronaldo De lima Nazario] was lethal in his time at Inter, he scored every single Sunday," Vieri said.
"Cristiano [Ronaldo] is the same, he has scored more than 600 goals, 50 a season… with his left foot, right foot, it doesn't matter, he is a goal machine."
The former Real Madrid player played his first game for the defending champions last weekend against Chievo Verona, but he failed to get on the score sheet as they won 2-3 away from home, coming from 2-1 down to win the game in the last seconds.
The Old Lady are up against SSS Lazio this weekend and Vieri will be hoping the former Manchester United winger can start banging in the goals for his new club.