Arsenal leaked the statistics of their fastest player in this current campaign and our very own Alex iwobi came fourth on the list.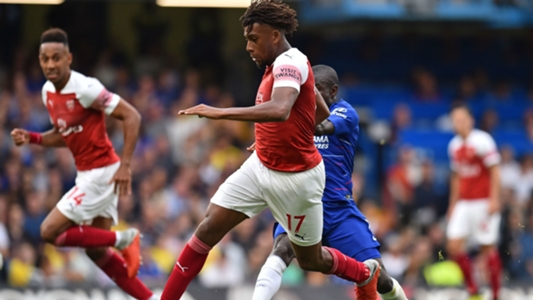 According to Arsenal's fastest player statistics record which was leaked by Pierre-Emerick Aubameyang via his Instagram story page, the 22-year old Nigeria international has a 'maximum speed' rating of 9.56 or 94%.
The former Borussia Dortmund striker took to Instagram on Wednesday to tease new teammate Matteo Guendouzi, whose performances in the opening two matches of the season have represented one of the major plus points of a difficult start to the new campaign.
Tenacity, composure on the ball and an eye for a line-splitting pass appear to be the 19-year-old's main strengths, but he has a way to go before he can match Aubameyang in the speed stakes, however.
Aubameyang posted the full list of statistics on his Instagram account on Thursday, mocking just how far Guendouzi was left lagging behind him, but the performance of defensive duo Sokratis Papastathopoulos and Shkodran Mustafi are somewhat surprising.
This genre of information, according to reports, is secretive and protected by clubs. Arsenal's shows a list of 17 first team players in order of their individual speed, from the fastest to the slowest.
Gabonese captain, Aubameyang is the fastest Arsenal player with a score of 10.01, with Hector Bellerin and Sokratis Papastathopoulos in second and third place. The duo have a maximum speed of 9.63 and 9.59 respectively.
Shkodran Mustafi (9.48), Rob Holding (9.41), Danny Welbeck (9.37), Mesut Ozil (9.35),Alexandre Lacazette (9.30) and Aaron Ramsey (9.18) completes the Gunners' top ten list.
At the other end of the table, Henrikh Mkhitaryan is 11th with a maximum speed of (9.14), followed by Stephan Lichtsteiner (9.00), Nacho Monreal (9.00), Granit Xhaka (9.00), Mattéo Guendouzi (8.97) and Mohamed Elneny.(8.76)
Interestingly, £22million signing Lucas Torreira is the slowest Gunners' player with 8.73.