The exemption process for Son is going well as planned as they match on to the next round.
Tottenham Hotspur star Heung-Min Son helped South Korea into the Asian Games quarter-finals as they beat Iran 2-0.
Tottenham fans are all hoping one of their favourite player can be back as soon as possible to bolster their team's chances this season both in the European competition and the English Premier league.
The forward, 26, has been allowed to take part in the competition in the hopes his nation will emerge victorious and make him exempt from military duty.
The Spurs international will be required to enrol in the military unless he is able to win the Asian Games with South Korea.
South Korean men are required by law to start participating in military service by the age of 27, typically for a duration of 21 months.
As Son is 26 years old, he would have to enrol in the military within the next year.
However, the Spurs forward would be able to be exempt from the service if he were to win gold with South Korea during this year's Asian Games. Bronze or silver would not be enough – he would have to win the top prize with his country.
Son didn't get on the scoresheet over in Cikarang, Indonesia but was involved in the triumph which takes them into next round.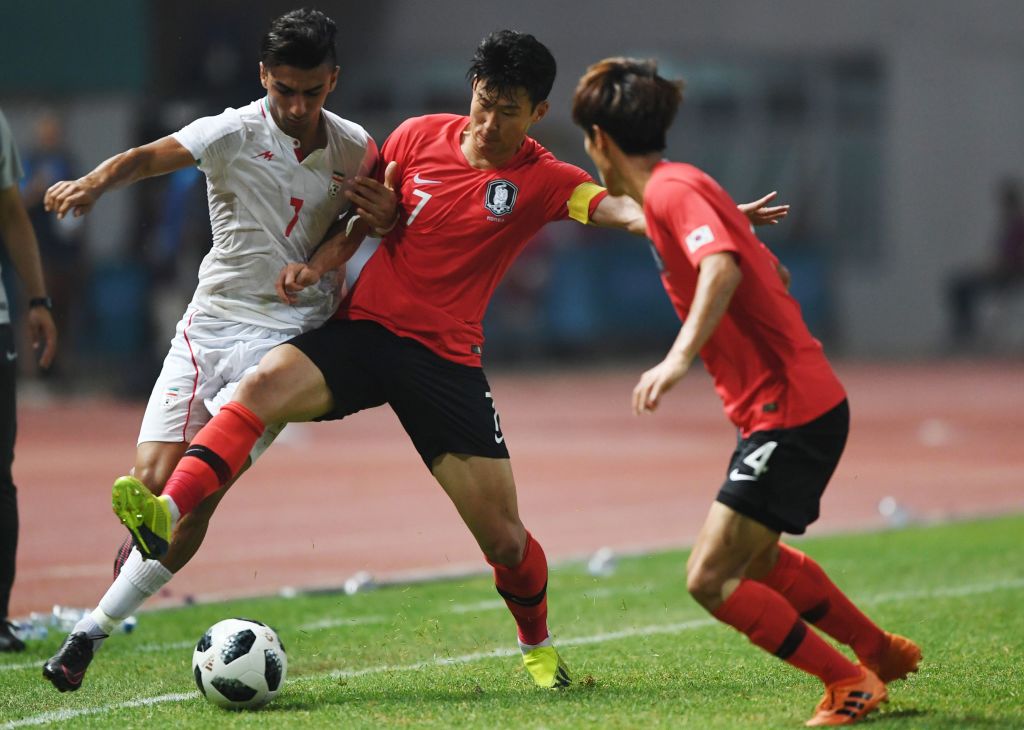 Gamba Osaka striker Hwang Ui-jo got the opening goal of the game after 40 minutes.
And former Barcelona academy graduate Lee Seung-woo got the second, capitalising on some poor defending by his opponents with an exquisite touch and strike just after the break.
Now South Korea must play Uzbekistan, who beat Hong Kong 3-0 in the round of 16, a game which will take place in Bogor.