Alan Brazil has slammed 'arrogant' Paul Pogba and believes Manchester United would be better off if they sold the French star to Barcelona this summer.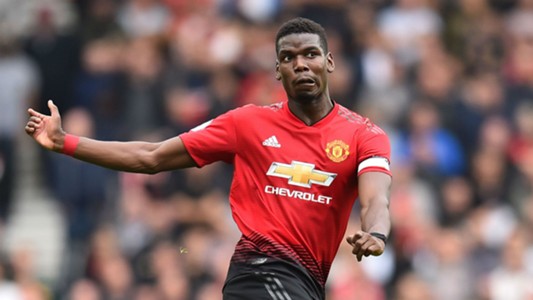 Pogba is said to be keen to leave Old Trafford for the Nou Camp before the end of the month, with his relationship with manager Jose Mourinho reportedly hitting a new low after another bust-up.
Reports on Thursday have even claimed Mourinho has dared the World Cup winner to hand in a transfer request, if he really does want to leave the club.
The midfielder and manager's apparent feud had appeared to be mended when Pogba captained United to a win over Leicester City in the club's Premier League opener last week.
Mourinho praised the Frenchman's performance as he netted in the 2-1 victory, but after the game Pogba hinted that he was still unhappy with his situation at Old Trafford.
It appears the long-running saga over the £89million star's future will continue until the very end of the month, but Brazil – for one – has had enough.
The Sports Breakfast host and former Manchester United striker said on Thursday: "I'm not happy with Pogba, I think he's arrogant, he's aloof…
"The way he struts about, if he was playing eight-out-of-ten every week then I'd say, 'well he's got a point', but he doesn't!
"You look at Kevin de Bruyne and David Silva – week-in, week-out they are brilliant for City – but this guy comes along, and there's no doubting his ability, but something is just not right.
"I think Jose is right to say, 'look, you're annoying the dressing room, you're annoying me, if you don't like it, see you later'.
"It's best to get rid and I think that may strengthen Man United.
"Every day I'm reading it in the papers, Pogba this, Pogba that – I'm sick of it to be honest."