Former Barcelona and Monaco winger Keita Balde Diao on his official presentation spoke about his new adventure with Inter, as captured by Inter TV.
On 13 August 2018, Keita signed for Internazionale on loan of €6 million with a €30 million option to buy at the end of the season from Ligue 1 side AS Monaco.
The Senegalese international is not new to the Italian Serie A as he has represented Lazio before he left to join Leonardo Jardim's men in 2017.
He started with the coach of his new team, followed by his preferred position, also took time to talk about the defending champions Juventus alongside their new record signing Cristiano Ronaldo before ending it with what he thinks about his future at the Nerazzuris.
"I was motivated to come here because of the club's history, I really like it, even since when I was a kid, from my days at Barcelona.
"I did not have a chance to think about it twice, Spalletti is counting a lot on me and we knew each other a bit from before and I think he's a top coach who I can learn a lot of things from.
"I'm excited to be back in Italy, here I took my first professional steps and doing it with this shirt is a unique emotion:
On Spalletti: "He's a very experienced coach who knows Italian football very well. Everyone spoke highly of him, I think I can improve a lot here."
On his position: "Which I prefer? I don't have a favourite, I think I can play in all of the front four."
On Juvetus: "I don't think about others, if we win our matches we can put up a good fight. They [Juve] don't scare us.
On his future: "Where do I see myself in a year? At Inter. There were contacts three years ago with them, this year it finally materialized. De Vrij? We want to make history with Inter, let's hope it goes well."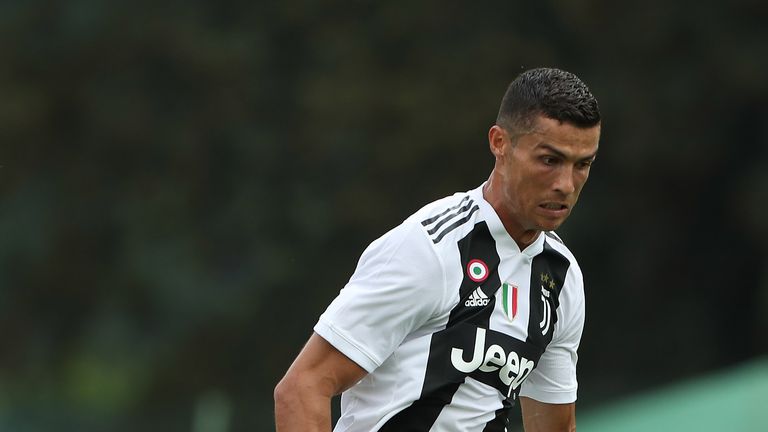 On Cristiano Ronaldo: "The Italian league has always been tough, with great players. This year, it's even tougher, which is good for everyone."
"What do I do in my free time? I spend it with friends, watching films and recovering."