Unai Emery came to Arsenal to make history … just not this kind of history.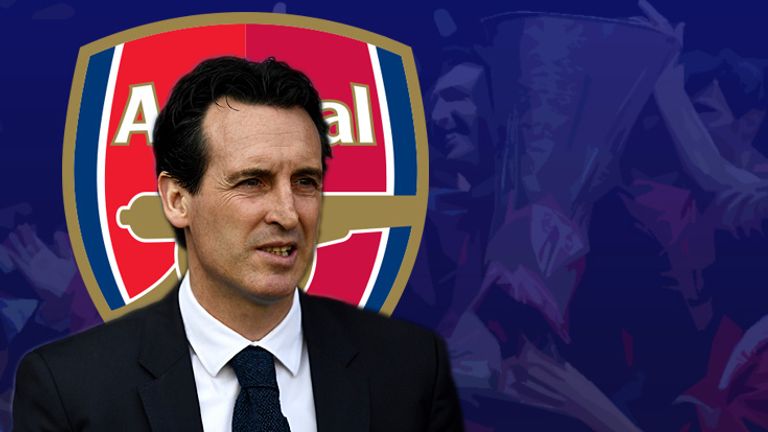 After a 2-0 defeat to Manchester City and a 3-2 loss at Chelsea in his first two matches in charge, he has officially made the worst start of any permanent Arsenal boss since Thomas Mitchell in 1897 — the club's first ever manager. The urge to panic is understandable but, despite seeing his methods questioned, now is the time for Emery to remain bold in his vision.
Two matches, two defeats; two involved discussions over whether Emery should have compromised key tenets of his footballing philosophy in order to adapt to the demands of facing two of England's biggest clubs. After the defeat to City, the scrutiny lay on his instructions to play out from the back against the best team in the country at pressing in the final third. Against Chelsea, the debate formed around the decision to utilise a high defensive line against a team which had plenty of pace in attack.
City did force Arsenal into some awkward situations, notably when Petr Cech almost passed the ball into his own net, and Chelsea did profit from a recklessly high line when Alvaro Morata skipped in behind to score the second. But just because the implementation of Emery's tactics is imperfect at this stage does not mean a fundamental rethink is required. These were two excusable defeats — as difficult as they may be to stomach for supporters.
On Monday Night Football, Gary Neville gave an articulate defence of Emery's early work by explaining it would be nonsense to compromise on core beliefs at the very outset of his reign.
Referencing Sam Allardyce's claim that playing out from the back against City was "stupid," Neville said: "Unai Emery is not trying to get eight points from five games to avoid relegation. He's trying to build a team to win the title … My view is this is a three-year project to try and get his ideas into the players. The last thing he should do in the early phase is lose control of the dressing room by adapting and taking away his principles."
Emery has his own personal experiences to draw on in this regard. Following two defeats in his opening eight games as Paris Saint-Germain head coach, he was facing similar questions. New strategies were experiencing teething problems; ideology clashed with personnel.
In the early days of October 2016, it was reported by L'Equipe that a senior delegation of PSG players led by captain Thiago Silva convinced Emery to abandon the counter-attacking 4-2-3-1 tactics which had earned him such acclaim with Sevilla, in order to return to the possession-based 4-3-3 which suited the players more but had failed to inspire under Laurent Blanc.
Seven domestic trophies in two seasons was a more than acceptable return for his time in France but there was a sense Emery had unfinished business, particularly in Europe; a sense that faced with dominant individuals in the dressing room he had been unable to bring to life his full idea of football at PSG.
It is a mistake he is unlikely to repeat. In an interview he gave just before leaving France, Emery pointedly spoke about the admiration he had for Pep Guardiola when he got the Barca job and immediately discarded players like Deco and Ronaldinho. Big names sacrificed because they didn't fit the project. Or as Emery put it, Guardiola and Barca "got rid of the obstacle preventing them from completing their masterpiece."
Back in June we speculated that this mode of thinking might spell trouble for Mesut Ozil and, after he was brought off early following another ineffectual performance against Chelsea, it will be instructive to see if Emery drops him for the weekend's game against West Ham — and if so, whether his replacement is a more natural fit for the applied pressing game the new man favours.
If there is an Emery "masterpiece" waiting to be painted at Arsenal then he won't realise it by abandoning his signature style with his very first brushstrokes, or persisting with using the wrong tools. In his interview at the end of last season, Emery said: "What I have learned  is that you need to be ready to use all[your means and experiences to prevent anything from slowing your project down."
Arsenal placed huge faith in Emery and his "project" when giving him the responsibility of succeeding Wenger. If his strategies don't fit with his players, then maybe it's the latter, a group who have under-delivered for years, who will need to change.