Following yet another summer of soaring transfer fees and multi-million pound deals, it's heartwarming when footballers touch base with reality. Some players, especially those who play for the biggest clubs in the world, are icons to the countless number of young boys and girls who are starting off by kicking balls around in the street – just as they once did.
And on Monday, Jesse Lingard made one Manchester United supporter's day when he rolled down the window to his car and posed for photos, with the pair striking his now familiar 'JLingz' pose. But perhaps it was the young boy who made Lingard's day.
Was good to see my guy today not seen him in ages!,' Theo, who goes by 'little_tz_tekkers' on Instagram, wrote next to a series of photos. 'I promised I would keep my spare @jesselingard Panini sticker for him, me and Mum made a frame for it and I got to give it him today! Think he liked it.'
The youngster wasn't just treated to photographs with his favourite player, even Anthony Martial stopped by for a quick snap, again much to Theo's delight.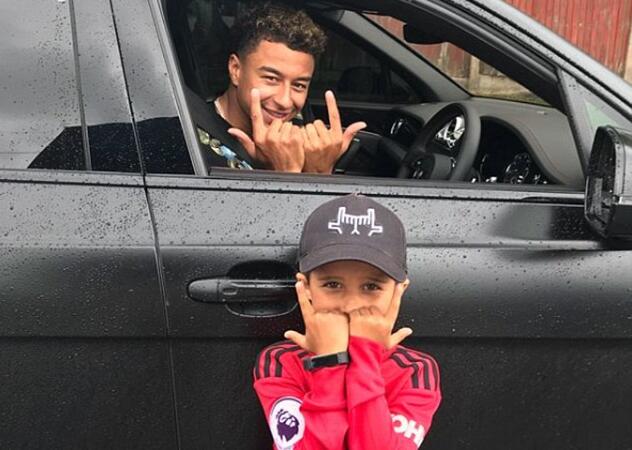 Theo also watched United in action last Friday on the opening day of the Premier League season and was treated to a 2-1 win over Leicester City. He hung around after the match and was lucky enough to get a photo with midfield duo Juan Mata and Nemanja Matic. United will be hoping young Theo proves to be a good luck charm again this Sunday when they take on Brighton.