Didier Drogba scored the winning penalty in the 2012 Champions League final to bring Ol' Big Ears to Stamford BridgeGoals are the most valuable commodity in football and for good reason. Not only can they win you matches and eventually trophies but also shape the destiny of a football club. Goals indeed have the power to alter a team's history.Chelsea is no different than most clubs, they don't have too many trophies between 1905 and now in relation to the Manchester Uniteds and Arsenals but the Blues have seen a lot of success since 2004 when Roman Abramovich took over at Stamford Bridge.Through history, some important moments have marked the successes in Chelsea's timeline. There were obviously goals that accompanied these famous happenings and we attempt to chronicle the 5 most important of them all.Here are 5 of the most vital goals ever scored by Chelsea players which have managed to shape the club's history –
David Webb v. Leeds United, 1970 FA Cup Final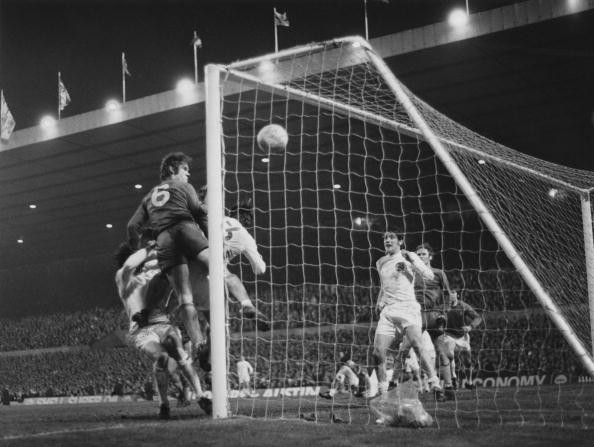 Chelsea's only piece of silverware up to this point was their historic 1954/55 First Division triumph. Sadly for them, post that achievement, things seemed to go downhill for the Blues as they lost many of their star players towards the end of the 60s and went back to being a mediocre side that only flattered to deceive.  However, their FA Cup run in 1970 was a marked improvement on their earlier exploits. Carried mainly by the goal scoring efforts of Peter Osgood, who scored in every round of the FA Cup that year, Chelsea made it to the FA Cup final where they faced a legendary Leeds United side.
The final didn't seem to go according to plan with the Blues trailing 2-1 with the final whistle approaching. However Ian Hutchinson managed to peg one back for Chelsea to force a replay at Old Trafford 18 days later. The final at Manchester was no less exciting with Leeds again taking the lead before club legend Peter Osgood put them back on level terms shortly after. It was only in extra time that David Webb stepped up and managed to slot home and gift Chelsea their first ever FA Cup trophy. What makes the goal even more significant however is that it marked a change in fortunes for the Blues with them progressing into a much more stable team post this successful conquest.
Peter Sillet v. Wolverhampton Wanderers, 1954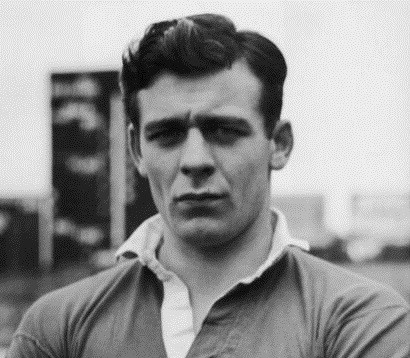 Sadly, much isn't known about Chelsea's iconic 1954/55 First Division winning campaign. However, one thing that we do know is that the season proved to be as remarkable as their 2012 campaign which saw them lift the FA Cup and Champions League. Much like their fortunes in 2012, Chelsea's season in 1954 wasn't going well and they found themselves languishing in the bottom third of the table by October. However, with the advent of Christmas on the way, The Blues managed to pick up steam and through the goalscoring efforts of Roy Bentley and John McNichols, the Blues managed to string together a slew of victories and found themselves on the top spot in the table in January.
Frank Lampard v. Bolton Wanderers, 2005
It was the 30th of April in the Spring of 2005. Chelsea were looking for their first Premier League title in over 50 years and judging from their form that season, it looked like they would clinch the trophy easily to get to the centennial celebrations underway at the club. All they needed was a victory that day against Bolton and the Premier League trophy was theirs.
Mourinho's men were one of the strongest defensive units in the league that year and were equally lethal while pushing ahead, however that day things seemed to be different. Bolton were giving their home fans something to cheer about at the Reebok as they piled the pressure on Chelsea forcing a young Petr Cech into making a slew of fine saves. It seemed as though at this vital moment, right at the finish line, Chelsea had run out of batteries and they could see the title slipping away from their grasp. Chelsea were finding it difficult to even move out of their own half for the majority of the game until the hour mark approached. A beautiful ball from Didier Drogba found itself at the feet of Chelsea's standout performer that year – Frank Lampard, and he dispatched it with ease past a stunned Jussi Jaaskelainen.
Didier Drogba v. Bayern Munich, 2012 Champions League Final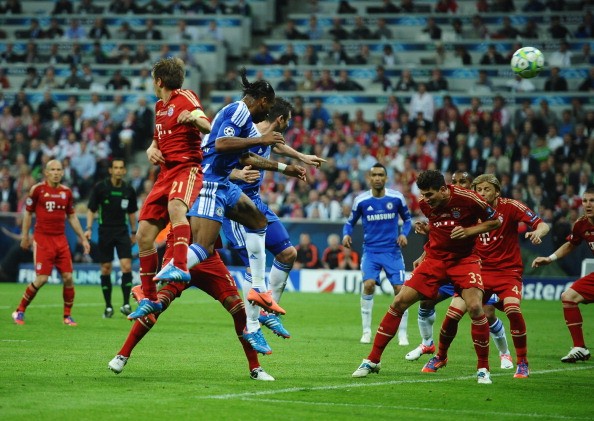 While Chelsea were neatly racking up trophies after Roman Abramovich took over in 2004, the Champions League was one that managed to elude the Blues. It was the one trophy that the players, fans and the Russian oligarch desired most. In 2012, this dream seemed but a fantasy with Chelsea having one of their worst campaigns so far. However, post the sacking of manager Andre Villas-Boas, the Blues managed to miraculously turn their fortunes around in the Champions League by staving off Napoli, Porto and a much fancied Barcelona side to face Bayern Munich at their home in the final.