Men of God are believed to be role models because they have been given a mandate by God to be the shepherds to the sheep (the people) and lead them on the right path. This has always been the mindset of believers as this is how it has been for years and because people see these men of God (pastors) in the light of being 'holy' and without blemish or sin, they are trusted one hundred percent.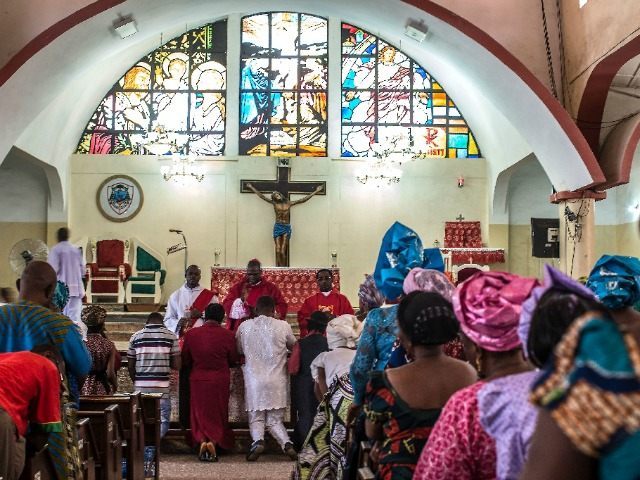 In Christendom, it is normal for church members to confide in men of God, seek advice, prayers and deliverance from them because it is believed that they are the intermediaries between God and the people/members of the congregation and they are even believed to be the spokesmen of God which is why they are called servants of God.
The calling and ordination of pastors started during the Bible times when Jesus Christ during his time and ministry hand picked men and named them disciples. He laid down examples for these chosen men to follow and trained them on how to win souls for the kingdom of God and how to become good shepherds and leaders to the souls they won through preaching the word of God which was salvation.
After Jesus left the world, the apostles continued the ministry, preaching and winning souls for Christ and they also trained more chosen people as pastors and apostles. The mandate for these apostles/pastors was for them to preach the gospel of Christ and bring salvation unto lost souls. And also lead the people on the right path which is the way of God so they don't go astray and perish at the end. This mandate continued from generation to generation and from place to place, which was what brought Christianity into Africa by the Europeans, because Jesus' commandment in the Bible was for the gospel to be preached all over the world, with no continent, country, city, town, village or community left out.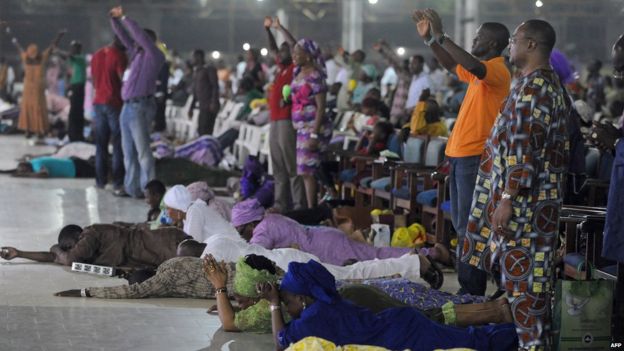 Obviously this has been achieved, but unfortunately, the end time has now overtaken the world which was already foreseen and prophesied in the bible. The church which is supposed to be a safe haven for believers and even lost souls has now become a dreaded place for many because some of the pastors who are supposed to be shepherds to the flock and lead the people in the path of righteousness and light have now allowed the devil to take over their hearts and lives.
Most 'so called' men of God today no longer preach salvation or the true gospel of Christ, but are only after worldly pleasures, gains and achievements. A lot of them have gotten their hands and their entire lives stained with sin, especially the sin of sexual immorality. They are caught in the very act of what they preach against or are supposed to be preaching against. There is a high rise of cases of pastors involved in sex scandals these days and it is becoming very alarming and disturbing. This in turn not only affects the spiritual lives of the pastors involved, but it also affects their families, the church and the society at large.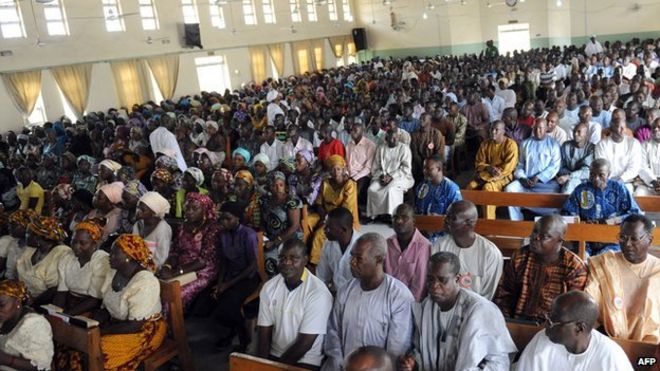 Many pastors have led members astray and have disappointed the people who look up to them as role models and supposed 'genuine servants of God'. They have even become bad examples to youths and church members because today, when youths commit sin and they are being chastised for it, you hear some of them say even some pastors who call themselves servants of God are unholy and live in sin, how much more they who are just mere church members or followers. As a result of this, immorality has prevailed and taken over the church.
The most painful part of this is that most of these sex scandals by pastors are based on sexual molestation and harassment against women and minors. They take advantage of widows, single mothers, single ladies and some disgusting perverts among them even molest teenagers and children. This is very shameful, despicable, unspeakable and unthinkable. These shameless pastors bring so much shame on the church and Christianity as a whole.
They paint a bad image on the church of God and make people from other sects and religions say very terrible things about Christianity. But can we blame them? No. I mean how do you expect to preach the gospel of Christ to someone and convince the person to believe you and accept Jesus as Lord and saviour after he/she has had of or experienced the despicable and disgusting atrocities some of these so called 'Men of God' commit, using God or Christianity as a cover up. This is really sad.
Over the years we've heard of alleged sex scandals of a number of Nigerian pastors such as Apostle Johnson Suleman, Pastor Chukwuma Nkwocha, Pastor Biodun Fatoyinbo, Pastor Sunday Adelaja, Dr Sign Fireman, Pastor Chris Oyakhilome, Chris Oyakhilome's brother, Rev. Ken, amongst a few others. These are supposed to be reputable, well respected clergy men (men of God). These are people many look up to and see as role models. These are people church members go to for spiritual help and counseling, prayers, deliverance and more, and these are the same people that have allegedly gotten their hands soiled in unthinkable iniquity.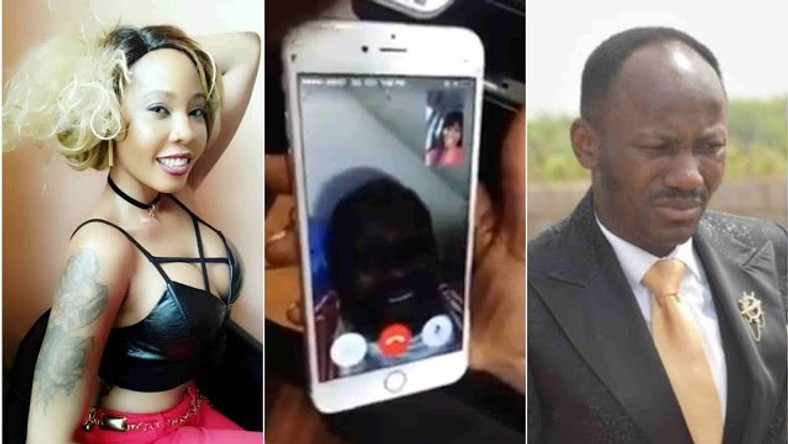 On the 30th of May, 2019, one of Nigeria's popular musicians, Timi Dakolo called out Pastor Biodun Fatoyinbo, founder of the Commonwealth of Zion Assembly (COZA) over alleged sexual relationship with female church members. He claimed that the pastor sexually abuses ladies in his Church in Nigeria and abroad. In a series of messages he shared via his Instagram page, the singer revealed that Pastor Biodun Fatoyinbo and his atrocities are covered by some elders in the church to the point of even paying to silence the victims.
In his post he wrote:
"COMMONWEALTH KO ZION NI..CHURCH IS SUPPOSE TO FIX BROKEN PEOPLE AND NOT CRUSH PEOPLE WHO SHOW UP IN CHURCH NEEDING GOD."
He attached to the post a picture with a written text on it which read:
See a follower's reaction to his post:
The isn't the first time Timi Dakolo has accused Pastor Biodun Fatoyinbo of sleeping with his female church members. It had begun sometime last year when the singer accused the pastor of sleeping with virgins. He made this known in reaction to a certain Ese Walter who accused the COZA pastor in the year 2013 of having his way with her. Likewise one Franca E. who also accused Fatoyinbo and claimed to be a victim of the same thing.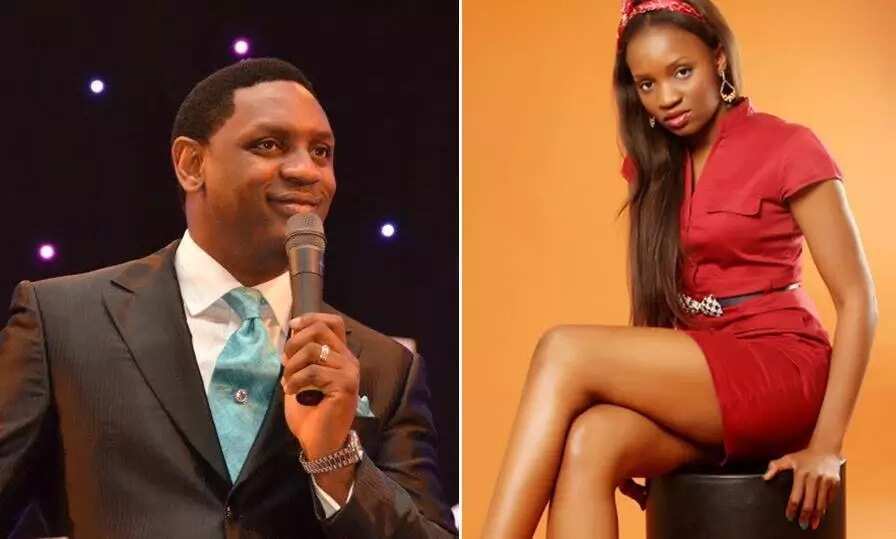 He wrote:
Your Abuja pastor you people are shouting mentor and praising everywhere should be in jail. The amount of pain and ruins he has left innocent girls in. Forcefully taking away their innocence even in their teenage years. Forever leaving a deep dent in their soul..Man of which God?"
Timi further advised the ladies who have been victims of the pastor's act to know that they are not alone. He wrote:
"To all the women out there that have been a victim to this issue, you are not alone. Your truth will be heard whether people believe your truth or not."
This is indeed a shame whether these allegations are true or false. Nothing like this should be heard of pastors who claim to be servants of the most high God. At least there are still genuine men of God out there who are still preaching the true gospel, wholeheartedly doing the work of God and winning souls for the kingdom of God without soiling their hands in sin.
Yes we know we are all humans and are prone to committing sin and it only takes the grace of God to avoid all forms of sins and temptations, but these pastors should know that the roles they play as servants of God are very sensitive and therefore they need to be extra careful in their affairs and dealings as men of honor and as men of God. Though, there are actually those of them who are wrongly accused in a bid to tarnish their images and reputations, which is why, like we said earlier, they need to be very careful.
The question is why are some of these men of God involved in sex scandals? Could it be that they're not genuinely servants of God and just lying and deceiving people, or they are but don't just know how to control their sexual urges when they see women? Let's take a quick look at the likely reasons some pastors indulge in sexual immorality below:
Idolatry: Throughout the Bible, where you find idolatry, you find immorality, and the ultimate idolatry is the idolatry of 'me'. It's the mentality that says, "The world revolves around me. I draw attention to myself. I am an object of people's worship and adoration. God may be important, but so am I." Certainly, this sounds extreme, but when you are hailed as the anointed man of God, when multitudes hang on your every word, when you are more of a superstar than a servant, when your name becomes more prominent than the name of Jesus, idolatry is near. And with idolatry there is immorality.
Power: Men of God know a lot about power and this power means the power of the Spirit. We have seen God perform miracles through pastors, for those who believe in miracles, and these pastors have felt God's anointing flowing through their bodies. They have touched sick people with their hands and seen sickness and disease leave on the spot. They have watched people fall to the ground because of the Spirit's presence in their lives, and crowds have surrounded their vehicles as they drive away. This can be very humbling for them as they realize they are nothing and God is everything. But it can also be very self-exalting, since they like to think to themselves, "Power is flowing through me."
Revelatory Deception: Sexual temptation is bad enough, but if you add deception to the mix, it's even harder to resist. There was a story of one mega church leader who claimed that God told him he married the wrong woman, after which he allegedly pressured her to get a divorce, getting married to another woman seven days after the divorce went through. And who performed his new wedding ceremony? A pastor who himself was later caught in adultery. A lot of pastors use "the Lord told me" as an excuse to sin. It's just so amazing what people can 'hear' when the flesh really wants something.
Unaccountability: Being part of a denomination does not guarantee doctrinal soundness or moral purity, and leaders can find ways to evade and avoid accountability if they so desire. But because so many churches are independent, and because so many are led by forceful leaders, they often have a recipe for extreme unaccountability. There was a story of one mega church pastor who explained that when he didn't like the way things were being done in his organization, he fired his entire board. They had no recourse against him and no way of holding him accountable for his actions, meaning he could steal money or sleep around, get caught, then fire his board and claim he was the victim. That is how he structured his organization.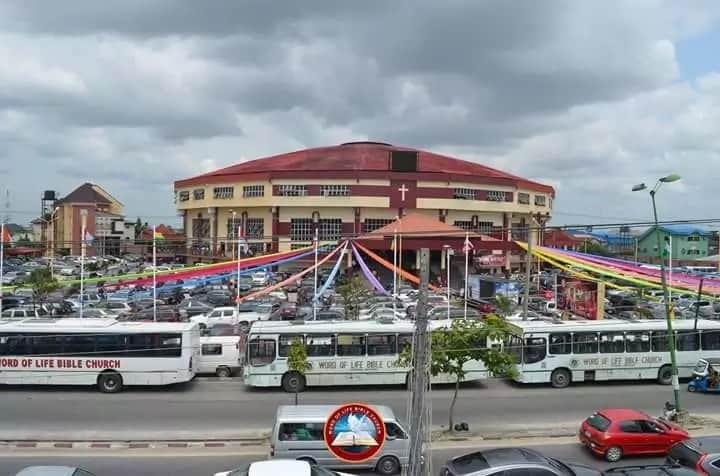 For others, sexual immorality could be a disease which they need serious deliverance from. One would say does a pastor need deliverance? Yes, because they are first humans before they are pastors and they are prone to committing sin as well, so if he/she is struggling with a secret sin or problem, he/she certainly needs deliverance.
In order to avoid such sins and scandals, pastors should learn to discipline themselves squarely, take their eyes off worldly things, focus on God and on living just lives and also avoid any forms of temptations. If they know women are their weakness, they should avoid them by all means. The should also learn to be strong and prayerful at all times and lastly, involve their wives in all they do so they don't fall along the way.
Share your thoughts, comments or opinions on this below.