David Oyedepo, General Overseer of Living Faith Church  popularly known as Winners Chapel has revealed the secret to his success while he disclosed how God swore to make him rich.
However, Oyedepo disclosed this to his congregation at the church's Canaanland headquarters, Ota, Ogun State in a recent sermon that at the time he gave out his car he never had the thought of becoming rich. He said he surrendered his car for the gospel many years ago.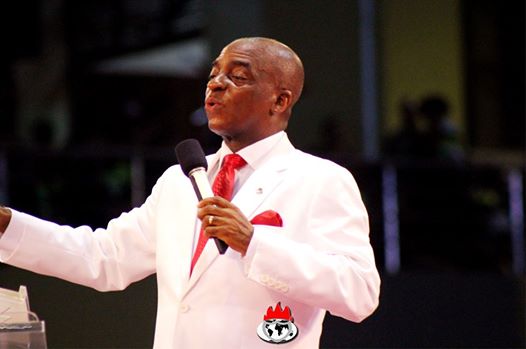 Likewise, the preacher also said the church has grown into buying buses figuratively like bread loaves since that time. Oyedepo said "I gave my car to God not to be rich but to spread the gospel and God swore to make me rich…now in one day we bought 87 buses at once, another day we bought 100 buses at once…We now buy buses like loaves of bread… Many of you will soon be building houses like loaves of bread."
Also, the  cleric charged Christians to let God guide and lead them instead of depending on their certificates or profession."There are too many common people in the world; you need to come out of them and be distinguished by His leading"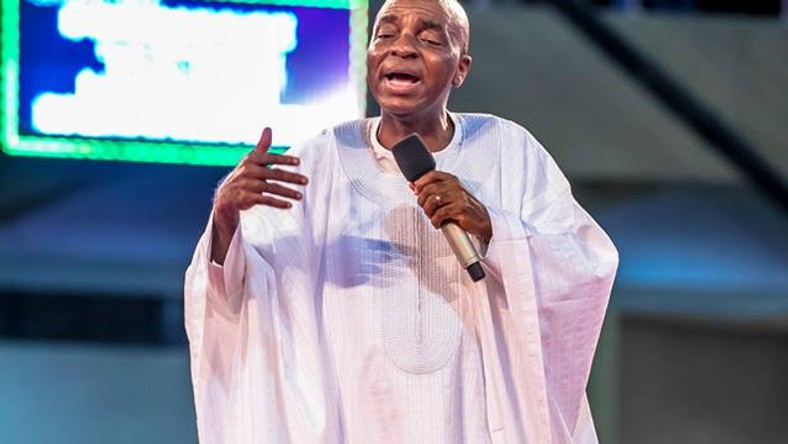 Recall that Oyedepo once told his congregation not to relent in giving tithes as it had brought about his prosperity. "You can't go up except by tithing. From 1982 till date, my tithe hasn't failed once; now I cart it to God in trailer loads," he had said.
Also, recall that Apostle Johnson Suleman , Senior Pastor and General Overseer of Omega Fire Ministries International, disclosed that the successes his ministry is enjoying had been laid many years ago through incessant fasting and praying.
Apostle Suleman also narrated how he walked round Auchi, Edo State fasting, praying and blasting in tongues. He said the foundation for the success of his ministry was laid during those years."When people come to stay in my house, my mother will tell them "buy your provisions. He doesn't eat."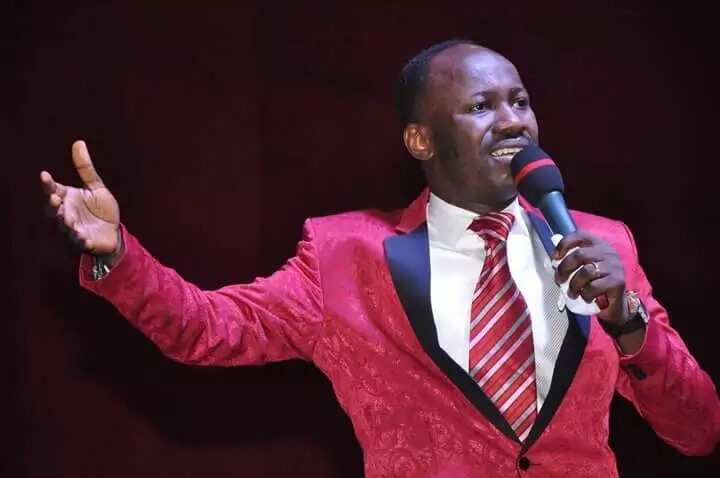 He added, "If you come to my house, my pots will be clean! Plantain will go rotten; they will carry it. Everything will go rotten; they will carry it. …Just praying in tongues without ceasing," he added during a sermon. Suleman said he wished he could be less busy again, as he missed those days, saying that "for some of you, all the time you have in your hands now, God is preparing you; just to groom (you)."
He added "I walked round Auchi for 40 days fasting. I went everywhere. From Warrake down to Prison Road, everyday on foot for 40 days, saying 'I take this land. I take this land.' Blasting in tongues. Forty days. "You see what is happening today, and you see some young men coming to town, they want to play games to gather crowd. I am looking at them. There are the gatekeepers of the city"
What do you think about this? Kindly drop a message in the comment section.
Section: Qed.ng