Though God created sexuality and ordained sexual relations between married men and women to populate the earth, however, Prophet Kofi Oduro, founder and leader of Alabaster International Ministry, has cautioned parents who have sex in the presence of their children to desist from doing so.
The controversial preacher made the shocking revelation at his church in a sermon session  that such acts have a serious impact on the children.
He however  described the act as demonic and something that has the tendency to transfer sexual immorality in such children. He said we have to be careful as husband and wife that when you are having sex these children do not see it because it transfers demonic lust in the children.
He further noted such practices could even make children sleep with their own parents. Elaborating his point, he went on to caution the youth against sexual immorality."Listen well, those who are young. Desist from sexual immorality because 5 minutes pleasure will deny you your future", Prophet Oduro warned.
More importantly, Prophet Oduro called on people chasing after married people to desist from it because those who do that have short their lives to spend on earth.
Recall that the man of God once wore panties to illustrate to especially married women in his church that they must look attractive always to keep their partners . He advised humorously "Most married women lose themselves when they get married.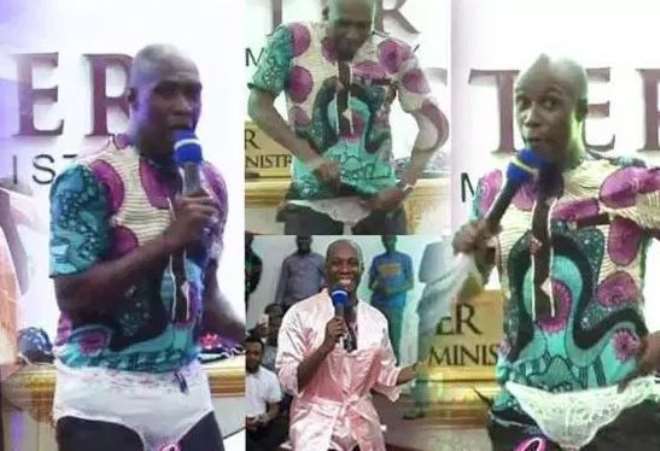 To every married woman here, if you want to maintain your marriage you have to raise your game. The fact that you are married doesn't mean you don't have to be sexy or romantic. The side chicks are wearing sexy panties to snatch your husbands, you have to stop these 'pioto'."
What do you think about this? Kindly drop a message in the comment section.
Source: ghbase.com