Pressure Mounts On Buhari To Resign Over Killings, Insecurity

Deji Adeyanju, popular activist, has called for the resignation or impeachment of President Muhammadu Buhari.
Adeyanju, co-convener of Concerned Nigerians Group, said the spate of kidnapping on Kaduna-Abuja road was enough reason for the president to resign or be impeached.
He made the call while alleging that over 100 people are abducted along that route at times.
Tweeting, Adeyanju wrote: "The number of people abducted on Kaduna road alone is enough to make a president resign or be impeached.
"Several sources say sometimes over 100 people are abducted on that road and the issues go unreported."
Over time, the spate of insecurity in the North had been alarming, especially kidnapping and banditry.
On November 17, 2020, nine students of the Ahmadu Bello University, ABU, Zaria were abducted and a ransom of N270m was demanded.
This led to Datti Garba, a member of the House of Representatives moving a motion to fence the university.
Source – Daily Post
Man Vows Not To Eat Until He Sees A Better Nigeria

A Nigerian man has gone viral on social media, after he revealed he will be going on a hunger strike until Nigeria become better.
The young man while holding his placard, stated that he will never eat again until Nigeria gets better.
However, the man on the photo with his statement on the placard, was only identified with the Twitter username @Iam_Prodigal which has become a meme for social media users.
On the placard, it was boldly written, "I won't eat until Nigeria gets better".
Source – Lailas News
6 Nigerian Women Confess To Cheating On Their Husbands [DETAILS]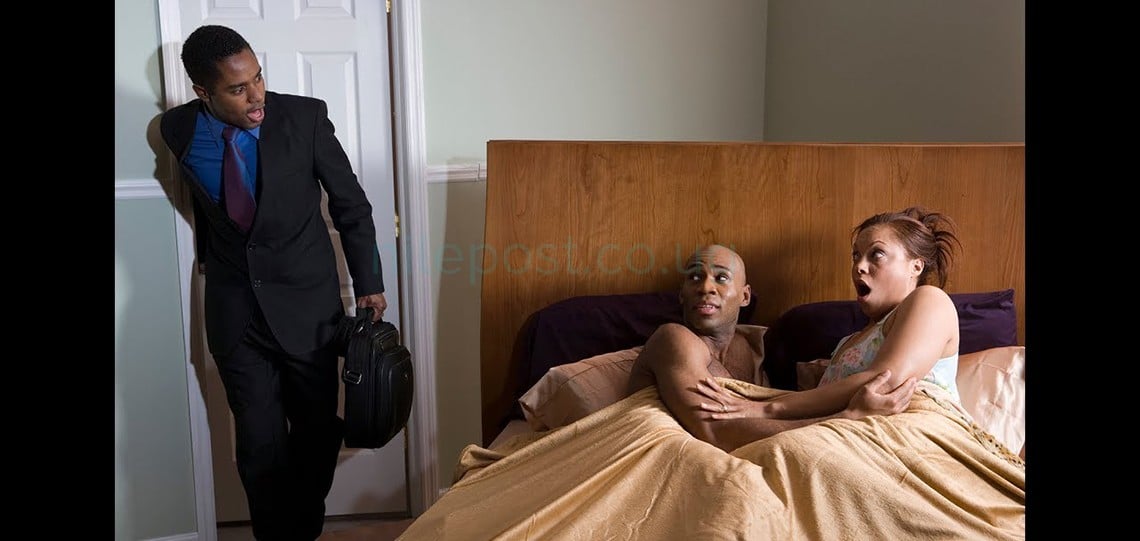 Women are often overlooked in conversations about marital infidelity, thanks to the notion that women aren't very inclined to cheat on their spouses. I spoke to six married women who have had relationships without their husbands' knowledge. They had some pretty interesting stories…READ MORE>>>
Source – Zikoko
National Grid Collapses Again

Nigeria has been plunged into total blackout following the collapse of the nation's power grid.
The power grid was said to have collapsed in the early hours of Sunday.
Eko Electricity Distribution Company, confirmed the collapse of the national grid collapse on Sunday via its Twitter handle.
It explained that the current power outage was due to system collapse on the national grid.
The company, however, assured Nigerians that electricity supply would be restored as soon as possible.
Source – Daily Post
Nigerians To Pay N4,000 Monthly For Solar System, Says Presidency
The estimated 25 million Nigerians that will benefit from the Federal Government's Solar Home Systems that commences this week will be expected to pay about N4,000 monthly, the presidency has said.
The Senior Special Assistant to the Vice President on Media and Publicity, Laolu Akande, disclosed this in a statement on Sunday titled "25m Nigerians to own 5m solar systems at N4,000 monthly."
Akande was giving further insight into earlier reports that the Federal Government will from next week commence the process of installation of five million solar home systems in underserved and off-grid communities across the country.
The installation is in continuation of the implementation of the government's Economic Sustainability Plan.
Source – Punch
Sani, Garba, Shagari, Other Blast Service Chiefs As Terrorists Slaughter 43 Farmers In Borno

Reactions have continued to trail the reported killing of 43 farmers by members of the dreaded Boko Haram terrorist sect in Borno State, on Saturday as prominent Nigerians expressed mixed feelings over the unfortunate incident.
The insurgents were said to have slit the throats of the farmers on their rice farms during an attack on Jere Local Government Area of the state.
Although the police have yet to confirm the incident, DAILY POST reported that the bodies of the slain farmers were found by local hunters on Saturday and taken to Zabarmari village.
Source – Daily Post
Sunderland Sack Manager, Phil Parkinson After 1-1 Draw

English club, Sunderland on Sunday sacked their manager, Phil Parkinson, following their 1-1 draw with Fleetwood on Friday.
Sunderland made this known in a statement via its website on Sunday.
A club statement read: "Sunderland AFC has today parted company with manager Phil Parkinson.
"The 52-year-old was appointed in October 2019, overseeing a total of 47 matches during his 13 months at the Stadium of Light.
Source – Daily Post