President Muhammadu Buhari may not have heard the last from the Indigenous People Of Biafra, IPOB.
This follows another protest, launched by the proscribed group in Rivers State.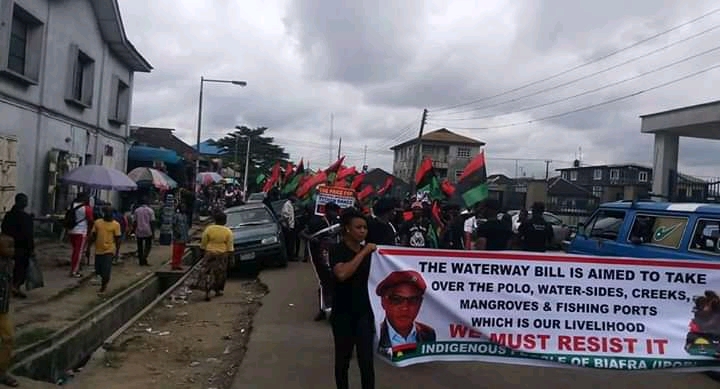 The group were reported to a have taken to the streets, on Sunday, to protest the new Waterways Bill By the Nigerian government.
Recall that President Muhammadu Buhari has a couple of months ago, into law an anti-piracy bill, called the Waterway Bill, aimed (according to the Government) at improving security on Nigeria waterways and exclusive economic zone.
With the new law, maritime crimes will now attract heavy penalties; there's also restitution to owners of violated maritime assets or forfeiture of proceeds of maritime crimes to the government.
But IPOB, in protest on Sunday, said it rejects the new law. The Separatist group accused the FG of stripping them of their livelihood.
See more photos below.