Details have emerged how the 27 year-old commissioner of youths and sports, Seun Fakorede came in contact with the Governor of Oyo State, Seyi Makinde.
The Nigerian cyberspace was awash with the news of his installment a couple of days ago, but yet more astonishing details have emerged regarding how the pair first knew each other.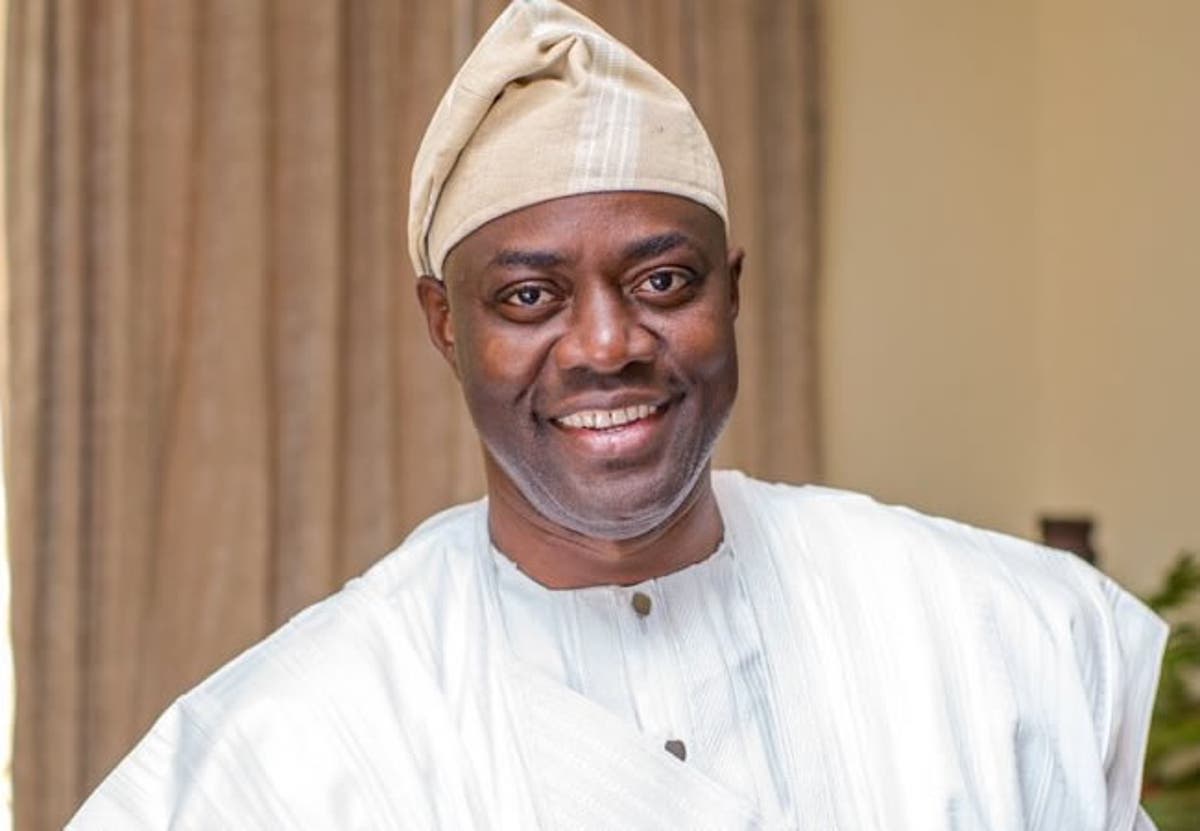 According to records on professional networking site, Linkedin, Fakorede and Governor Makinde first established contact in March, 2018.
The former had contacted Mr. Makinde through the networking site, declaring he was honoured to be in his network.
Find their conversation below:
MAR 5, 2018
Asiwaju Seun Fakorede • 5:34 PM So good to connect with you here. I've oberved, read and particularly heard my Dad and Uncle speak so highly of you. I do not in anyway doubt your credibility and leadership prowess. I'm honoured to be in your network Sir.
Seyi Makinde • 5.36 PM Thank you for the post and comment. You are welcome. With God all things are possible. Yes, together we can make a difference and bring about the real change to make the state and our nation great again. We are working hard to transform all sectors, make a difference, and bring a better life for everyone. Please keep in touch and stay connected. Have a pleasant day. Regards.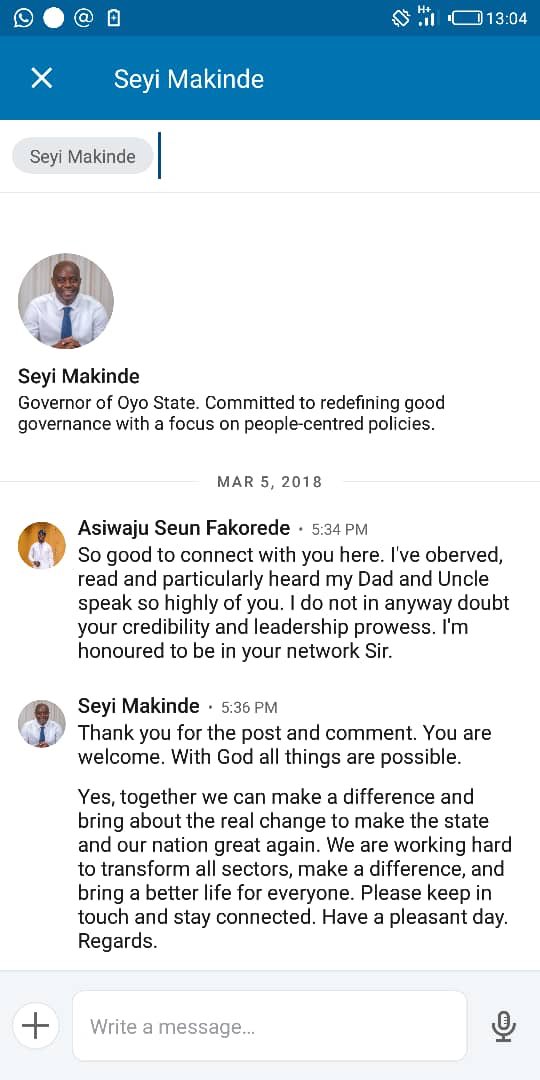 Just after one year since the conversation, Seun Fakorede, who hails from Ibarapa Central local government of the state, is now a commissioner.
Isn't social media powerful?