Nigerians have expressed dismay over reports that the police has sealed off the venue of a symposium where Nobel laureate, Wole Soyinka, and other speakers were scheduled to speak on Nigeria's security challenges.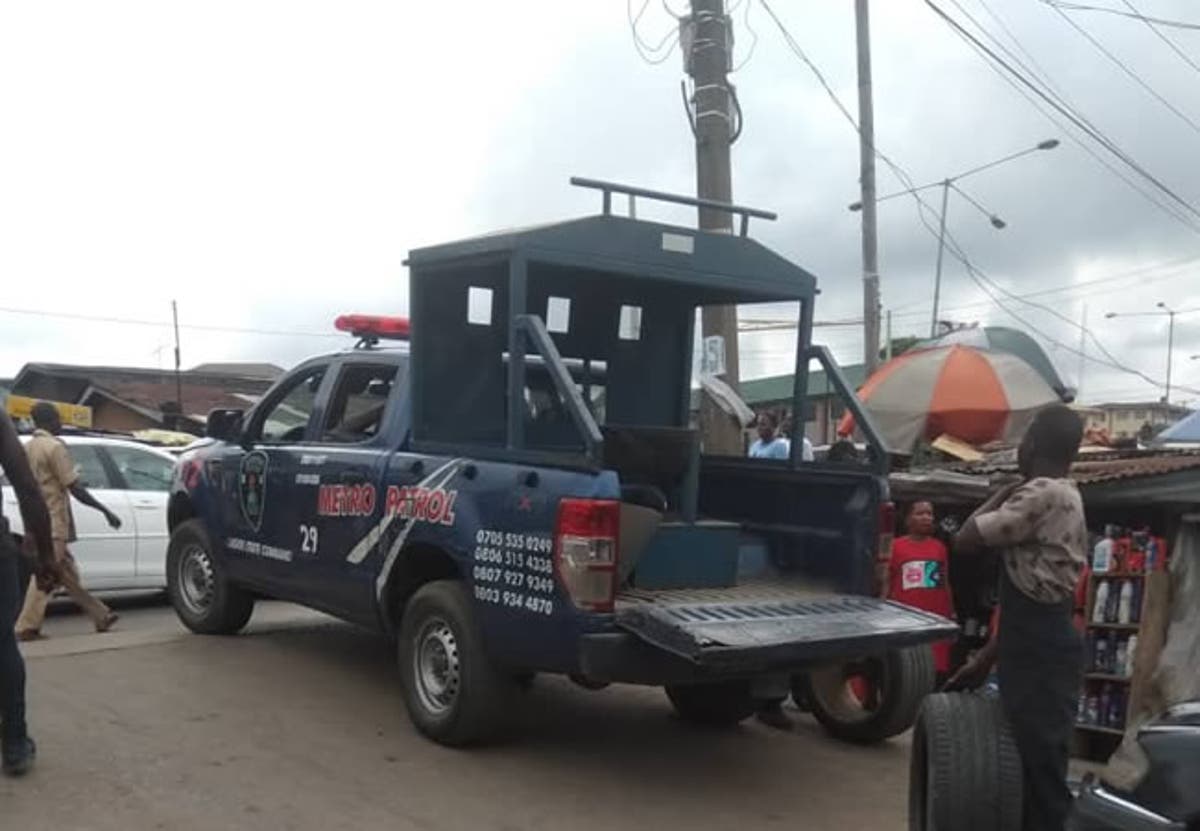 The programme organised by Coalition for Revolution (CORE) – same group behind sowore's revoluytion now -was billed to hold at 46, Ibijoke street, Oluyole bus-stop, Oregun, Lagos.
According  TheCable, when the venue was visited on Monday, there was heavy presence of police personnel and vans.
A police officer reportedly told people to leave the venue immediately.
Reacting, Nigerians on twitter have expressed disappointment at the development, with Majority  accusing the government of dictatorship.
See reactions below;
Buhari should start wearing his army uniform
Then it becomes clear we are in military regime

— Johnson Kolinson (@JohnsonKolins) August 19, 2019
So @MBuhari won't even allow Wole Soyinka and Femi Falana to converge anywhere to speak about insecurity in the country? Is this not the same Prof Wole Soyinka that was abusing GEJ up and down? even called GEJ's wife a SHEppopotamus? Una must learn

— Oke Umurhohwo (@OkeStalyf) August 19, 2019
"The Party told you to reject the evidence of your eyes and ears. It was their final, most essential command." ~ George Orwell, 1984

— 'manuel™ (@manuelchukwudi) August 19, 2019
I have accepted the fact that we are in a semi military era, this is no democracy. My only happiness is the fact that the people who fed this tyrannic government into survival are reaping the seeds they sowed in 2014/2015.

— Tunez Pepper (@PepperTunez) August 19, 2019
This administration has been blinded completely with power that will not last beyond 4 years. Stepping and threading on whoever comes their ways with no sense of caution and no exceptions.

Its like a carnival, it will soon "ka" fade off their eyes.

— Ayemojubar ?? (@ayemojubar) August 19, 2019
The people I'm pitying are the Yorubas that still support this government in the name of next set! Any ibo supporting this government is doing it for selfish or monetary reasons that I can understand but to think you're next in line is downright foolish.

— Pablodangelo (@pablodangelo147) August 19, 2019
Lool…the evil you all supported is coming back to haunt all of una one by one!??

— adebayo adekunle (@phorlar007) August 19, 2019
The people I'm pitying are the Yorubas that still support this government in the name of next set! Any ibo supporting this government is doing it for selfish or monetary reasons that I can understand but to think you're next in line is downright foolish.

— Pablodangelo (@pablodangelo147) August 19, 2019
It is going round.
Yesterday it was someone but I said nothing.
Today they have come for me and others will keep quiet too.
Tomorrow they will come for them, by that we are all in it together.

— Nath4real (@nathaniel_ijeh) August 19, 2019
Buhari a relic of the past, a despot, vainglorious tyrant is hell bent on destroying the country, oppress the people and dissenting voices.

— Chuso (@minospeed007) August 19, 2019