Mixed reactions have trailed reports that leader of the Islamic Movement in Nigeria, IMN, sheik Ibraheem El-Zakzaky and wife have abruptly ended their medical trip to India and have arrived Nigeria.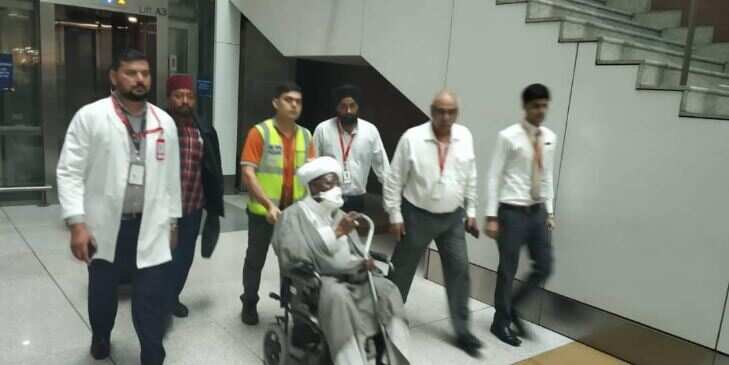 Channels Television reports the Islamic cleric and wife have hit the Nnamdi Azikiwe international airport, Abuja from the Indian city of Dehli.
A kaduna High Court had about a week ago given the detained shiites leader and wife permission to travel for medical treatment. But after a few days in India El-Zakzaky reportedly lamented poor condition in India – which he described as "worse than Nigeria".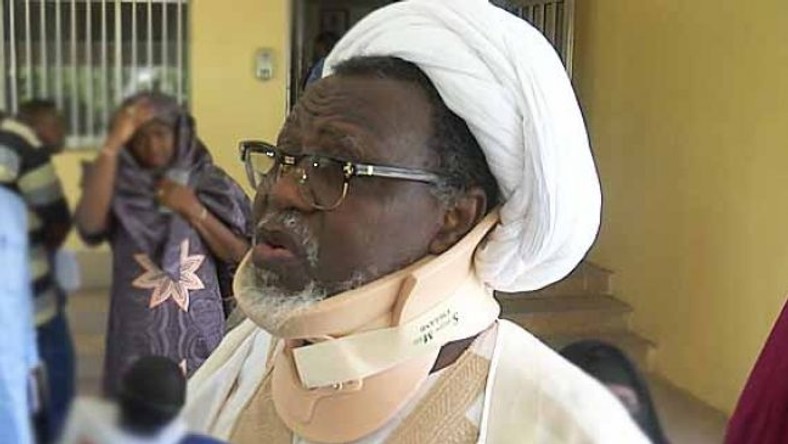 Their return the country earlier than expected is thought to be connected to the concerns the Shiites leader raised on Wednesday through an audio tape.
Reacting, Nigerians on social media have expressed diverse opinions regarding their sudden return.
You can find some of them below;
U fortunately for @MBuhari @elrufai@Buratai_COAS @POTUS #Zakzaky
refused to accept their assassination
plan of being treated by untrusted
physicians.

— M Yusuf (@Myusufkt) August 16, 2019
Went Tourism on Tax payers money.hmm

— Abdullahi (@abdoulabu) August 16, 2019
I hope that man don't die in prison otherwise we have another yusulf or Bokoharam 2 in our hand,I see no reason why they can't grant him access to his chosen docs,he can afford it and not yet pronounced guilty by court

— Obeto eromonsele (@obetodennis) August 16, 2019
He also wanted to have a taste of spending tax payers money. There's nothing like free cash.

— OREBIYI OLATUNBOSUN (@am_igbalodeEngr) August 16, 2019
We thank God for journey mercies, however i advise FG to always obey court orders even as the did in this one. I wish EL -zakZaky good health and the federal government wisdom to prosecute thier case.

— oneal godwin 1 (@godwin_oneal) August 16, 2019
He is welcome back to DSS custody.

— 'Kunle Adeniran (@kunle_adeniran) August 16, 2019
Wasting taxpayers money on unnecessarily

— Nathpraise (@NathanielAgada1) August 16, 2019
What's your opinion on their sudden return? Drop your comments below.