Suhaila, daughter of the leader of the Islamic Movement of Nigeria (IMN) Ibraheem El-Zakzaky, has disclosed that her father could die any moment from now if urgent steps are not taken to treat him for lead poisoning.
Suhaila in an interview with BCC said the cleric deserves to get proper medical attention, "I am really worried… especially because of the lead and cadmium poisoning."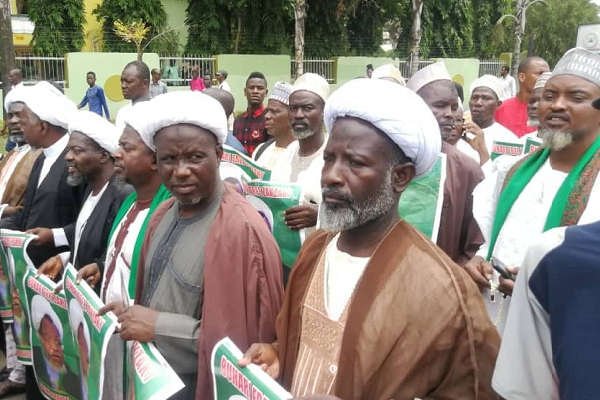 She said her father had not received proper medical treatment since his home was invaded by soldiers in 2015 when he was arrested, "His doctors say if he gets to a certain level his organs could start failing and that's scary because that means he could just die at any moment
Suhaila said her father told her that he was unhappy with the heavy presence of security operatives at the Medanta Hospital, New Delhi, where he is for treatment.
She said her father would like to be treated by his team of trusted doctors instead of the ones allegedly being arranged by Nigerian/Indian governments.
El-Zakzaky had departed Nigeria for India on Monday following the medical leave that a Kaduna High Court granted him, but he started raising alarm on Wednesday that the situation in India was worse than Nigeria.
The Indian authority threatened to deport him if he is not ready to abide by the terms of Indian authority.
He was accused of trying to check into a 5-star hotel, which was described as an unreasonable demand.
Suhaila El-Zakzaky, the daughter of leader of IMN- Sheikh Ibraheem El-Zakzaky.

Babe speaks with a strain of the American accent.

Haq haq haq
We don't know
We don't know why is gohion! https://t.co/zekduAdBag

— Ewewale (@Ewewale) August 2, 2019