Nigeria's former Vice President, Alhaji Namadi Sambo, has disowned the Facebook account being operated in his name which was subsequently used to circulate his unquenching support for the aborted #RevolutionNow protest.
The protest was planned by the founder of Sahara Reporters Omoyele Sowore which was aimed at "shutting down government activities across Nigeria," he was arrested before the D-day of the protest.
The Facebook account had also been used to spread propaganda against the government of President Muhammadu Buhari of All Progressive Congress (APC). Sambo is a member of the Peoples' Democratic Party (PDP).
The former VP described the Facebook account as "mischievous and unsolicited", posts made on Facebook and other social media accounts purportedly operated in his name.
There are hundreds of impersonated social media accounts of influential politicians and businessmen and women in Nigeria, most of the time they use such accounts to swindle unsuspecting members of the public millions of naira.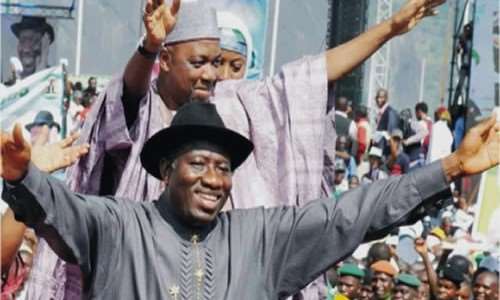 In a statement which he signed and made available to newsmen, Goodluck Jonathan's former vice disowned the Facebook account.
He said, "My attention has been drawn to unsolicited acts by some unscrupulous political jobbers that have sponsored and spread messages on Facebook and other social media platforms, purportedly conveying messages from my person," he said.
Specifically, in a series of what he described as implicating comments on Facebook, Alhaji Sambo said, "For the avoidance of doubt, I do not own or operate any social media account, Facebook or any other platform. For the records, the general public should note that I have never made any post, sponsored or ask anyone to do so on my behalf, directly or indirectly."
He was quoted in one of the posts that he was in full support of Sowore and his aborted #RevolutionNow.
It was gathered that some of the posts were written in Hausa to castigate several policies of the Buhari-led government.
He said one of the posts specifically accused Buhari of illegality in relation to the continued detention of former National Security Adviser to former President Goodluck Jonathan, Col. Sambo Dasuki and leader of the Islamic Movement in Nigerian (IMN), Malam Ibrahim El-ZakzaKy and his wife Zeenat.
He stated that he had not delegated anyone to make a post on his behalf on social media.
He said he had taken steps to report the account to Mark Zuckerberg and the management of Facebook "as well as to alert relevant security agencies to monitor and track those behind this dreadful activity for prosecution," The Sun quoted him as saying.
Sambo who urged Nigerians to disregard the impersonated social media accounts operated in his name advised Nigerians to be wary of fake news.
There were four Facebook accounts in his name during a quick search.
Recalled that a former Politics Editor at Daily Trust newspaper Dan-Halilu was arrested by the operatives of the Department of State Services for a Facebook comment where he endorsed #RevolutionNow protest.