The continued detention of the convener of #RevolutionNow movement Omoyele Sowore by the administration of President Muhammadu would make him more popular, a member of National Conscience Party (NCP) has said.
The Presidential candidate of the NCP Dr Yunusa Tanko stated this on Channel TV's Sunrise on Thursday.
He said there was nothing bad in protesting against bad governance, insecurity and corruption, pointing out that the best way to make such effective "is through the ballot."
"I urge the government to set him free because his continued detention will only make him more popular" and could instigate more agitations by Nigerians.
Sowore, the founder of an online news platform Sahara Reporters was arrested on Saturday, August 3, following his plan to stage a coordinated nationwide protest against the APC-led government.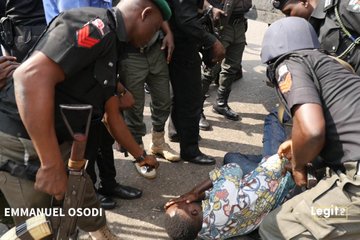 "Nigeria needs a revolution, conferences will not solve Nigeria's problems. Let me just announce very quickly that starting from Monday, August 5, 2019, a group that I belong to Coalition of Revolution of four revolutions.
"The marches will continue until we have a Nigerian of our dream. Let's come out and shut down the unworkable system.
"The fraudulent constitution set up the generals in the Army will not work. Nigeria is still being run as a business," the former presidential candidate of African Action Congress (AAC) said in an over 10 minutes video clip posted by Sahara TV where he said Nigeria had reached a tipping point.
The police in a statement said the context of Sowore's revolution now protest was aimed at overthrowing a constitutionally elected government, "It is an act of terrorism," Police Inspector General of Police Muhammed Adamu said.
Though he was arrested, the protesters vowed to go-ahead to shut down the country, combine security forces clamp down on them leading to the arrest of several activists including journalists who were covering the event across the country.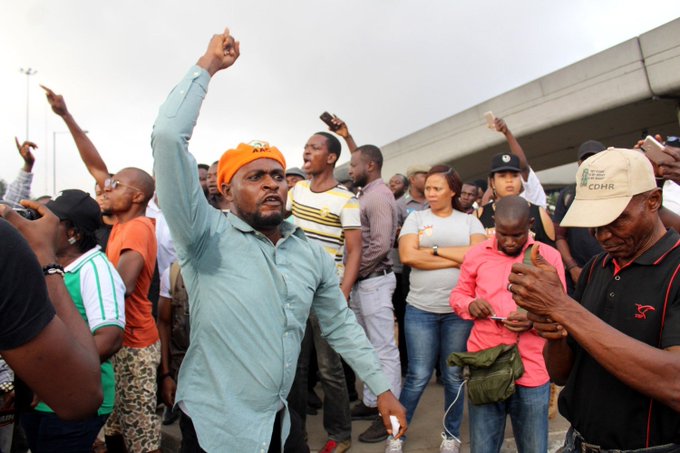 He has been in detention since his arrest by the officials of the Department of State Service and he an Abuja Federal High Court is expected to rule the DSS' application to detain him for 90days to enable it to conclude its investigation.
If the court granted application of the DSS, Sowore will remain in detention for at least 90 days.
"There's no respect for our dignity as a people and for you to get back your dignity do as they are doing in Hong Kong, Algeria, Tunisia, Puerto Rico. Let's all come out one time shut down this unworkable system." – Omoyele Sowore #FreeSowore #FreeOmoyeleSowore #RevolutionNow pic.twitter.com/71lCZaBEvC

— Sahara Reporters (@SaharaReporters) August 5, 2019