In 1963, the former Premier of the Western Region Late Chief Obafemi Awolowo was sentenced to 10 years in jail alongside some of his political associates after he was found guilty of conspiring to overthrow the government of Nigeria.
That was on September 11, 1963, the founder of Sahara Reporters Omoyele Sowore was born eight years after the late Sage Awolowo was sentenced for a treasonable felony, coincidentally, Sowore is toeing the same path.
Sowore wanted bad governance to end, he wanted an end to corruption and wanted every Nigerian child to have access to quality education and uncomparable medical treatment in Nigeria, he called for a revolution, " Let's come out and shut down the unworkable system," he said in a video clip.
That statement led to his arrest by the special forces of Nigeria's security service. On Thursday, a High Court granted the prayer of the DSS which has been keeping him its Abuja detention facility, to detain in for 45 days for the investigation to be completed.
After studying the context of which he is being held, "revolution" a forceful take overthrow of the government of the Federal Republic of Nigeria, we found out that Omoyele Sowore has five things similar to the late sage, Obafemi Awolowo.
1) Awolowo was held and charged for treasonable felony. The late sage was accused of conspiring with external "forces" to overthrow the government of Nigeria in 1963. Sowore is being held for the same offence.
If the DSS can come up with valid documents and pieces of evidence to link him to overthrow the Federal Government, he may end in jail.
According to nigerianlawschoolstudents.com, "Whoever commits treason shall be punished with death, and whoever attempts or abets treason shall be punished with imprisonment for life or any less term or with fine or with both."
Though human rights activist Mr Femi Falana, a Senior Advocate of Nigeria (SAN) was quoted as saying the government of President Muhammadu Buhari would not be stupid to charge Sowore for treason.
We'll keep an eye on that in the incoming days.
2) The Judge who presided over the trial of Chief Awolowo was a Yoruba man: Justice George Sodeinde Sowemimo, 56 years after another Yoruba judge-Justice Taiwo Taiwo-granted the application to keep another Yoruba man Sowore in detention while DSS continue with its investigation, which could nail him.
Isn't that a great coincidence? Justice must be served, but there would be outburst if Sowore is officially charged for treason. If that happens, the judge may have no other option than to constitutionally follow what the Nigerian law says about treason and its punishment.
3) The head of government in 1963 when Awowolo was charged was Late Alhaji Abubakar Tafawa Balewa, a Northern politician, 56 years after the government of President Muhammadu Buhari, another Northerner is on the path of holding another Yoruba man for trying to overthrow the government.
That's another unbelievable coincidence, right?
4) When the late Sage was held and sentenced for treason, he wasn't alone. Chief Anthony Enahoro, Alhaji Lateef Jakande, Mr Dapo Omisade, Mr S.A. Onitiri, Mr Gabby Sasore and others were tried for the same offence.
Sowore isn't alone in his #RevolutionNow movement, according he is working with a coalition of revolution.
5) Before the judgement that led to the treasonable trial of Late Awolowo, there was crisis in the Western region and the Western Region premier at the time Late Chief Ladoke Akintola was a political ally of the government of Tafawa Balewa, so Awolowo was allegedly treated as an opposition.
The same may be repeating itself 56 years after as Sowore the Presidential candidate of African Action Congress (AAC) belongs to the opposition and lost the February 2019 presidential poll.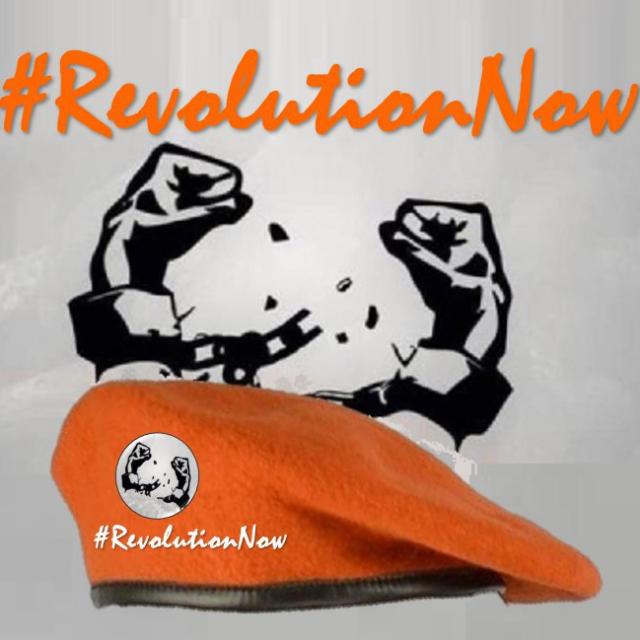 Finally, charging Sowore for treason is likely to heighten political tension and there is a possibility that politicians dwell more on ethnic division and religious sentiment to mount pressure on the government of President Buhari.
Above all, everyone wants a country where justice prevails, good governance and end to corruption.