Human rights group Amnesty International has charged the Nigerian secret police, the department of state services, DSS, to either charge the arrested publisher of sahara reporters, Omoyele Sowore for an offence or release him immediately.
Sowore, who was the a presidential candidate of African Action Congress, AAC, in the last general elections, was arrested in the early hours of Saturday in connection to the planned Revolution Now protest.
The protest, scheduled nationwide from Monday august 5, is a movement organizers say will address the leadership challenges in the country.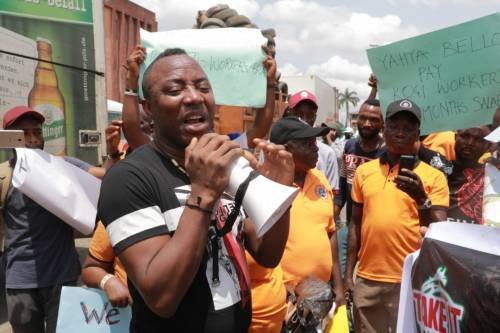 But reaction, the human rights body expressed concern about the development, urging authorities to respect human rights.
"Amnesty International is concerned about arrest of Omoyele Sowore @YeleSowore by DSS operatives. We urge the authorities to respect his rights and follow due process. If not charged for any offence, he should be released immediately."  tweeted the organization.
Recall that on Friday, some protesters believed to be pro government had stormed the Abuja office of the body to protest its continued criticism of the President Muhammadu Buhari's administration.