Former new media aide to ex President, Goodluck Jonathan, Reno Omokri, has disclosed he was reliably told abducted Dapchi school girl, Leah Sahribu, is not dead.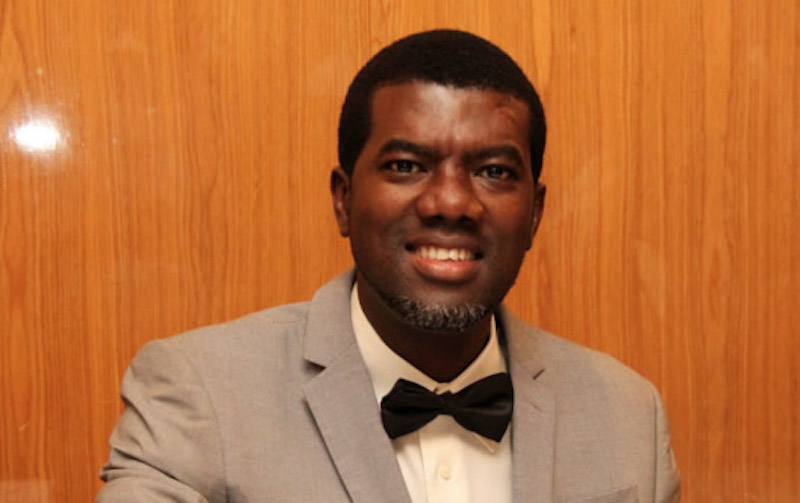 This comes as an aid worker, Grace Taku had a day ago, in a video, reported Miss Sharibu had been killed by the insurgent group, Boko Haram.
According to the aid worker with Red Cross, who herself is a also a victim of kidnap by the Islamists terrorist group, Leah was killed alongside one Alice for Government's inability to "Do Something"
Nigeria has failed Leah Sharibu! Nigeria has failed US! ? ???pic.twitter.com/rZ1PMxRxFi

— Segun_thebook (@SSnetwoork) July 25, 2019
But reacting, Mr. Omokri, who has been a fierce campaigner of the #FreeLeahSharibu movement, took to his verified twitter account to reveal she was still alive.
According to him, two journalists with access to the faction of Boko Haram that claimed Leah was dead was not the same faction that kidnapped her.
He goes on to promise to stop opposing President Muhammadu Buhari- whom he has been one of his biggest critics – If the command in chief successfully secures the freedom of Leah Sharibu.
I've been informed by 2 journalists with access to Boko Haram that the faction claiming Leah is dead is NOT the one that abducted and holds her. I'm told Leah is ALIVE. I put aside my differences with Gen @MBuhari and VOW not to oppose him going forward if he'll #FreeLeahSharibu pic.twitter.com/MKYAodN8Op

— Reno Omokri (@renoomokri) July 26, 2019
Leah Sharibu was kidnapped alongside 105 other school girls of Dapchi Girls High School by the West African Province of the Islamic State" (ISWAP), a faction of Boko Haram, on February 19, 2018.
Others were released and Leah left behind for refusing to denounce her faith.