Reno Omokri, a one time new media aide to ex President of Nigeria, Goodluck Jonathan, woke up on Friday to a barrage of online criticism and scrutiny under the label #RenoUndarted –  one which anyone in his shoes would have found uncharitable.
#RenoUndarted", for starters, is a direct jibe on his #RenoDarts – a hashtag he employs any time he was going to criticize President Muhammadu Buhari on social media.
Dart, in verb form means to shoot; and as Reno will suffix the hashtag #RenoDarts anytime he sends out messages that are considered highly critical of the President, it appeared those who trended a counter hashtag #RenoUndarted on Friday were on a mission to disarm him.
Reno, being a harsh critic of the current President, one would want to imagine he had been served a taste of his own medicine on Friday. It's on record that only a few people – home and abroad – can match Reno's level contempt for the administration of Muhammadu Buhari.
So what was it about this time?
The recent saga is connected to a book Reno wrote in tribute to Leah Sharibu, who is still in Boko Haram's captivity for allegedly refusing to denounce her faith.
Leah, a Christian kidnapped alongside some other girls of the Muslim faith by the Islamist terrorist group Koko Haram and Reno, supposedly a pastor of the same Christian faith, in showing solidarity had produced this book, entitled, Leah Sharibu: The girl Boko Haram Left Behind in 2018 and promised its proceeds would go to the girl's family.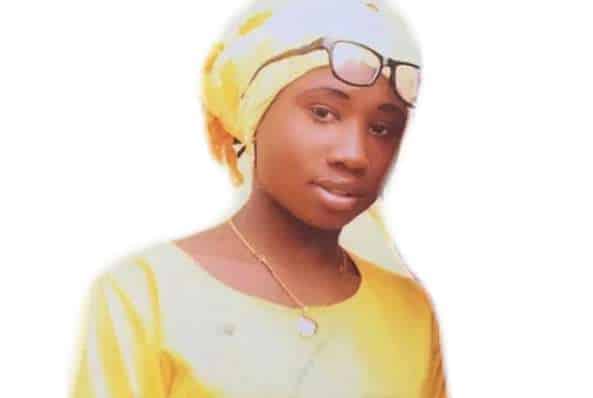 Asides book sales, Reno had also launched a clothing merchandise in her name with the same promise of retiring all the proceeds to Leah's parents.
Sales have been thought to be booming and it was time Reno came under intense scrutiny.
A group of online critics launched an astonishing attack on his credibility, calling for  transparency as it was their conviction that Reno has been milking the Leah Sharibu's situation for his personal gain.
'Dear @renoomokri Greetings to you, can you please kindly explain the $4000 you took from Borris Johnson, the UK foreign minister all in the name of Leah Sharibu? Or should l invite the god of THUNDER?"
The above state was from one social media user identified as Ogundele Teju.
Another user,Adebola Babatunde wrote: "Reno has never put a call through to the family of Leah sharibu but sells tee shirts,branded hats and his BOOK all in her name. This man is a scam A fraudster And A Confussionist"
Those were followed by other critical remarks questioning the integrity of Mr. Omokri.
One of his long time opposition and a social commentator, J.J. Omojuwa even had to question his claims of being a pastor.
"If Reno Omokri is a pastor, Aliko Dangote is my driver. #RenoUndarted" Omojuwa wrote.
If Reno Omokri is a pastor, Aliko Dangote is my driver. #RenoUndarted

— JJ. Omojuwa (@Omojuwa) June 21, 2019
This prompted Reno into launching a counter attack in his defense. He released a detailed statement regarding how funds generated in the name of Leah Sharibu had be handled.
Read His statement Below.
"I am currently enjoying the time of my life in Ethiopia and I am too BLESSED to be STRESSED by the DISTRESSED. I started the #FreeLeahSharibu movement and I've not and will not make money from it. I wrote a book on Leah Sharibu and gave ALL the money to her mum #RenosNuggets.

I used my own money to make #FreeLeahSharibu T-Shirts and I sold them to the public and asked buyers to pay the money DIRECTLY to Leah's father's account. If there is anyone who has paid me money in public or secret, then be bold enough to EXPOSE me #RenosNuggets.

I have NOT collected money from any CHARITY or FOUNDATION. Why would I? MONEY is not my PROBLEM. My PROBLEM is how to INVEST and SPEND the money I made LEGALLY from my Number One Bestseller. God APPOINTED me. My haters can't UNDART or DISAPPOINT me #RenosNuggets.

Because of the #FreeLeahSharibu movement, I I have been to 27 countries in 2019 (so far) with MY OWN MONEY. I have met and convinced world leaders, including @BorisJohnson and pop stars, including Shalamar, to wear the Free Leah T-Shirts ON MY OWN DIME #RenosNuggets.

I went to Mount Everest because of #FreeLeahSharibu and made the movement go global. My money and my money alone is driving the movement. I have not collected a DIME from any local or international agency. If you have proof to the contrary, EXPOSE me #RenosNuggets

I don't mean to be vain. I only say this because of what these bitter haters are saying. But, God blessed me with: GOOD LOOKS GOOD BOOKS, and GOOD MONEY. So of course they will hate me. They want to be me. But it is not by power or might, but by God's grace #FreeLeahSharibu

Finally, if I have taken money from any agency or charity, then may God PUBLICLY punish me. But if these haters have falsely accused me, then my Father in heaven, please PUBLICLY avenge me. Meanwhile, #FreeLeahSharibu continues. Haters, think of new LIES #RenosNuggets

I made exactly ₦1 million from my book Leah Sharibu: The Girl Boko Haram Left Behind. The money spent only 5 minutes in my account. At the 5th minute, it was transferred to Leah's mother's. The transaction was verified by Kaduna state CAN Chairman, Rev J Hayab"
While the above state seemed overwhelmingly convincing, Reno does however has an ugly past which will always make it tough for him to be believed.
Why People Can't Trust Reno
Different people have varying reasons to distrust Reno, but the one that seems to unite all of them is the Wendell Simlin scandal of 2014.
At this time, Reno was still with Aso Rock as the new media aide to the then President, Goodluck Jonathan.
Following the suspension of the then Governor of central Bank, Sanusi Lamido Sanusi following his letter to the president that the Nigerian National Petroleum Corporation, NNPC had failed to turn over nearly $50 billion in revenue over an 18-month period, from January 2012 to July 2013.
Sanusi acknowledged in a letter to the Nigerian Senate that it was unclear how much was missing. It could be "$10.8 billion or $12 billion or $19 billion or $21 billion — we do not know at this point," he wrote and that led to his controversial suspension and subsequent removal.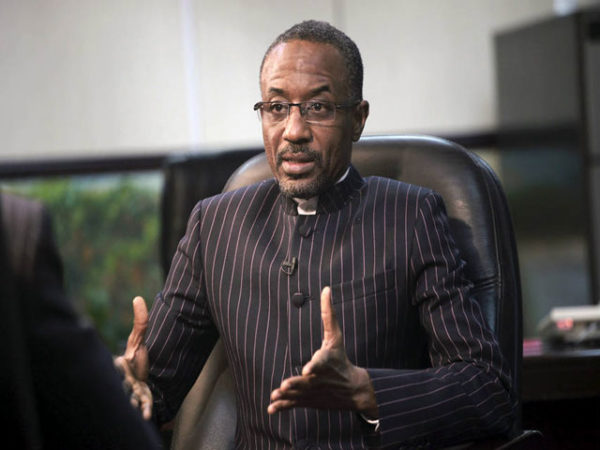 A few weeks after the suspension, a document was sent to various news media, containing strong accusations linking the spike in Boko Haram attacks to the suspension of  Sanusi as CBN.
The document came from a certain Wendell Simlin with the email address wendellsimlin@yahoo.com.
Shortly after it made news, people who were understood to be firm believers of the ex CBN governor, who doubted the story and the source, launched a search to uncover the mystery Wendell Simlin.
One of the technologically savvy Nigerians who took it upon themselves to unmask Wendell Simlin was Feyi Fawehinmi.
According to Feyi, the following evidences linked the email to Mr. Omokri.
Google search of Wendell Simlin turned up a Facebook page with only one photo. The photo had about seven people in it, including Reno.
The email header pointed to an IP address in the Kubwa area in Abuja.
Another round of Facebook search again pointed to a long standing 'relationship' between Mr Simlin and Reno going back to at least 2010 spanning 'pages liked' and threads commented on.
 There was a word document attached it to the email; Opening the attached word document and right clicking to pull up its properties, Reno's name appeared as the author and person who last saved it.
Even though Reno denied knowing anything about the documents, people still believe till date that those overwhelming evidences are too indicting to be ignored.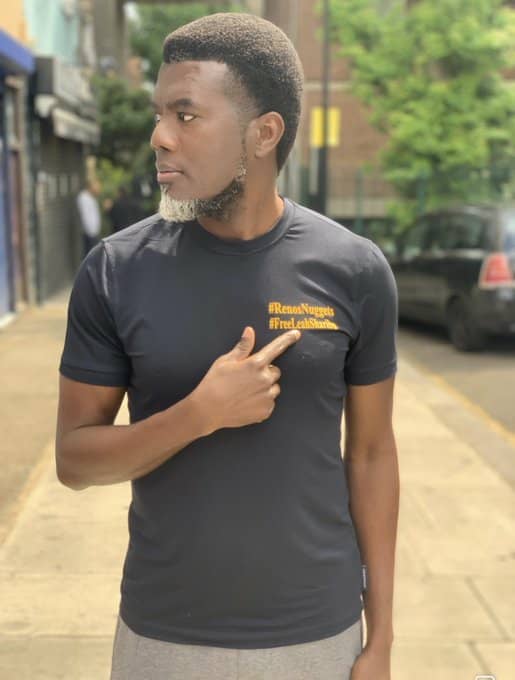 To this end, it's extremely difficult for Reno to be trusted by people, let alone those who see him as an opposition – the battle he currently faces.
What's your take on this story, drop your comments below.