Kola Abiola said he's optimistic of becoming Nigeria's president one day. His father, Late Chief MKO Abiola, was the winner of the June 12, 1993, Presidential election which was annulled by the former military President Gen. Ibrahim Babangida.
Outraged by the annulment, the late philanthropist declared himself the president on June 11, 1994, at Epetedo, Lagos, and was arrested by the Late Gen. Sani Abacha who had pressurised Babangida to step aside after the 1993 annulment.
Abiola died on July 7, 1998, a month after the death of Abacha.
When he was asked if he's nursing the ambition of contesting for Nigeria's president considering the huge role he played in effectively managing his late father's campaign, Kola said Abiola's family isn't a novice in politics.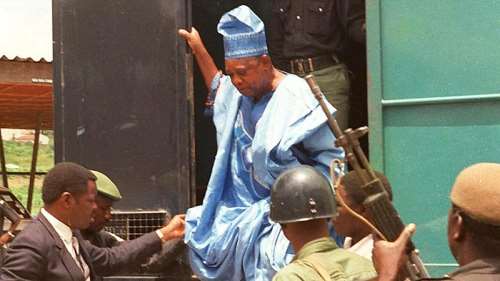 He said "My mother contested for Senate and my father started with NCNC, so politics is in the system.
"My sister was in the House of Representatives at some point but she didn't make it this time.
"There are enough of us out there and I have no doubt in my mind that one day, one of us will be the president of this country and other countries," The Sun quoted him as saying.
While speaking on the ideals and virtues of his late father, Kola said it would take a longer time to have the likes of his father.
He said he's fulfilled about the honour bestowed on the late Ogun politician by President Muhammadu Buhari.
He recalled that he tabled three things before Buhari after winning the 2015 presidential election.
"When I met with Buhari in Kaduna as President-elect, I told him what I would like and, as God would have it, he had the strength of character to do it. It is a discretionary and not a political thing. Such action is taken at the discretion of the President.
"I wanted three things: for my father to be honoured with the GCFR so that Nigeria would accept that he won the election because that title goes to Presidents only. The second issue was that I wanted June 12 to be declared Democracy Day and I got that. May 29 Democracy Day was a fake date," he told The Sun crew.
Asked whether he would be willing to serve under Buhari's government, Kola said he wouldn't say.
"I have a few years to round off the family issues. I am 57 years old now and I don't want to get to 60 without resolving these issues.
"I have made a commitment to resolve the issues, including the legitimate outstanding debts owed the family and I only have three years to achieve that," he said.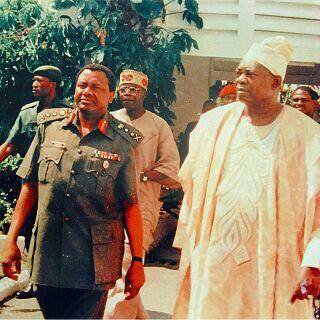 One of the things he said about the National Leader of All Progress Congress (APC) Bola Ahmed Tinubu has sparked controversy among politicians in the South West.
Kola claimed that Tinubu approached Abacha to lobby for an appointment under Abacha's regime.