Outgoing speaker of the House of Assembly Yakubu Dogara has urged President Muhammadu Buhari to get used to working with a democratically elected National Assembly and understand that the National Assembly is not a 'yes sir' department of government.
He said this while reacting to the President's submission in his Pre-inauguration interview with the NTA, Monday where he scored Dogara and the Senate President Low.
He accused both men of delaying budget adding that they created the impression that the legislature dictates the pace in governance.
"I told Saraki and Dogara that by holding the budget for 7 months, you're not hurting me, you're hurting Nigerians? In terms of patriotism, I rate them very, very low", the President said
Dogara who was re-elected in the House of Assembly election held this year maintained that the Legislature has its role cut out by the constitution and will not be intimidated into becoming a rubber stamp.
The principle of separation of powers according to Dogara who was first elected Speaker on June 9, 2015, needs to be respected by all if democracy is to make meaning both in words and action.
Despite the Presidents injury time allegation, many Nigerians insist that both Saraki and Dogara did a good job of their assignments as Senate President and Speaker of the House of Assembly respectively.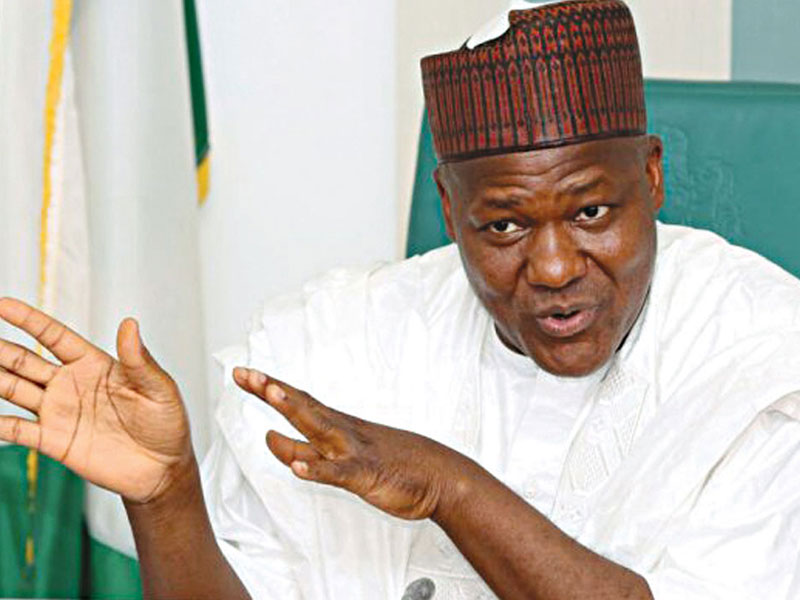 Some expressed hope that the 9th Assembly will not turn out to be a mere rubber stamp especially with the ruling APC doing everything possible to hand pick who leads the house. They opined that the best of democracy is brought to the fore when all the arms of government know and play their own roles and reach a middle course in the event of a clash of interest.
Dogara on being elected as Speaker did not hesitate to introduce legislative agenda for the Eighth Assembly which would serve as its guiding document for a period of four years.
The Bauchi born legal practitioner constituted a committee which he charged with the duty of reviewing obsolete laws, with a view to repealing or amending the necessary laws in line with global best practices.
Dogara who is an advocate of continuous constitutional review has, on many occasions, spoken about the need to update Nigeria's laws in order to attract investments and provide jobs for the nation's millions of unemployed people.
Dogara has also been lauded for his ability to manage the affairs of the House effectively and for quelling the leadership crisis which engulfed the House of Representatives following his emergence as Speaker even as some have advised incoming 9th Assembly not to fail to make the best use of Dogara's wealth of experience in the course of lawmaking in the next four years.
Please share your views in the comment section.