The Majority Leader of the Senate, Ahmad Lawan, has told President Muhammadu Buhari, that the National Assembly will not become his "rubber stamp" if he is elected Senate President.
Lawan stated this while speaking to journalists in Abuja on Saturday.
The lawmaker, said this while speaking with journalist, in Abuja on Saturday, admitted that although he is a fan of Buhari, his support for the president, will not jeopardise the upper legislative chamber under his leadership.
Buhari and the All Progressives Congress (APC) had endorsed Lawan to succeed Bukola Saraki as Senate President.
"I won't deny it; I am a president Buhari man. I believe in him and I believe in my party because of the ideals they stand for. But if you believe in someone and they have an issue that you think can be carried out in a certain way other than the way it was presented, suggesting you go the other way demonstrates that you are really for that person.
"So my support for the president, for example, must not be misconstrued as going to make the national assembly a rubber stamp if I am senate president.
"The function of the legislature is for the members of the legislature in majority to take a decision after a debate or whatever; then the minority would have had their say and the decision goes to the majority. You cannot as a presiding officer say no, I am not going to go with that position. Else you will be sacked," he said.
In the same vein, Senator Ahmed Lawan, has defended the N13.5 million monthly salary being paid to each of the 109 senators in the country, saying that the major component of the amount was for oversight assignment allowances.
Lawan, who has the endorsement of the Presidency and the national leadership of the All Progressives Congress (APC) to become the President of the 9th Senate, said that there would be no reduction of the amount if he becomes the next Senate President.
The lawmaker also reflected on Friday's Supreme Court judgment which sacked three APC senators-elect from Zamfara State, describing it as a setback.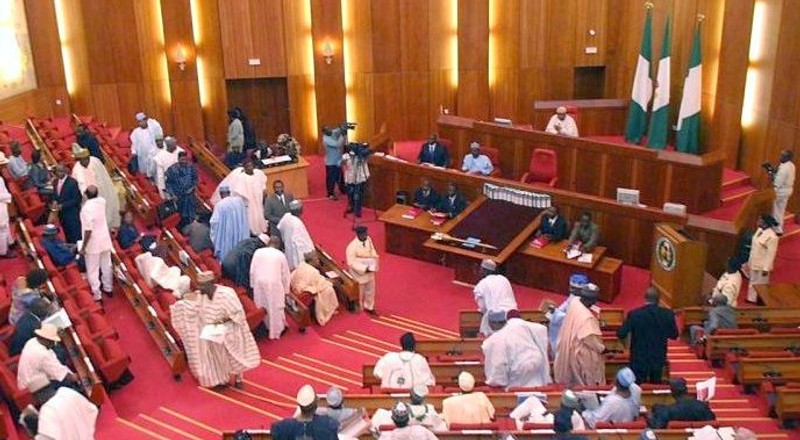 That notwithstanding, Lawan pointed out that the APC was still in the lead in the Senate with 62 members, having lost three to the PDP, which now boasts of 44 members in the upper chamber of the NASS.
According to him, there is nothing like jumbo pay for senators since each of them goes home with about N1 million a month and allowances for oversight functions, some of them outside the country.
The Yobe representative, who remains the longest-serving lawmaker from the North in the Senate so far, also described himself as a 'Buhari man', who would always support all good policies and programmes initiated by the administration for the overall good of Nigerians.
Source: Breaking Times