Nigeria politicians have been known to spend quite heavily and lavishly during election campaign, making it a game of who has the highest bucks to buy his way into that elected office.
It could look surprising, if you were not privy to the fact that a former governor of Oyo state while seeking re-election into office alleged budgeted 1billion naira as campaign expenses in 2011, an election which he eventually lost and has continued to come out in successive general elections to seek same post.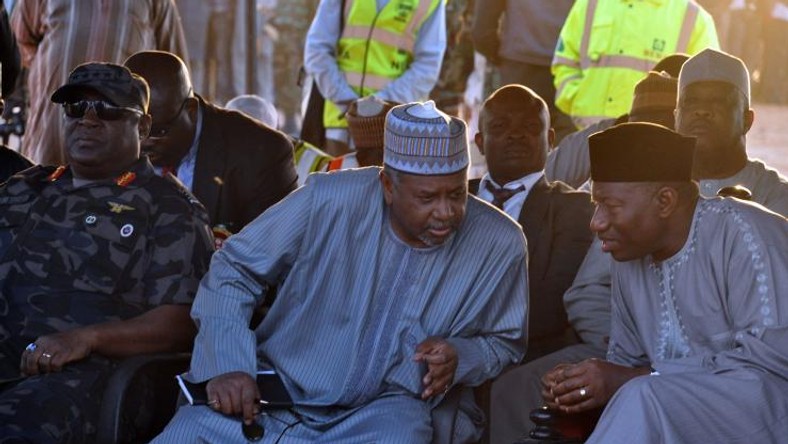 Another case of lavish spending was what was obtained in the 2019 general election, which has been a tussle of who spent more between President Muhammadu Buhari and Atiku Abubakar because it has been alleged that they both spent billions of naira during their campaign.
But, a new case of lavish spending on election campaign has caught our attention, the campaign for election into principal posts of the National Assembly.
As the inauguration into the Ninth National Assembly draws nearer, aspirants have intensified their campaign to clinch principal posts and one of these aspirants that have drawn our attention due to his lavish spending is the incumbent majority leader, Femi Gbajabiamila, who is contesting for Speakership of the incoming assembly.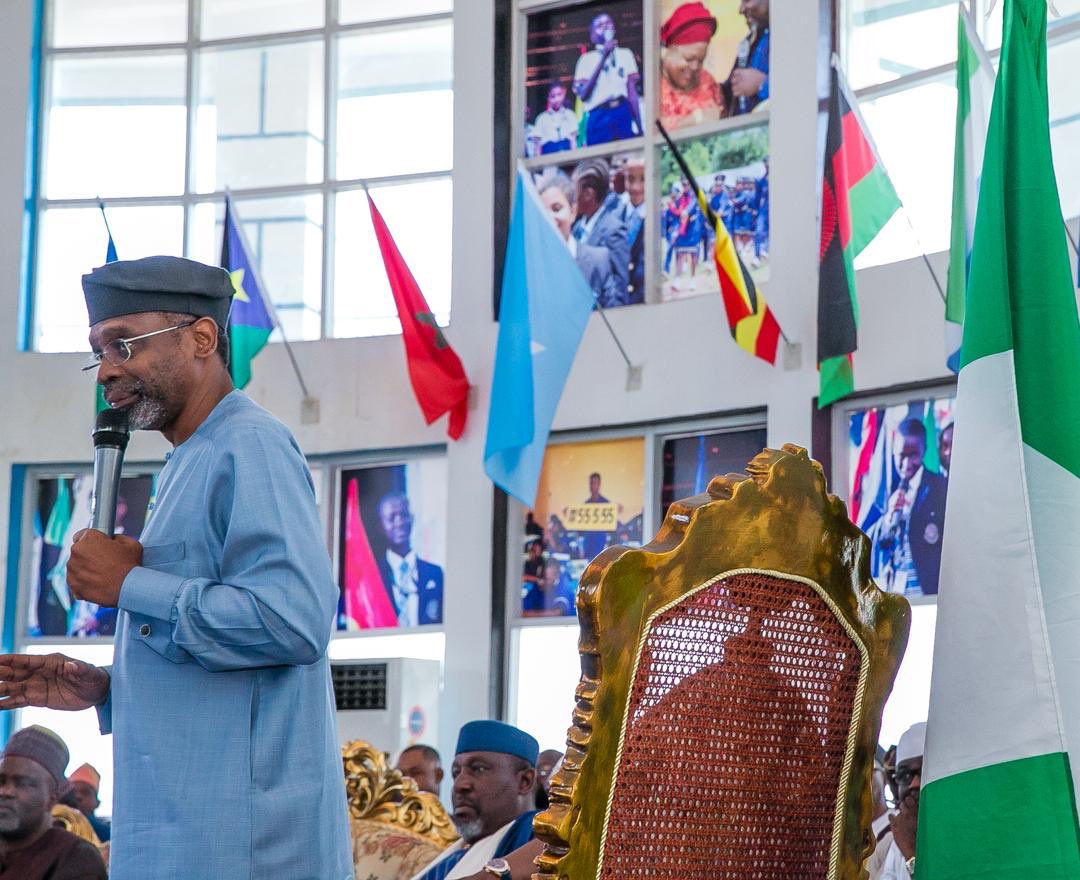 Gbajabiamila, even though enjoys the endorsement of the APC continues to engage lawmakers and politicians will garner more support for his speakership ambition.
How He Started
The majority leader declared his ambition for speakership at the prestigious Transcorp Hilton where a 400-guest conference room has a booking price of 3million naira per day, as advertised on SpaceBook.NG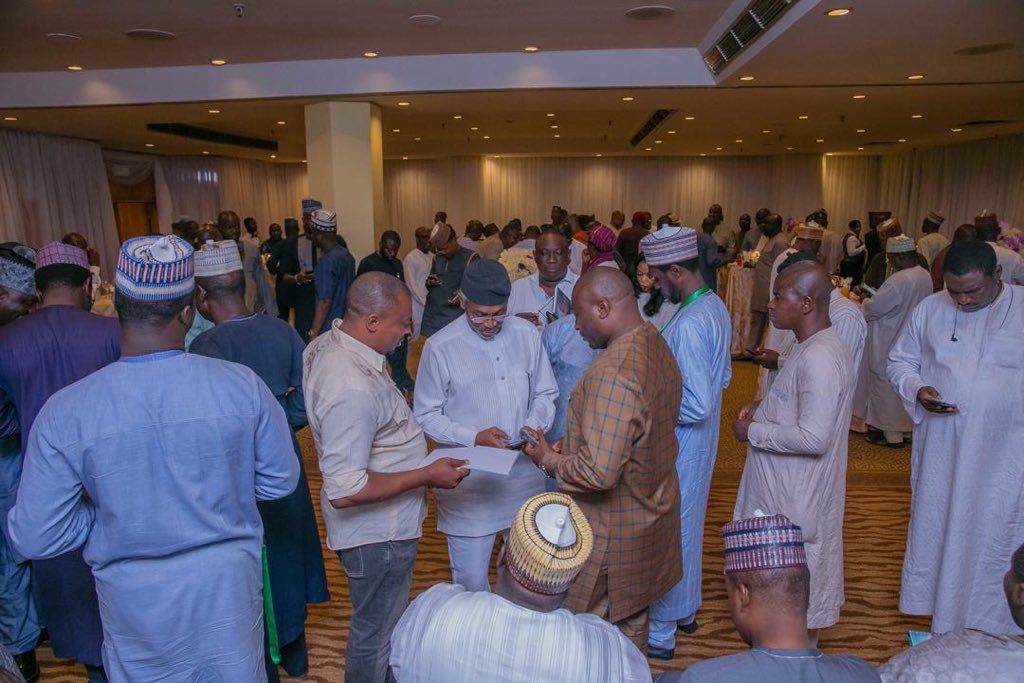 After that March 31st official declaration, Gbajabiamila has also hosted his colleagues who won re-election into the forthcoming 9th Assembly, at the same hotel on April 10th, and the pictures shared online shows that he hosted them in the 400-guest conference room.
The incumbent Majority Leader adopted a slogan to sell his manifesto to his colleagues in the house, engaging them while reverberating that 'National Building is a joint task.'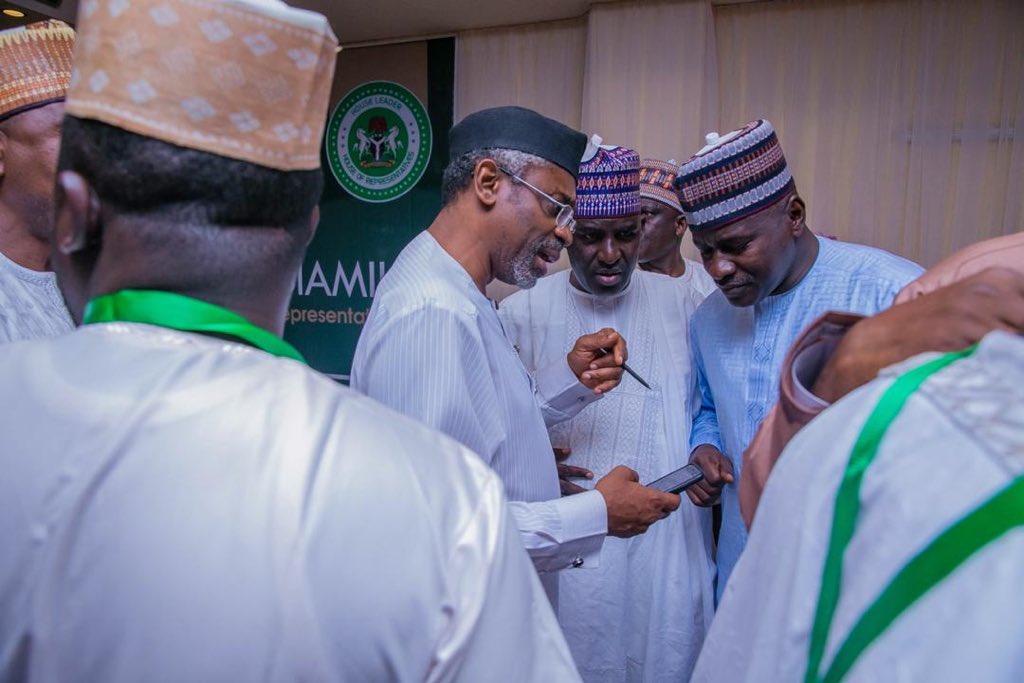 The Saudi Arabia Strategy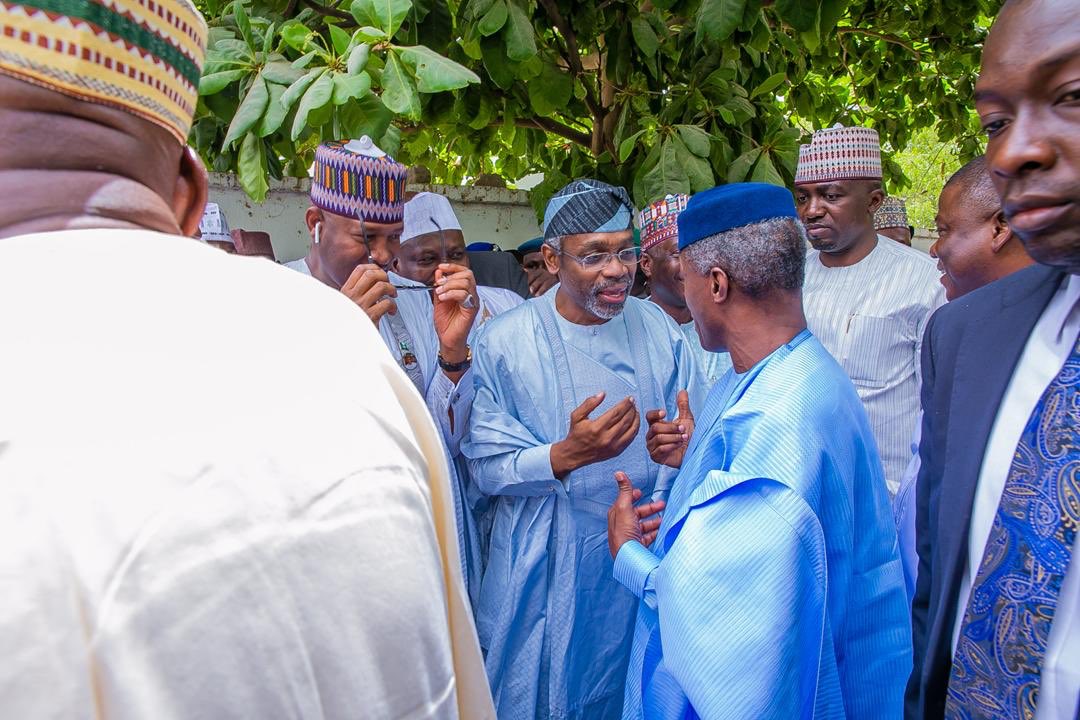 Gbajabiamila showed that he could also play the game of politics as he began jetting around to event hosted by politicians who could help his political ambitions.
Gbaja, as he is fondly called even took his Speakership campaign to faraway Makkah, Saudi Arabia, where he led a delegation of 50 members-elect of the green chambers to perform the lesser hajj, Umrah in the last week of April.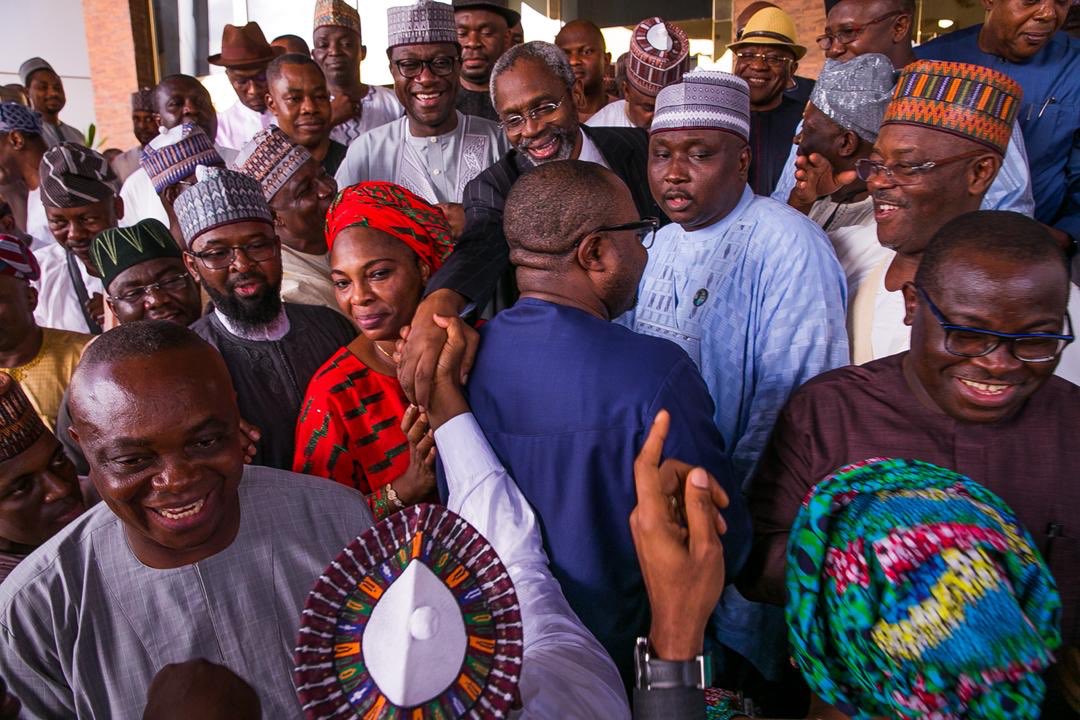 The Smartphone Gifts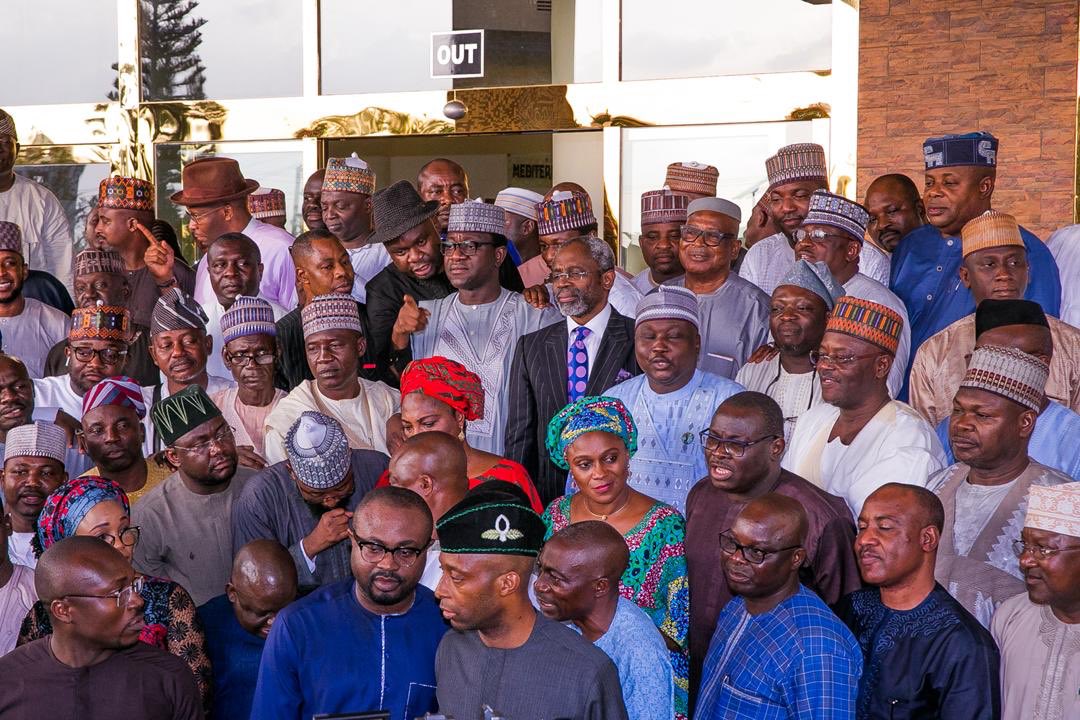 In a stealth move to consolidate his support, after he returned from Umrah, Gbajabiamila reportedly hosted 178 first term members of the incoming 9th Assembly from APC, PDP, APGA, SDP, ADC at the New Chelsea Hotel in Abuja on May 2.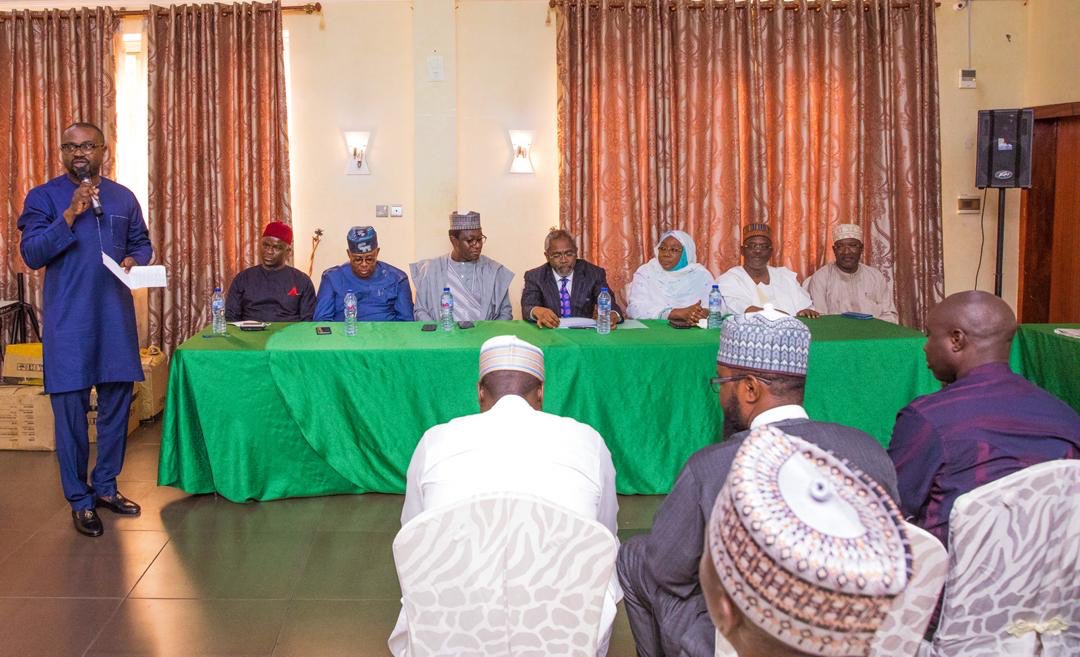 But, the twist to the meeting only emerged hours after, when news made rounds that these members-elect, 178 of them, were wooed with gifts packages by the aspirant which included smartphones which they all had to sign for before collection to show that they were committed and fully support Gbaja's ambition.
Few hours ago, 178 first term members of the incoming 9th Assembly from APC, PDP, APGA, SDP, ADC came together to identify with our Joint Task project towards nation building. pic.twitter.com/Ih5TwF5OVU

— Femi Gbajabiamila (@femigbaja) May 2, 2019
These members-elect also did well, when they came out openly to endorse Gbajabiamila, after the meeting.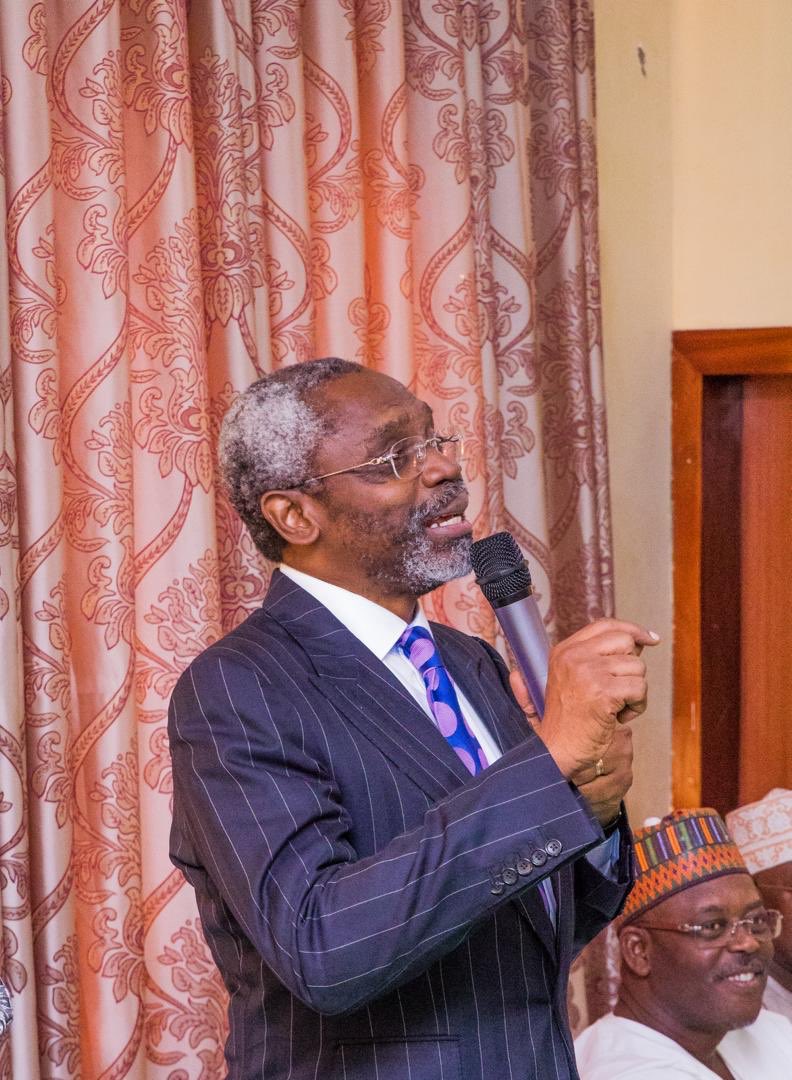 Gbajabiamila's expenses is running into millions of naira, when you calculate the cost for securing hotel conference rooms like the Transcorp Hilton, coupled with the travelling expenses which he goes on with his campaign team, even the cost of a smartphone that suits the status of a federal lawmaker, then when you multiply it by 178.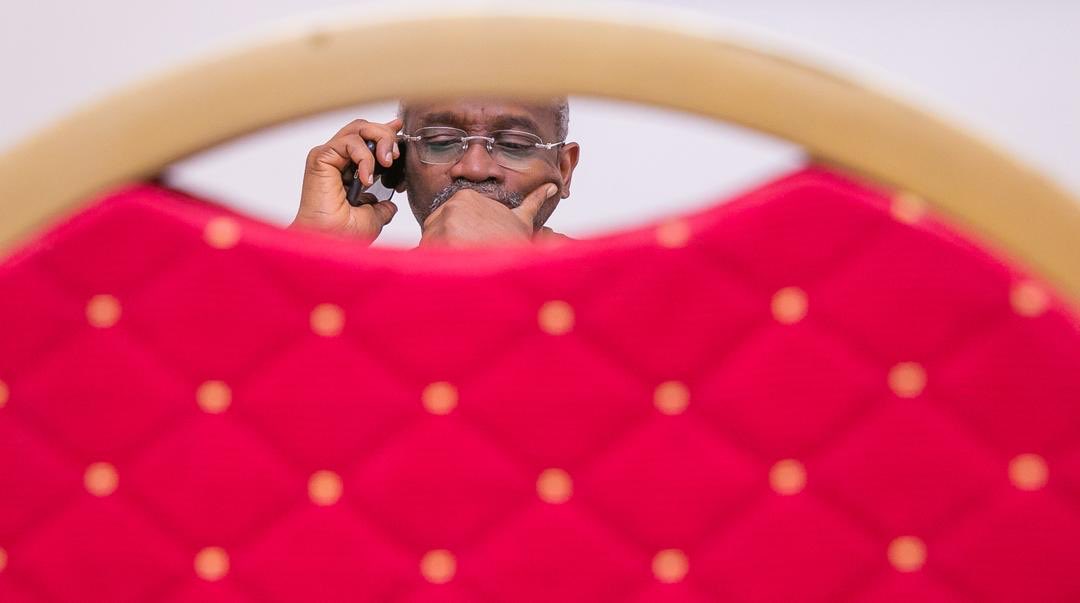 The Side Eye Effect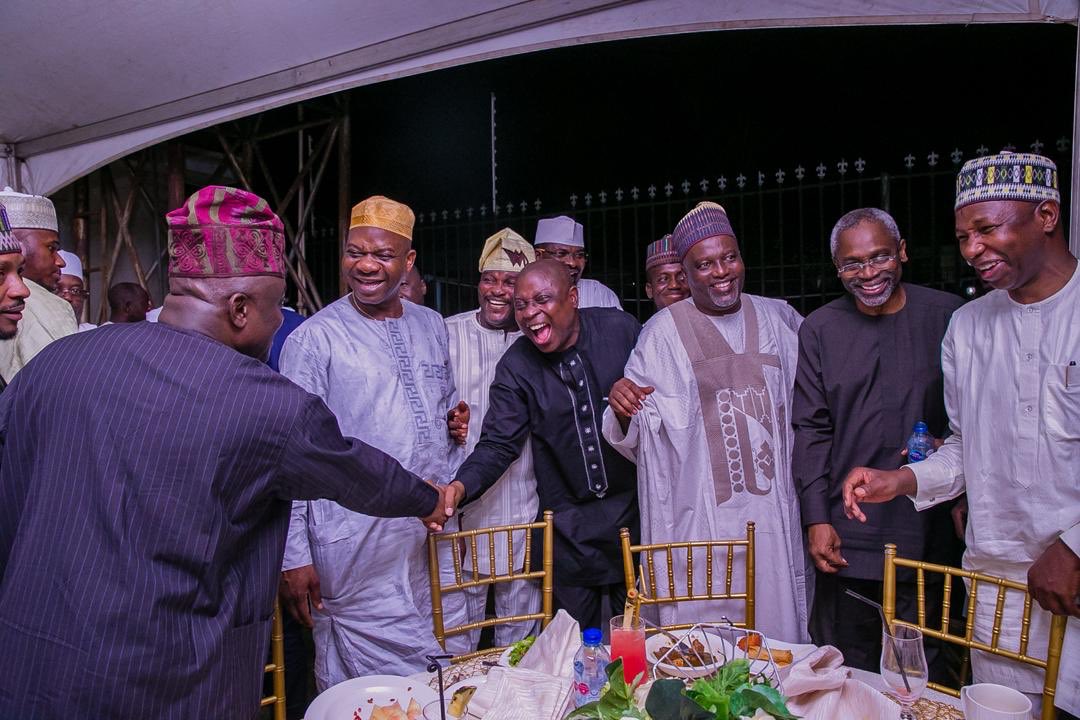 No one wants to talk about these expenses and extravagance that the majority leader has resorted to in his quest to secure the seat of the Number 4 man in the nation.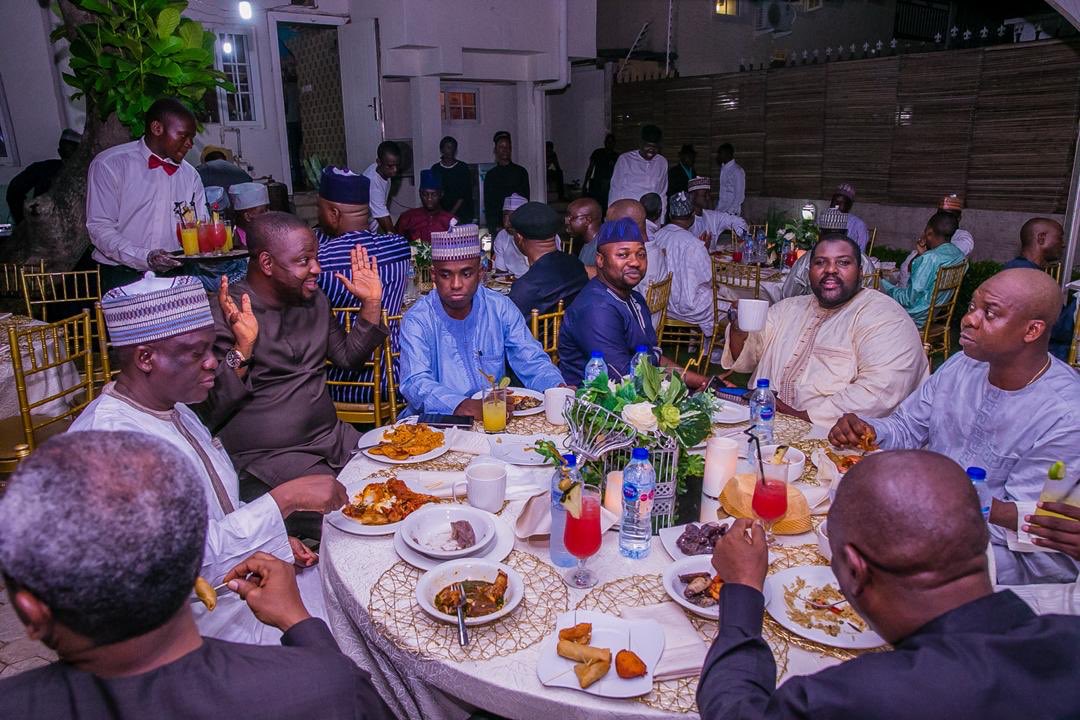 In the weeks after the alleged smartphone gift scandal, Gbajabiamila hosted his colleagues again to an Iftaar dinner at an undisclosed venue in Abuja.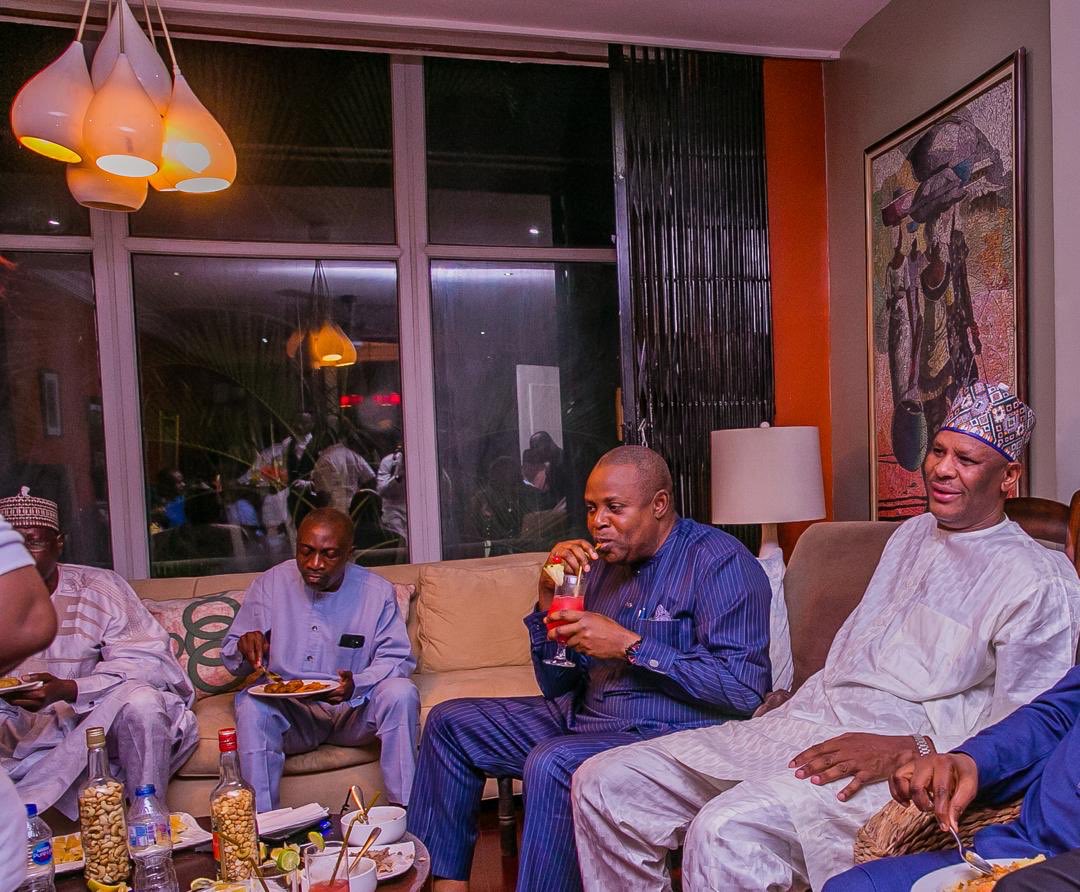 The Private Jet Treatment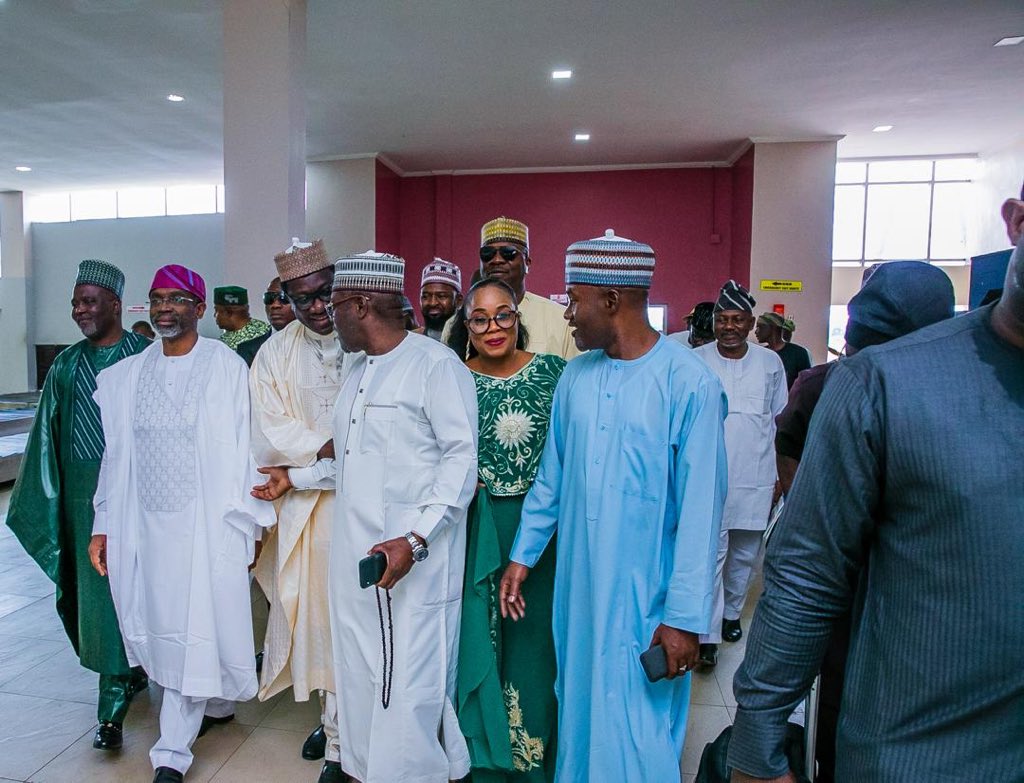 Gbajabiamila showed his two hands full of aces when he went on an engagement rodeo with 103 members-elect of incoming 9th Assembly on a Speakership Campaign Tour of the South East Geopolitical Zone.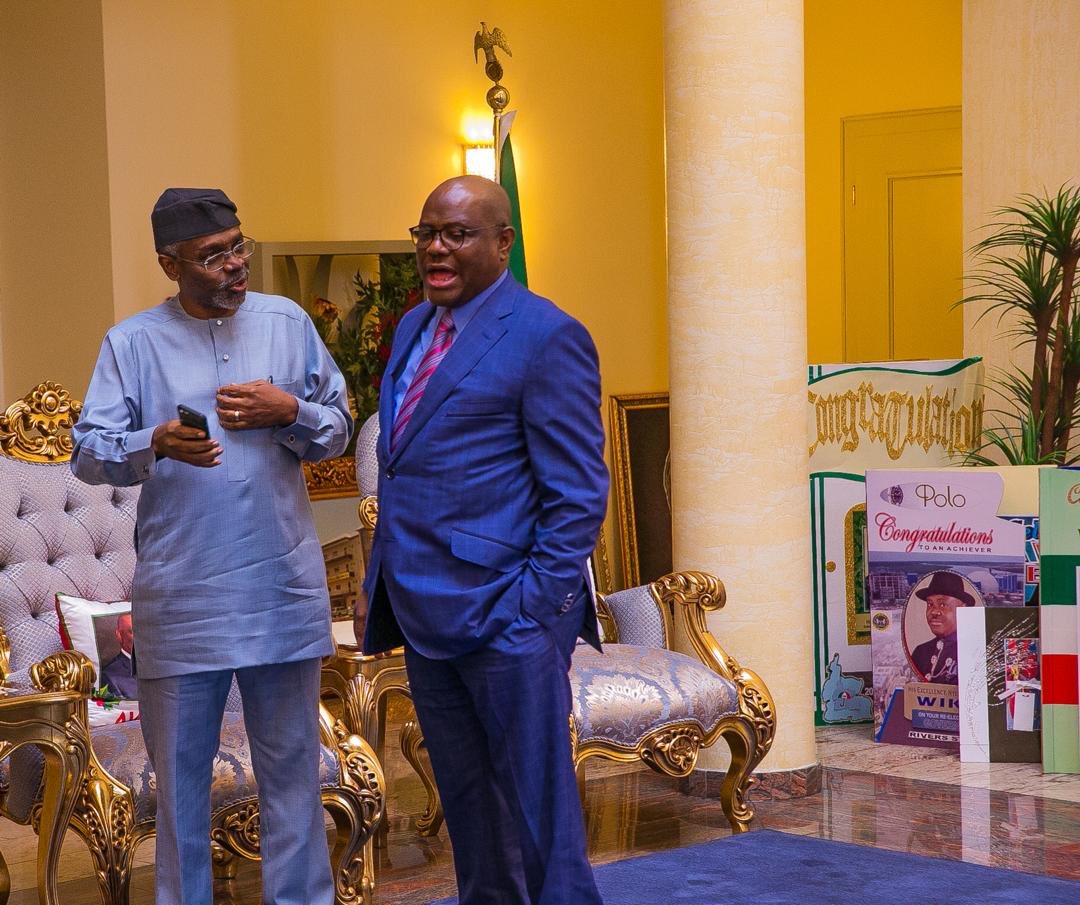 These engagement took him to Ebonyi, Enugu, Anambra, Imo, and Rivers state where he got the endorsements of the governors of these five states.
The visit to the South Western zone itself would run into millions of naira as it looks like they went on a private charter plane (as seen in the circled picture above).
The Regular Transcorp Hilton Customer
He was back in Abuja yesterday, where he also had an interactive Session with his colleagues and members-elect of the PDP caucus at Transcorp Hilton again.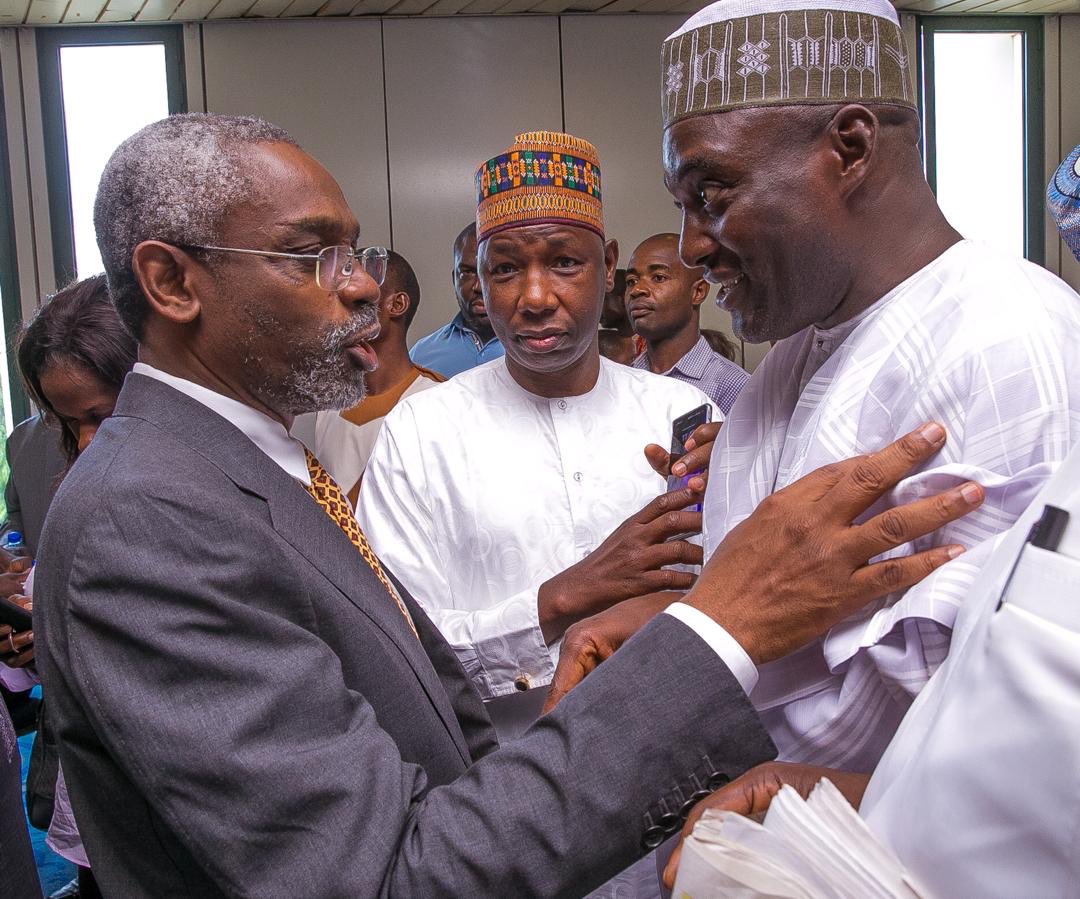 End Game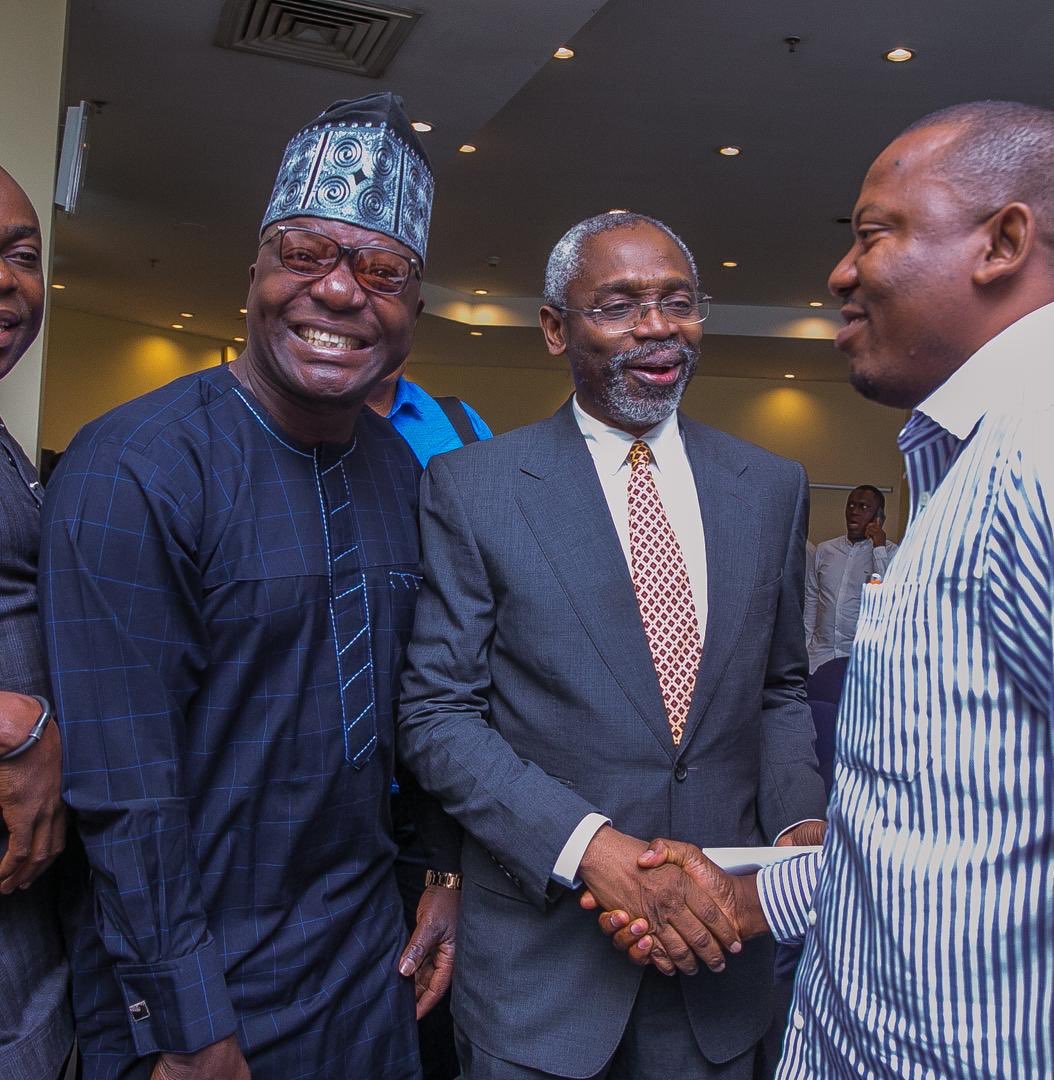 These are the obvious expenses that we get to see through pictures posted on his social media handle and more of these campaign and supposed engagement will still continue underneath.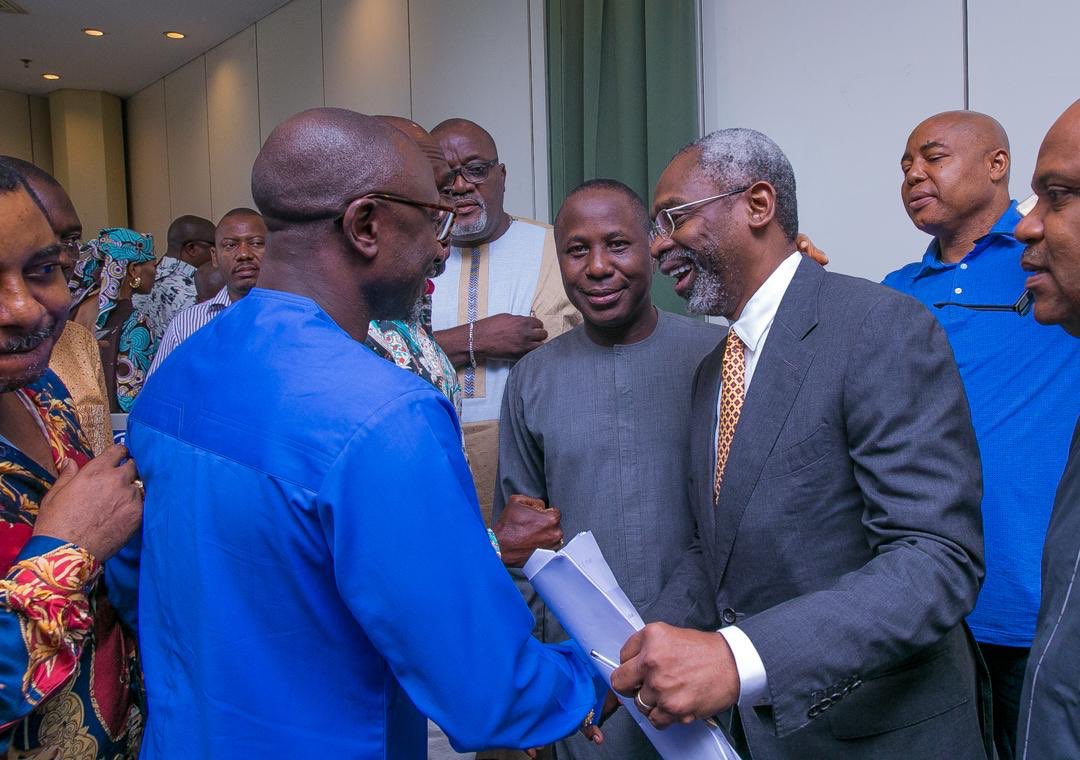 We are awaiting for the National Assembly inauguration in June to see if Gbajabiamila's lavish spending has really bought him the loyalty of majority in the house, if he truly emerges as the Speaker of the Ninth National Assembly.
Image Credit: Twitter.com/femigbaja
Let us know your thoughts in the comment section