Former President Goodluck Jonathan has admonished the people of Bayelsa to vote for candidates who have shown they have no interest to foment  trouble or violence during the forthcoming governorship election in the state.
He then adivses them against voting for candidates who are determined to cause chaos in the state by unleashing violence on the state during the election, which is slated for November 2019
This is even as the ex President promised to be actively involved in the electoral process so as to  mobilise and reject violence in the governorship election in the state.
He made the call in Yenagoa, the state capital, as special guest of honour at a leadership workshop/conference on Credible Governorship Election and Good Governance in Bayelsa State organised by the Ijaw Elders Forum, Lagos in collaboration with Ijaw Professionals Association, Ijaw Nation Forum, G24 Embasara Foundation and Ijaw Women Connect.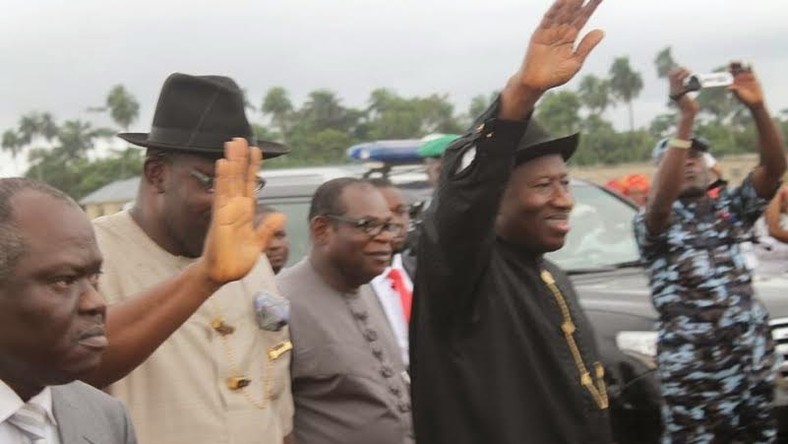 Jonathan stated that after the primaries of all the political parties, all the governorship candidates must be prevailed upon to face the people and pledge not to engage in violence.
He called on all leaders of the Ijaw nation to stand behind the people to reject violent conducts during the election.
According to Jonathan: "For those that want to lead us politically, they must try as they can to play down violence. All those that want to lead us as the governorship elections are coming, they should play down violence.
"We should come together as Bayelsans and tell whoever wants to rule us that we won't accept violence.
"If anybody uses violence, we would stand by the people till the end.
"After the primaries of the political parties all the candidates should come and pledge in our presence that they would not be involved in violence during the elections. Nobody should expect us to elect him as the governor of Bayelsa State if one person dies during the election."
The Independent National Electoral Commission, INEC, has fixed November 16 for the governorship election in the state.
Meanwhile, Governor Seriake Dickson of Bayelsa State has emerged the chairman of the Governors' Forum of the Peoples Democratic Party, PDP.
This report was confirmed by a statement issued by a Special Adviser to the Governor on Media, Soriwei Fidelis.
According to Fidelis, Dickson's emergence was announced by the former chairman of the Forum, Governor Ibrahim Dankwambo of Gombe State after a meeting at the Gombe State Governors Lodge, Abuja, on Wednesday night.
The National Chairman of the PDP, Uche Secondus, Senate President, Bukola Saraki, the speaker of the house of Representatives, Yakubu Dogara and all PDP governors were present at the meeting.
It will be recalled that Dickson is the Chairman of the South-South Governors Forum and also co-Chairman Southern Governors Forum.