President Muhammadu Buhari continues to make decisions that hurt Nigerians at the long run with his policies and programmes within the country, as if that is not enough, he has taken it a step further by hindering the chances of his countrymen seeking greener pastures (the proverbial one) abroad.
His actions did not come much as a surprise, after securing his re-election bid in the 2019 Presidential election, he stated that tough times are ahead of us, we just did not expect it to come this soon.
While our President enjoys medical tourism in the abroad, jets out overseas to honour special invitations to speak at global forums or engage in talks, using the Presidential Air Fleet with diplomatic status, his beloved Nigerians are stuck battling it out at foreign embassies, seeking visa for personal visit or on educational purposes.
We are still taking that in stride, even have to put up with the aftermath President Trump's Partial Government Shutdown when rumours began to make rounds that Nigeria's Foreign Affairs Ministry may soon shutdown over eight foreign missions abroad due to a cut down in management cost and the inability to manage these embassies, putting Nigerians in diaspora in a deep dilemma.
It all looked like a dream until the Permanent Secretary at the Ministry further made it known while appearing before the Senate Committee on Foreign Affairs for its 2019 budget defence, that there is a 62 per cent reduction in its 2019 Capital Budget even before the 2019 budget was passed by the Nigerian Senate.
Mustafa Suleiman, the perm sec, said the ministry's 2019 budget was reduced to N73.62 billion compared to N83.31 billion that it got the 2018 budget.
Well, it is no longer a secret that Buhari does not want Nigerians to leave the shores of the country, especially youths because we can remember what he said in February 2016 during an interview with UK Telegraph that 'some Nigerians in the UK, mostly youth, are disposed to criminality and should not be granted asylum there,' which is one of the unsavoury comments he has made about Nigerians migrating, even when his own supposed 'private visits' within his four- year tenure in office has accumulated to over a year of the tenure of office.
Buhari since his assumption of office does not have a clear and defined foreign policy goal and objective except you could count Nigeria-China Currency Swap Agreement; his incessant meetings with leaders of the Middle East countries; his state visit to President Trump; or when he supposedly became Baba-for-the-girls when Prime Minister Theresa May of UK and Chancellor Angela Merkel of Germany paid him state visits in Nigeria within a few days of each other; or the petty trade deals he signs as a foreign policy goal.
We could argue that he was able to stop trafficking and slave trade of Nigerians in Libya or the recent intervention rendered to Nigerians battling drug-related convictions in Saudi Arabia but it is not quite enough and these cut down on cost at the Foreign Affairs ministry only hurts our external relations more and put Nigerian lives in serious danger, especially those in war-torn areas.
In a recent press briefing, the Minister of Foreign Affairs, Geoffrey Onyeama, said the recent bid to cut cost will affect over 4,000 Nigerian students who are currently studying medical related in Ukraine, because the country's embassy in Kiev, will be giving reduced services.
Also, the ministry will be closing its missions in Sri-lanka, Czech Republic and Serbia.
Onyeama has officially confirmed what Suleiman said during the ministry's foreign defense that the N4.12 billion appropriated for capital expenses to the foreign missions could only cater for 30 out of the 110 foreign missions.
The N4.12 billion set aside for capital expenses of foreign missions is about 50 percent less than N7.30 billion that will spent on maintenance of the Presidential Air Fleet (PAF) in 2019, which will only enable Buhari, Osinbajo and their families to jet around the world with diplomatic passport and no visa renewal hassle.
During Buhari's first year in office, he approved the closure of the Permanent Mission to the D-8 in Istanbul, Turkey; the Africa-South America Cooperation Forum (ASACOF) in Caracas, Venezuela; embassies in Belgrade, Serbia; Colombo, Sri-Lanka; Kiev, Ukraine; Prague, Czech Republic; the High Commission in Singapore as well as Consulates in Buea, Cameroon and Sao Paulo in Brazil.
This approval was just a starting point for the 'cut-down' strategy as it was later revealed that capital projects for 37 foreign missions was not approved in the 2018 budget, the countries affected includes – Angola, Austria, Burkina Faso, Cameroon (Buea & Douala), Central Africa Republic, China (Shanghai), Egypt, France, Italy, Jordan, Liberia, Libya, Malawi, Malaysia, Morocco, Netherlands, North Korea, Qatar, Pakistan, Philippines, Portugal, Republic of Guinea, Republic of Niger, Saudi Arabia (Jeddah & Riyadh), Senegal, Spain, Sudan, Sweden, Syria, Switzerland (Berne), Thailand, Ukraine, United Arab Emirates (Dubai Trade Mission) and USA (Atlanta & New York) and the foreign missions in Sri-Lanka and Serbia have been inoperative since 2018 because it was not captured in the budget too.
Buhari-led federal government strategy to cut cost of running foreign missions has put many Nigerians in the diaspora in a quagmire, as those stuck in war-torn areas like Libya, Buea, Central Africa Republic, among others, may not be repatriated back to the country.
Onyeama may have allayed some fears when he said: ""We should have foreign missions that we can fund, we might not necessarily close the embassies per say. It might be reducing the number of staff in the embassies, because what we found out is that it is more expensive to close the embassies than operating them."
However, the rot in many Nigerian embassies only begs for more policies that will make our external relations more vibrant because shutting down these missions may not be in the right direction but rather worsen the case and this can only be achieved if Buhari's administration has a clearly defined foreign policy goal and objectives it wants to achieve.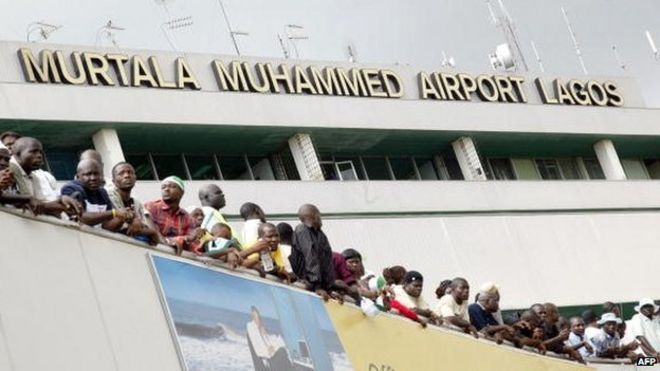 Let's face it, Nigerians will continue to migrate from the country, forget what Minister of Agriculture, Audu Ogbeh, said to the EU mission about reducing the number of Nigerian youths that it grants visa to member countries, because the reality is the country will continue to lose its youths to the diaspora, if it fails to put up policies that will cater to economic growth and development.
Even the migration could help the country in its own way, considering that Nigerians was the top receiver of cash from the UK in 2017, according to the World Bank, £3.27 million made its way to Nigeria alone.
If Buhari does not want to continue to close foreign missions in his second tenure of office, he needs to be more proactive in terms of driving policies and programmes that will make its global world take its external relations more serious because only then can its foreign missions be considered my international donors who enjoy funding embassies, when they see opportunities that they can explore from it through its foreign policy goals and objectives.
Let us know your thoughts in the comment section.