The news from the United States government has sent chills down the spine of most Nigerians, with many concerned parties expressing their dissatisfaction with 'Unfavourable' new rule. However, in a swift reaction The Minister of Foreign Affairs, ably led by Mr Geoffrey Onyeama,  has finally reacted to the new rule.
Mr Onyeama, on Monday said the Federal Government has engaged the U.S. government to make the issue of visa issuance less difficult for genuine Nigerian visitors to America.
You may recall that it was reported across various media platforms, on the verified twitter page of US Mission to Nigeria.
"Effective at the close of business today, Tuesday, May 14, 2019, the US Mission to Nigeria is indefinitely suspending interview waivers for renewals, otherwise known as the 'Dropbox' process", the US Embassy in Nigeria announced in a press statement.
CONSULAR NOTICE: Interview waivers for renewals, otherwise known as the "Dropbox" process is indefinitely suspended effective today, Tuesday, May 14, 2019. Visa applications will no longer be accepted by DHL in Nigeria . Read details » https://t.co/V0wEnFB4AJ pic.twitter.com/KXlsQl4cWq

— U.S. Mission Nigeria (@USEmbassyAbuja) May 14, 2019
MIXED REACTIONS FROM SOCIAL MEDIA
shaku won't change the fact that the US embassy has discontinued drop box and our economy is falling
evidently we are carrying last https://t.co/uAxHCdaW6j

— rastafarian targaryen (@bubae_n) May 14, 2019
BREAKING: US Embassy suspends 'Dropbox' Visa renewals in Nigeria.

I like this very much. Canada and others should do same. The idiots that stay abroad and tell us Buhari is transforming Nigeria should come back let's enjoy together. Nigerians must have sense by force.

— Comrade Deji Adeyanju (@adeyanjudeji) May 14, 2019
We are currently discussing this in our Nomad group ???. Dropbox application has been suspended for Nigerian passport holders ???! Damn this green passport. But can someone at least tell us why? pic.twitter.com/5lkISQZtLk

— naijanomads (@naijanomads) May 14, 2019
Furthermore, Onyeama later said on Tuesday in Abuja while fielding questions from newsmen on the negative impact the issue of visa overstay had on Nigerians travelling to the U.S.
The minister expressed concern that one of the consequences of the visa overstay was the recent suspension of `Dropbox' for visa renewal for Nigerians.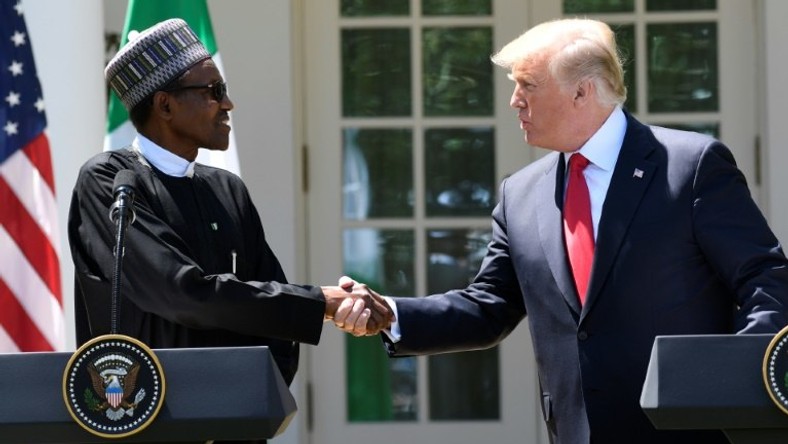 The minister said that most of the unfavourable migrant decisions taken by some countries were triggered by the negative perceptions about few Nigerians who do not obey the rules of those countries.
"The issue of migration is a challenge and such a sensitive topic because the U.S. has just suspended the `Dropbox for visas renewals.
"And a lot of it is that they released statistics to show that 10 per cent of people who overstayed their visas globally are Nigerians.
"Those who do not obey the rule of other countries' have more negative impact on those who obeyed," the minister said.
He said that there had been those who were denied visas not because they were not qualified but because of perception created by those who disobeyed the rules.
"The issue of those who overstayed their visas is a real issue. We have engaged with the U.S government over it.
"We are just trying to work through them and they are looking at various alternative and solutions and to make less difficult for the genuine visitors and the like.
"Things like you have to have guarantor or surety and the like, all those things are what they are trying to apply to really address this issue," NAN quoted him as saying.
Onyeama added that the ministry was doing what it could to ensure that the issue of the recent suspension of dropbox for visas renewal do not affect genuine visitors to the U.S.

"We are doing what we can; they (U.S. Embassy) told me that notwithstanding the suspension of drop box mechanism that there would be expedited interview for certain people.
"And that there would be that flexibility to request for interview that might make it easier for those seeking visa," he said.
Source: Spiel