Lagos State Governor-Elect, Babajide Sanwo-Olu, has made a surprising disclosure of one of his main plans for the state when he takes over power
.
Sanwo-Olu's explained how he plans to introduce a scheme that will be of great benefit to so many young people in the state who have no jobs
presently
despite passing through tertiary institutions
.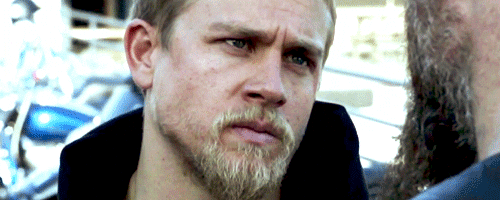 The Lagos Governor-Elect under promised to pay graduates to
be employed by
his fast approaching government, as drivers of Bus Rapid Transit, BRT, between N80,000 to 100,000 monthly
.
Sanwo-Olu explained that employing graduates would help the state government get rid of reckless BRT drivers
.
The governor-elect, who made the disclosure over the weekend in Ikoyi area of the state during an interactive session with his classmates at the Executive Master of Business Administration class, University of Lagos, 1998/2000 set, stressed that employing graduates as BRT drivers would add more dignity to the profession
.
According to Sanwo-Olu: "The BRT issue is something that has to do with culture. When we take over, by the Grace of God, we will advertise and see if we can
employ
some of our graduates as drivers.
"What I realised is that apart from the money we will be paying them, which is more than what they are paying an average graduate, we need to very
quickly
tell our people and encourage ourselves that there is dignity in work
.
We are going to be paying (them) between N80,000 and N100,000 to come and drive these buses because we expect a lot more decency
.
"By the time we get the culture of the drivers' right, the routes are coming up, by the time we finish the Abule-Egba/Iyana Ipaja/Ikeja route, it will boost the number of BRT (buses)
."
The promise made by Sanwo-Olu is attracting mixed reactions from people especially graduates.
The response given to it when the implementation begins will reveal whether it
is liked by
the graduates or not
.
In another, development, the apex Igbo socio-political organisation, Ohanaeze Ndigbo reacted to reports claiming that National Leader of the All Progressives Congress, APC, Bola Tinubu will run for the office of the President in 2023
.
Although, the Tinubu has not
personally
declared his intention to contest for the post, there have been several insinuations in some quarters that he would be running for the number one office in Nigeria in 2023 when the second tenure of President Muhammadu Buhari expires
.
In its Ohanaeze's Deputy Spokesperson, Chuks Ibegbu, in an exclusive interview with Daily Post, said Tinubu should not run for presidency on the basis of morality
.
Recall that last week, a former Aviation Minister, Femi Fani-Kayode had commended the APC National Leader for "aspiring" to be president in 2023
.
Fani-Kayode had tweeted: "I am not in Bola Tinubu's party but I commend him for having the courage to aspire to be President in 2023
. "How many southern politicians from either APC or PDP have had the guts to do that? If nothing else he has challenged the myth that the north owns Nigeria."
However
, Ibegbu alleged that most people in the South East are not comfortable with the former Lagos State Governor; hence he should not run for president
.
According to Ibegbu: "Every Nigerian has the right to contest for any position but we are talking about morality now, Tinubu has the right, I Chuks Ibegbu has the right to be president of this country but we are talking about morality, justice, fairness and equity
.
"Tinubu has the right to come out to be president but by right, equity and fairness he should not come out, he has no reason to come out
morally
. In the South West, many are not comfortable with him so he should not come out."
All eyes are still on the ruling APC to see who it will favour in the race for its presidential ticket in 2013 primary election
.
Also, no one knows if any stronger merger of political parties will surface to pull a surprise between now and 2023 when the next presidential election will come up
.
What are your thoughts on this story?