The Senate Committee on Banking, Insurance and other Financial institutions on Thursday held a meeting to screen the Governor of the Central Bank of Nigeria, Godwin Emefiele.
Emefiele was recently reappointed by President Muhammadu Buhari for a second tenure, making it the first time for the position to reappointed to the same person.
Instead of screening him, the Senate panel was full of praises of Emefiele's performance in his first tenure.
After the CBN Governor made his presentation, his Senator, Peter Nwabaoshi lobbied his colleagues to avoid "firing missiles" at his constituent.
Nwabaoshi said: "Before you start firing missiles, I want to tell you that I am here and you should not fire too many missiles. He is my constituent in whom I am well pleased."
Based on this, Senators took turns in commending the Governor and wishing him a successful new tenure.
Senator Samuel Anyanwu said: "I will follow the suit of the chairman. I have no question."
"Having seen all you have done, your performance, your vision and dream for this nation, I want to stand to say that we shall continue to pray for you, that you will be able to actualise those dreams and this nation will be a better place. We have all it takes to bring our currency to the limelight so I wish you well", Senator Abdullahi Gumel said.
For Senator Ibrahim Kurfi, he stated, "Let me start by congratulating the governor for his second term and also congratulate you for your article presentation. I commend you for a job well done."
The deputy minority whip, Philip Aduda commented saying, "Mine is to wish you well and to pray to God Almighty to grant you wisdom so that you can put the economy of this county on a pedestal of hope and prosperity. Congratulations."
The Senate Chairman, Rafiu Ibrahim equally promised "expeditious" progress on his confirmation.
Senator Ibrahim said: "I do not have any question for the Governor. I will just want to mention that now that your team is fully constituted, the nation is expecting better performance. I am overwhelmed. I wish you well and pray for you. May God continue to guide you.
"Now, we know the reason why there are some videos on social media because in Nigeria, once you are a good person, some people will always try to bring you down. We will expeditiously take a report to the chamber for consideration. You can take a bow."
While other Senators commended the CBN Governor, Senator Shehu Sani advised him to tread carefully in his second term.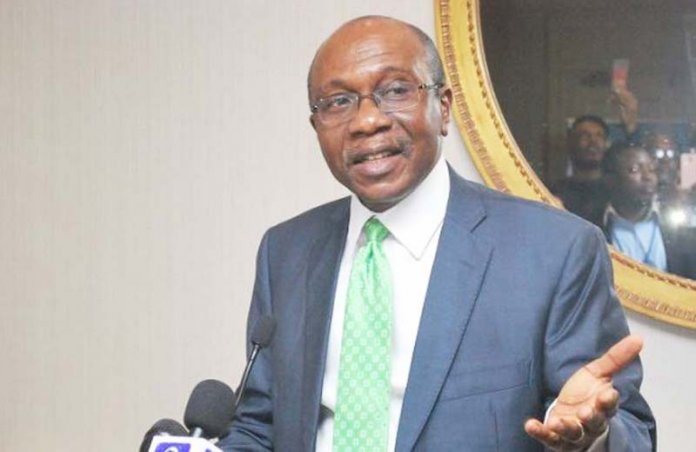 Senator Sani said: "Life is difficult to be a hero twice. When things are good, everyone loves you. When things go bad, everyone runs away. I will advise that you learn to hurt your friends than do things that are wrong. That will preserve you and your generation."
Senator Benjamin Uwajumogu in his contribution asked that CBN put emphasis on small and medium scale business."
Uwajumogu said: "A lot of our youths come out and they don't have the capacity to go into small capital production. We read this in the paper but in rural areas, it is difficult to have access to funding and finance."
Please share your views in the comment section.