There are appropriately 20, 000 Chinese living in Nigeria, according to a data which was made public seven years ago. The industrious China people come to Nigeria, Africa's populous country, for investments and businesses.
APC-led government by President Muhammadu Buhari has benefited more from China in terms of investments.
Why do they choose Nigeria and other African countries for investment while there some poor villages and province in China?
Insight into China's investment in Nigeria
China-Nigeria investment relation has gulped billions of dollars. For instance, in January 2017, Chinese Foreign Affairs Minister, Mr Wang Yi, said his country was investing an additional 40 billion dollars in Nigeria. That was in addition to 54 billion dollars already invested.
Apart from that, there are hundreds of other individuals or private firm who are investing millions of dollars in Nigeria. Opera Software is one of them.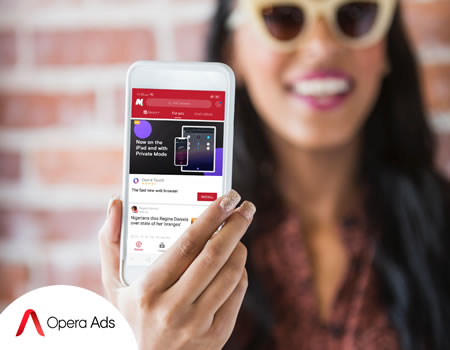 Why are they leaving their country for another?
In this post, we'll tell you five most incredible reasons China invest billions of Dollars in Nigeria and across African countries while they allegedly leave some poor Chinese villages back home.
Are there poor areas in China?
Let us just look at the situations from the poorest part of China. Here are the last four provinces with the least GDP per capita (nominal) in China, according to data on Wikipedia.
Gansu province ($4735, 26 million people)
Yunnan province ($5612, 48 million people)
Guizhou province ($6233, 36 million people)
Guangxi province ($6270, 49 million people)
The above provinces are the areas where you can specifically say they are less-developed compared to other big cities like Guangzhou, Shanghai, Beijing, Shenzhen, and Shijiazhuang etc. Their problem is due to nature and not poor management par say, says Dr Janus Dongye in one of his most comprehensive answers on Quora.
Below are the reasons there are poor areas in China:
1) Freezing Tibetan Plateau cum deadly Gobi Desert
Gansu is poor for a reason. On one side, you have the massive freezing Tibetan Plateau. On the other side, you have the deadly Gobi Desert.
Red stones, golden sands and deep valleys. Gansu is the Nevada State of China. There are a lot of sites just like the death valley and red canyon in the USA.
What kind of environment are we talking about? This is what a typical village in Gansu looks like.
Why businesses are finding it difficult to survive in  Gansu
There is little rainfall in Gansu, even if you managed to grow a few tons of wheat magically, where do you sell? To the nearest city? That's fine.
Driving out of these dry mountains is also difficult as growing crops or starting a business in Ganzu.
"Even if you manage to find a customer to buy your wheat. He will buy your wheat for $150 per ton. But your transport and fuel cost to move the wheat out of these mountains has exceeded $100 per ton. Considering other costs, okay … , so do you grow wheat just for losing money?"
Implication: It means that you have no choice but to migrate to nearby cities. That's one of the major reasons most Gansu people are leaving the rugged land to the cities which is why the village is deserted.
Government effort: A development masterplan kicked started in 2016 and it's expected to run through 2020. During this period, the central government has invested billions of dollars in building "Level 50" expressways and railways across these God damn hills.
In the next 14th Five Year Plan (2021–2025), the government promised to connect every prefecture city of Gansu with high-speed railways and expressways.
2) Constant wind blowing
The freezing Tibetan plateau plus the hot Gobi desert causes constant wind blowing causing an influx of the people in the area to big cities.
However, the wind blowing has turned to a blessing in disguise as the government has invested heavily on the on-shore wind farm. If you can't grow crops on the land, then just grow solar panels.
3) Terrains are becoming more similar to "wrinkles" in some parts
Another reason why some parts of China is becoming "poor" is due to nature similar to Gansu problem discussed above. Wrinkles landscape is peculiar to Yunnan and Guizhou, making it difficult for Chinese to build houses and live a comfortable life.
According to Dr Janus Dongye, the landscape in Yunnan and Guizhou is like the wrinkles of the skin.
Challenges: The research says "it is nearly impossible to move around without flying. Building roads is also nearly impossible. You would be isolated for your whole life."
In these areas, farming is extremely difficult, "if you are ill, you have to call a helicopter to fly to the nearest hospital."
Government effort: Profit-wise, it's difficult for private businesses to invest in areas like Yunnan and Guizhou, but the government intervened to connect to areas with astonishingly World highest bridges across the two provinces.
4) How do you deal with rivers that flow east instead of heading the south to the sea?
Production is one aspect while transporting the finished goods to the final consumer is another. This province attracts minimal investment from individuals because the cost of transporting the finished goods is higher than other areas since all its rivers flow directly to the east, all river-based shipment from Guangxi has to go through Guangzhou and Hong Kong.
"The biggest embarrassment for its Capital Nanning is that ships have to travel 1000km to the east to reach the sea, even though Nanning is only 100km away from the coast in the south. Just imagine the extra cost added for the Guangxi people for international shipment!"
Due to the high costs, investments and talents would not come and it suffers the severe brain drain, which one of the major reasons Guangxi is "poor".
5) Investment in the vulnerable area isn't sustainable for private firms
Most of the above projects are led by Chinese state enterprises, it's not sustainable for private firms to undertake such huge projects.
Even government which undertake such projects lose money, but they do it to bring huge social benefits to the general people.
Final thought:
According to borgenproject.org, urbanization is one of the main causes of poverty in China, but the government has worked out specific schemes to actualize the overall goals.
First, helping 30 million people who have the ability to work and possess productive skills to escape from poverty by supporting them in developing their industries.
Second, helping 10 million people escape from poverty by transferring them to locations where they can find employment.
Third, helping 10 million people whose land does not provide subsistence to escape from poverty by relocating them to other places.
Specifically, natural cause is one of the problems for underdevelopment in some areas of China, however, we've also seen how the government is turning such problems into opportunities while her citizens can be found in Nigeria and other African countries investing billions of dollar in businesses across the continent.