One of the political parties that contested keenly in the just concluded general elections in Nigeria, The African Action Congress (AAC) had on Monday announced the suspension of its presidential candidate in the 2019 general election, Omoyele Sowore; and eight others, including its Deputy National Chairman (South West), Ogunlana Rotimi Jacob, for a period of six months over alleged anti-party activities.
Consequently, Dr. Leonard Ezenwa has been appointed acting National Chairman, while Abayomi Francis Olufemi has been named Deputy National Chairman, according to The Punch.
A member of the AAC National Executive Committee, Mazi Okwy, who read the resolution of the party to journalists in Abuja, premised the party's decision against Sowore, Publisher of Saharareporters; and his executive, on alleged anti-party activities.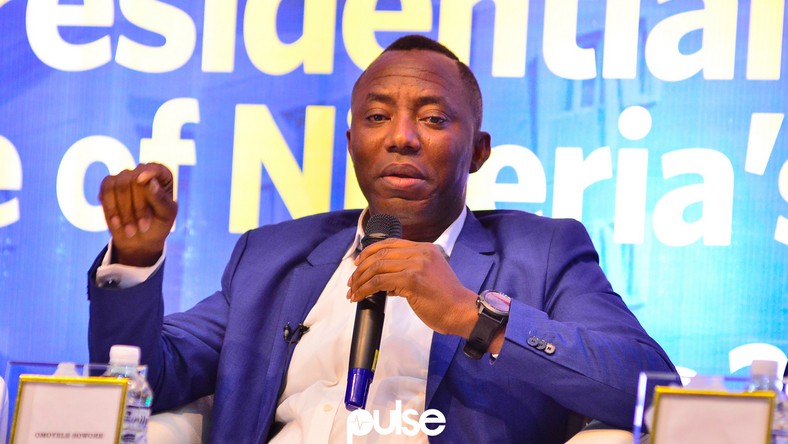 He said the allegation bordered "particularly on inflow of illegal foreign funds into the party and personally retaining same in contravention of Section 225 (3)(4) of the 1999 Constitution (as amended), together with eight others."
But when contacted, the Head of Media and Public Relations, Sowore Campaign Organisation, Rachel Onamusi-Kpiasi, told The PUNCH from United Kingdom that, "Leonard (Ezenwa) has been suspended from the party for anti-party activities for months and is in no position to suspend the national chairman;" adding, "I will send a fully formed press release shortly."
BRIEF HISTORY OF OMOYELE SOWORE
According to Wikipedia, Sowere is a Nigerian human rights activist, pro-democracy campaigner, founder of online news agency Sahara Reporters.
Sowore's passion and desire in media was propelled during the military rule in Nigeria.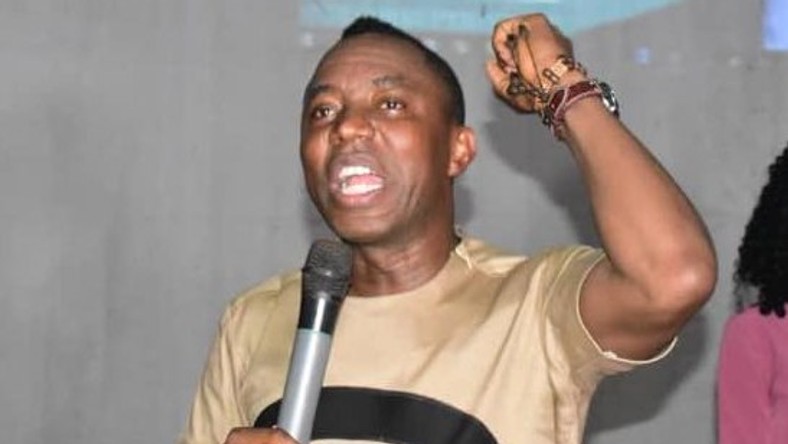 Sowore studied Geography and Regional Planning at the University of Lagos from 1989 to 1995 with his academic program extended by two extra years after being expelled twice for political reasons and student activism.
On February 25, 2018, Sowore announced his intention to run for president in the 2019 Nigerian general election. In August 2018, he founded a political party, the African Action Congress (AAC), for which he will run for in 2019.
Wikipedia further maintained that, on October 6, 2018, following successful primary elections at the AAC's national convention, Omoyele Sowore emerged unchallenged as the Presidential Candidate for the party.
After touring many states in Nigeria, visiting dignitaries such as the Emir of Kano and Wole Soyinka, Sowore embarked on a fundraising tour around the world including Australia, the United States of America and the UK. He was in Luton (London) on the 10th of November, 2018.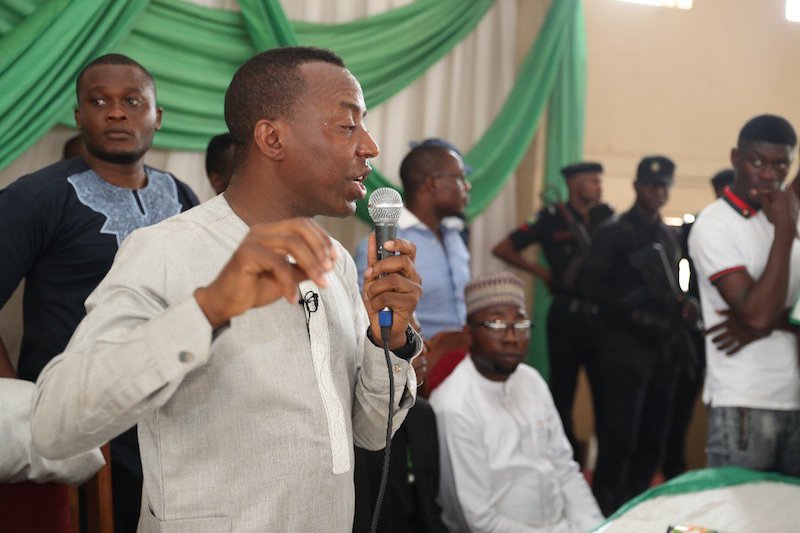 Sowore flouted debate rules of engagement through naming and shaming corrupt members of the opposition party.
Source: The Punch, Wikipedia